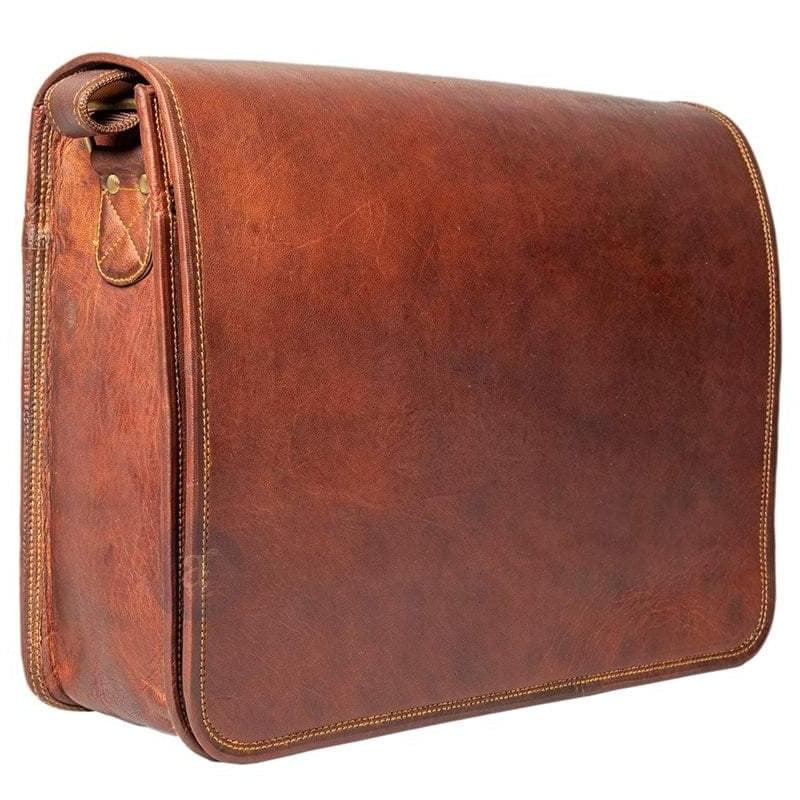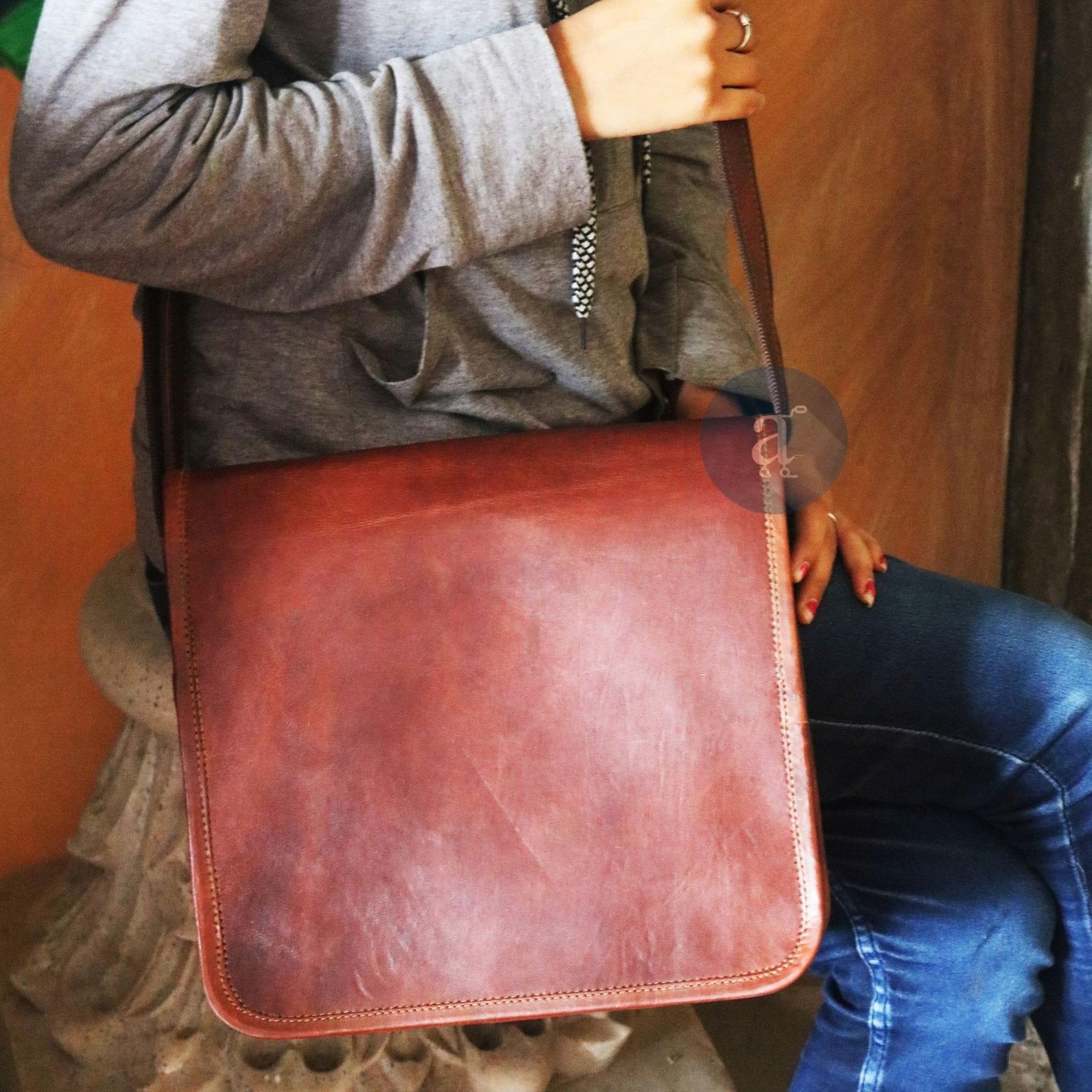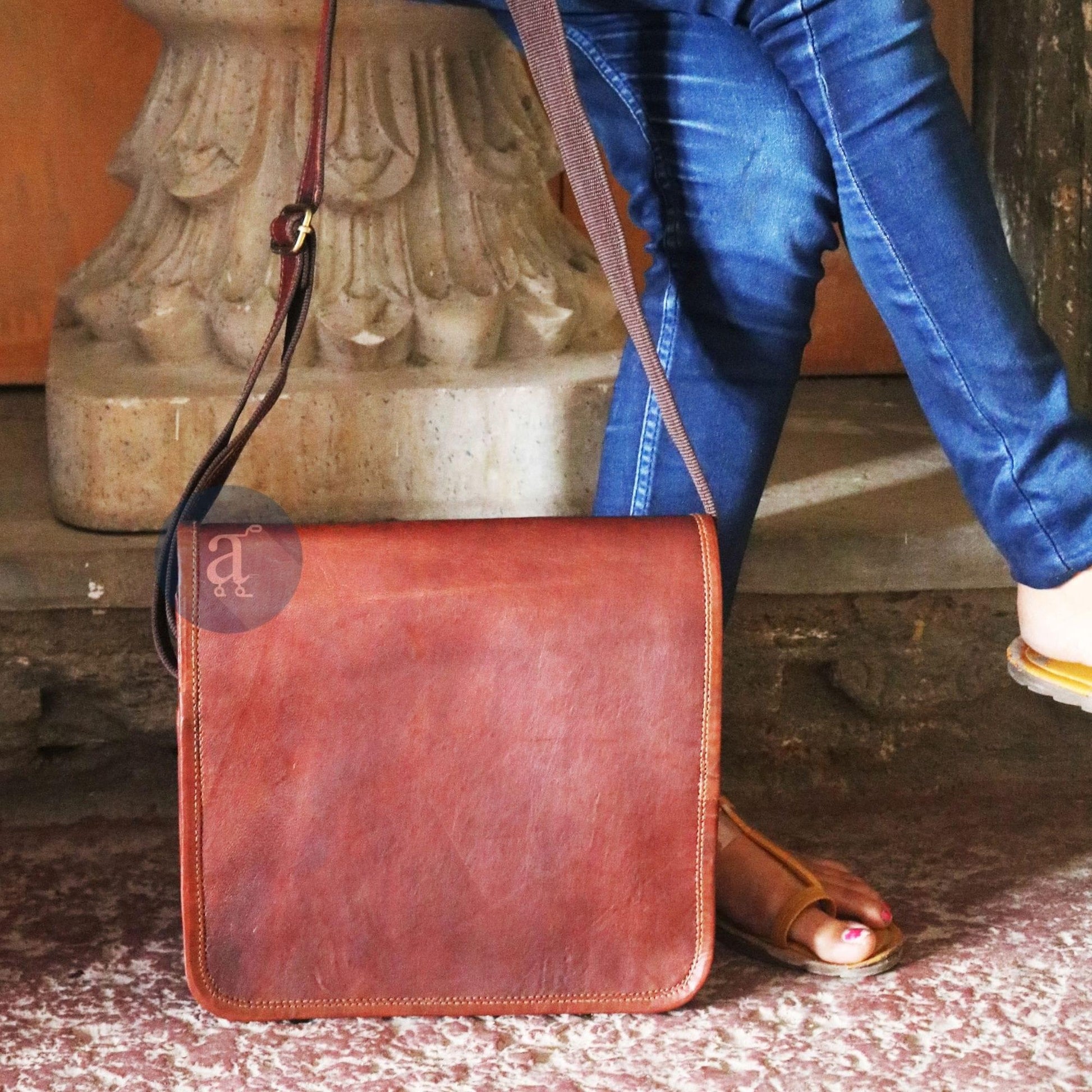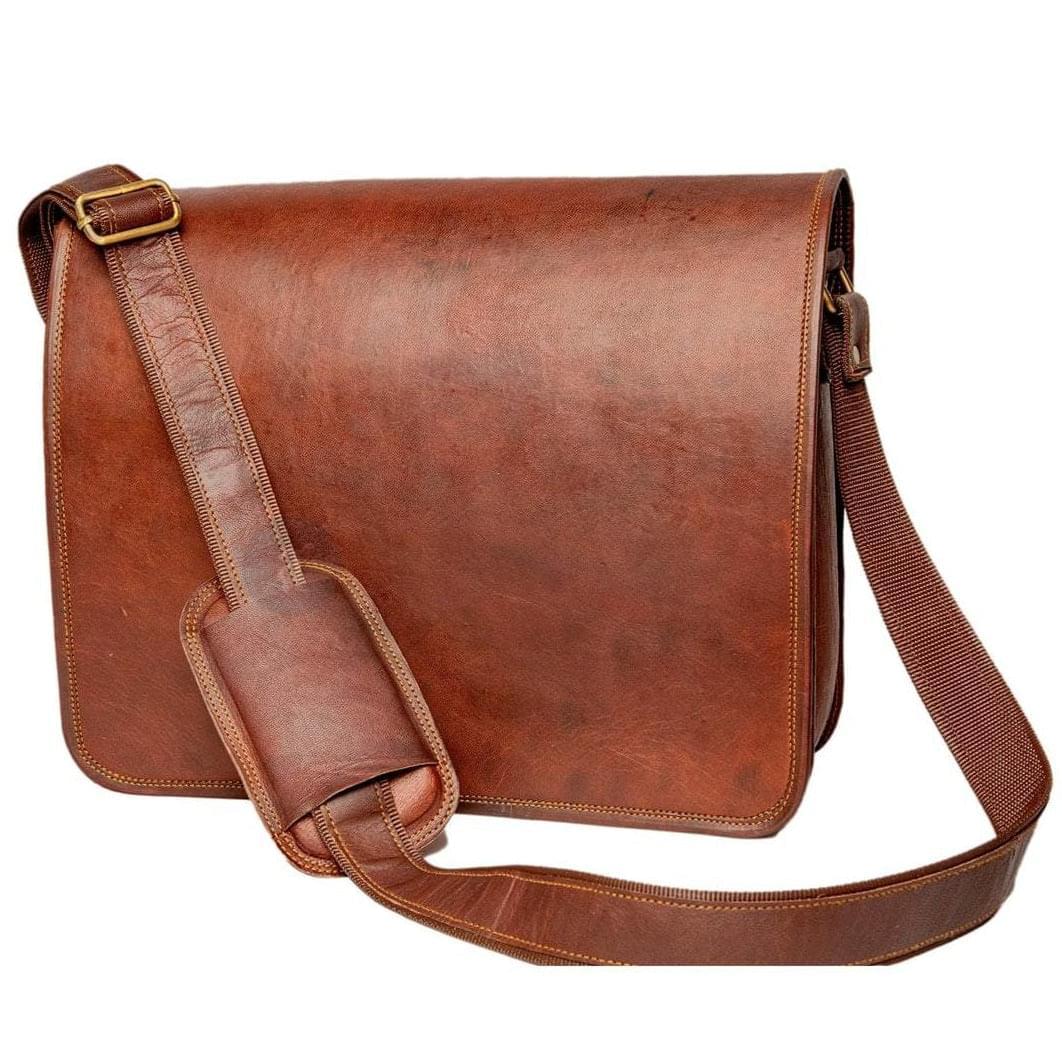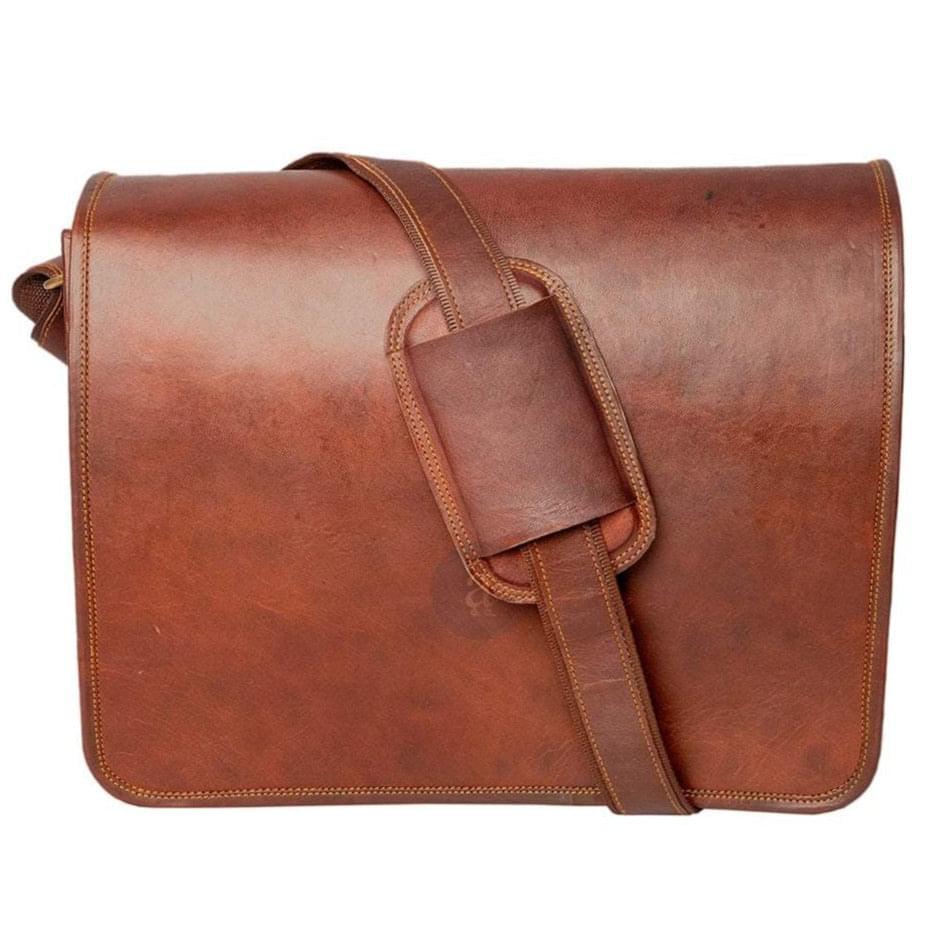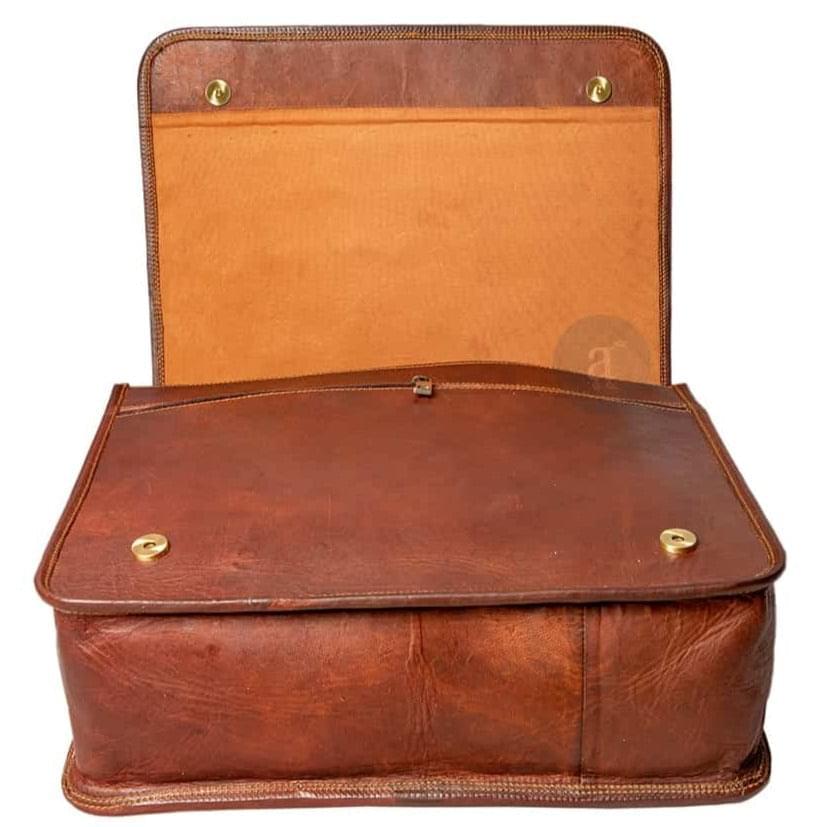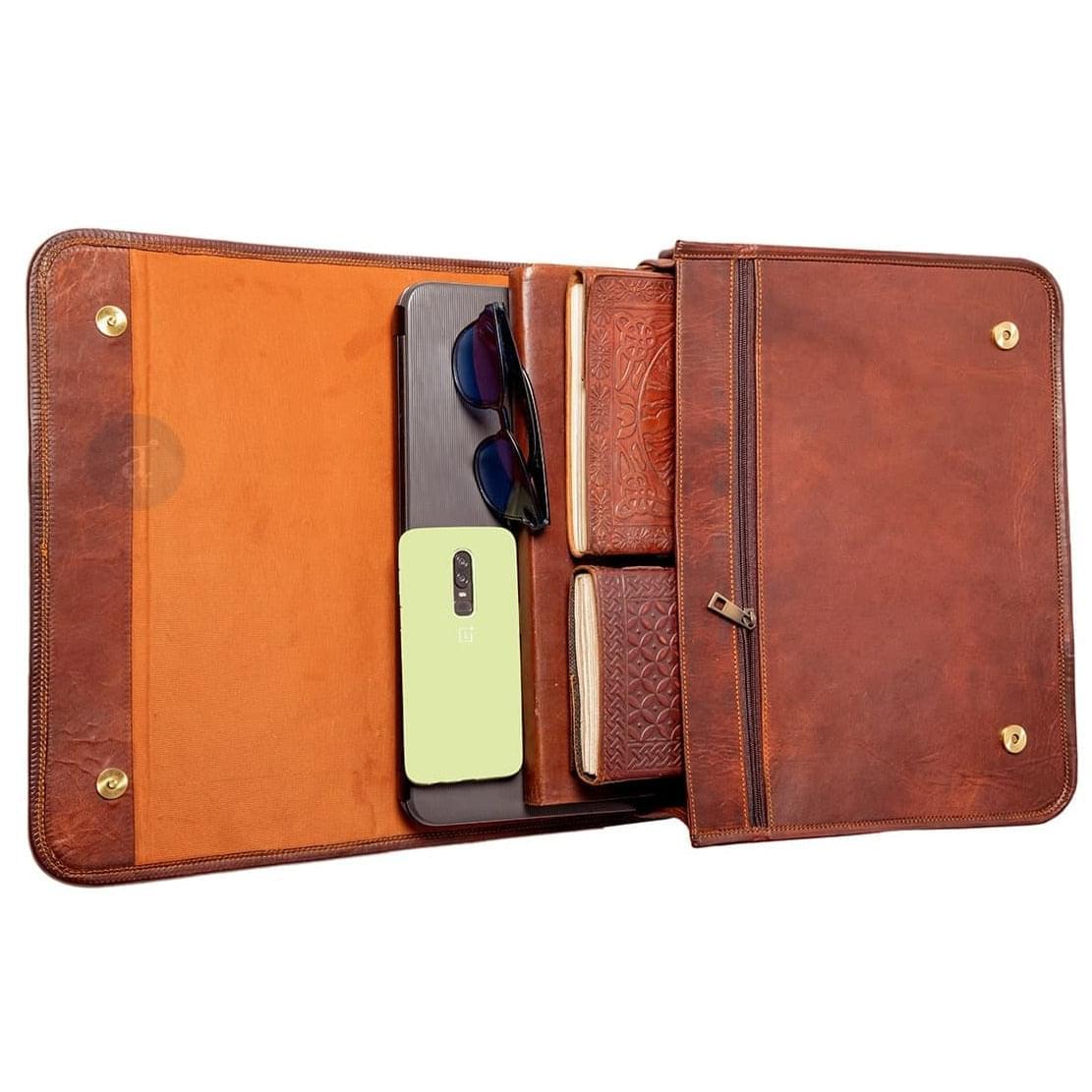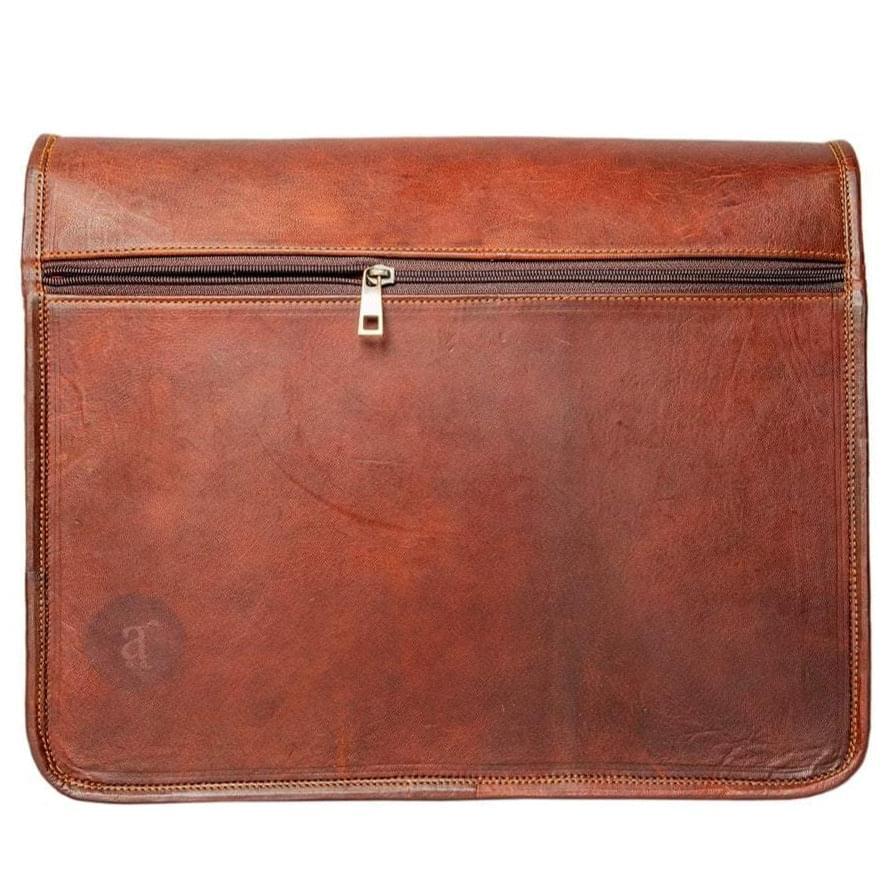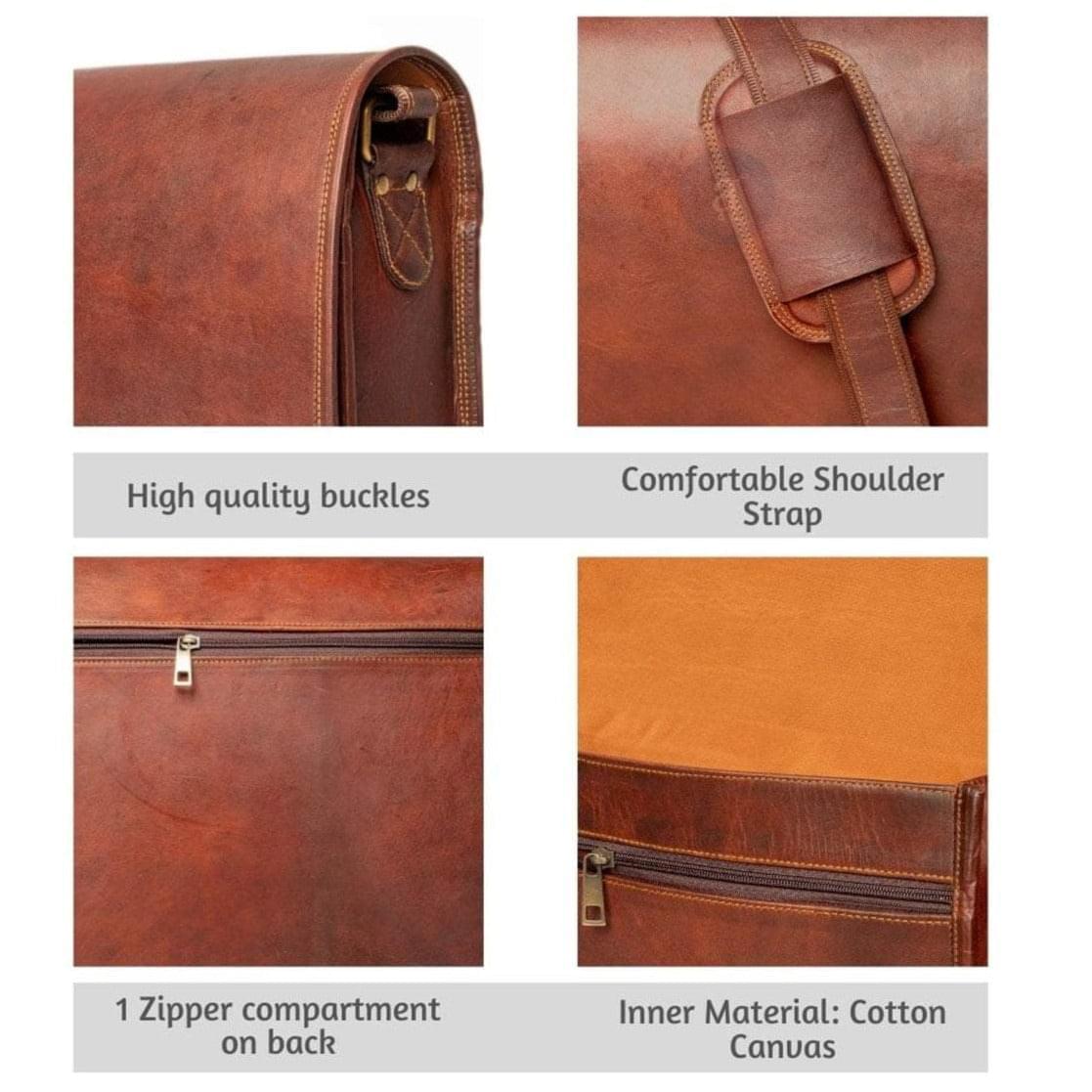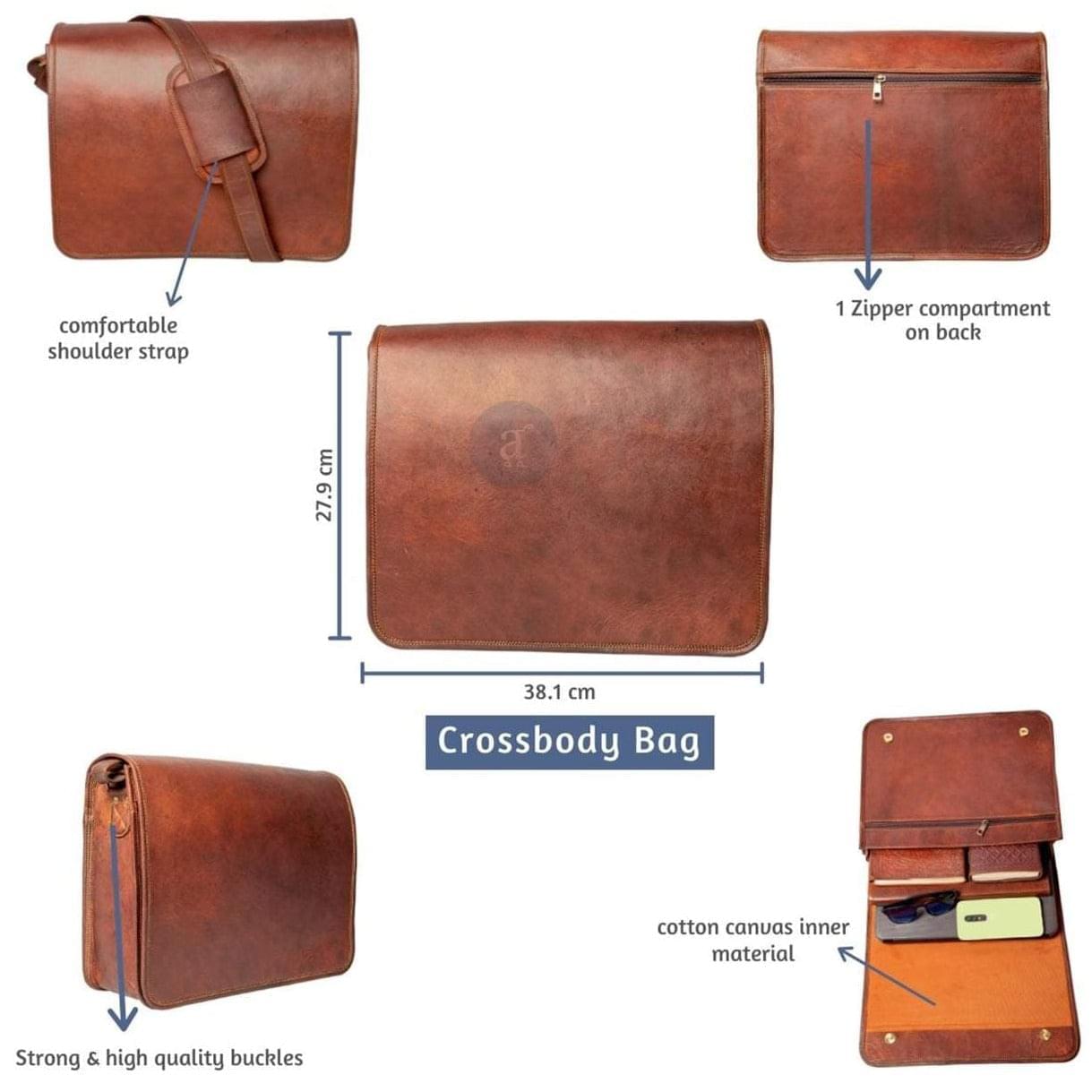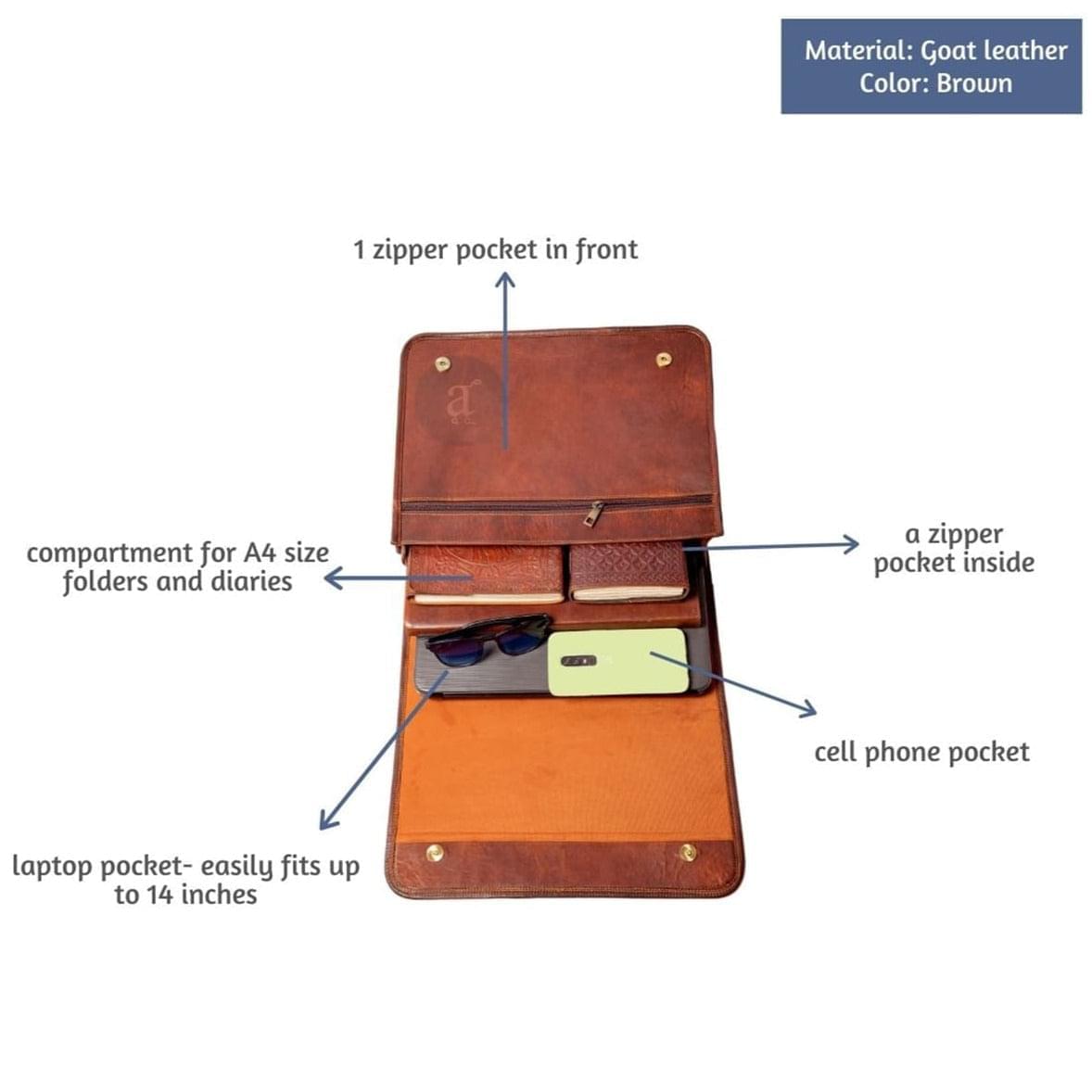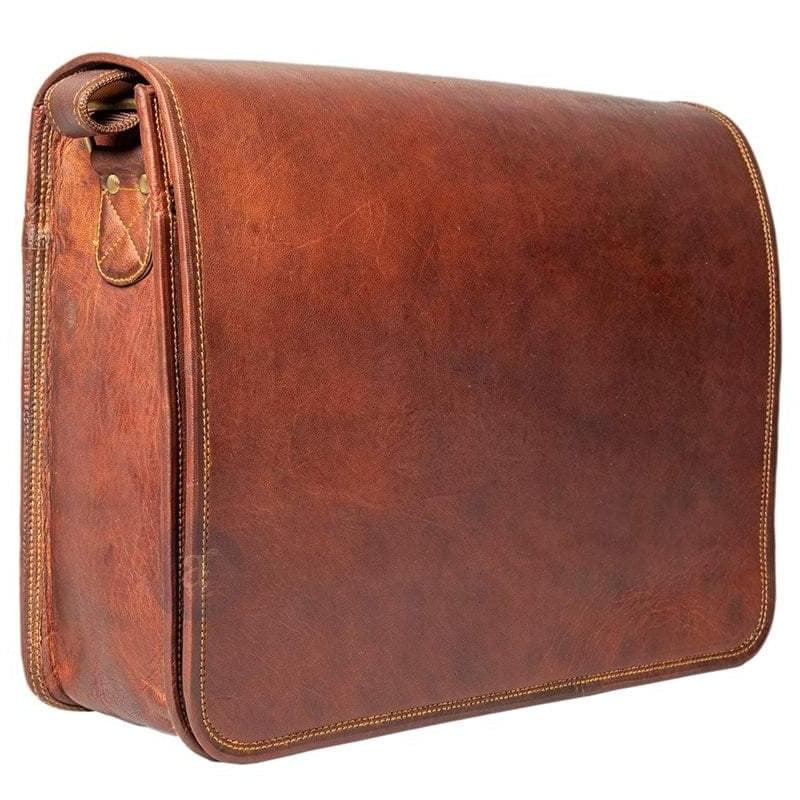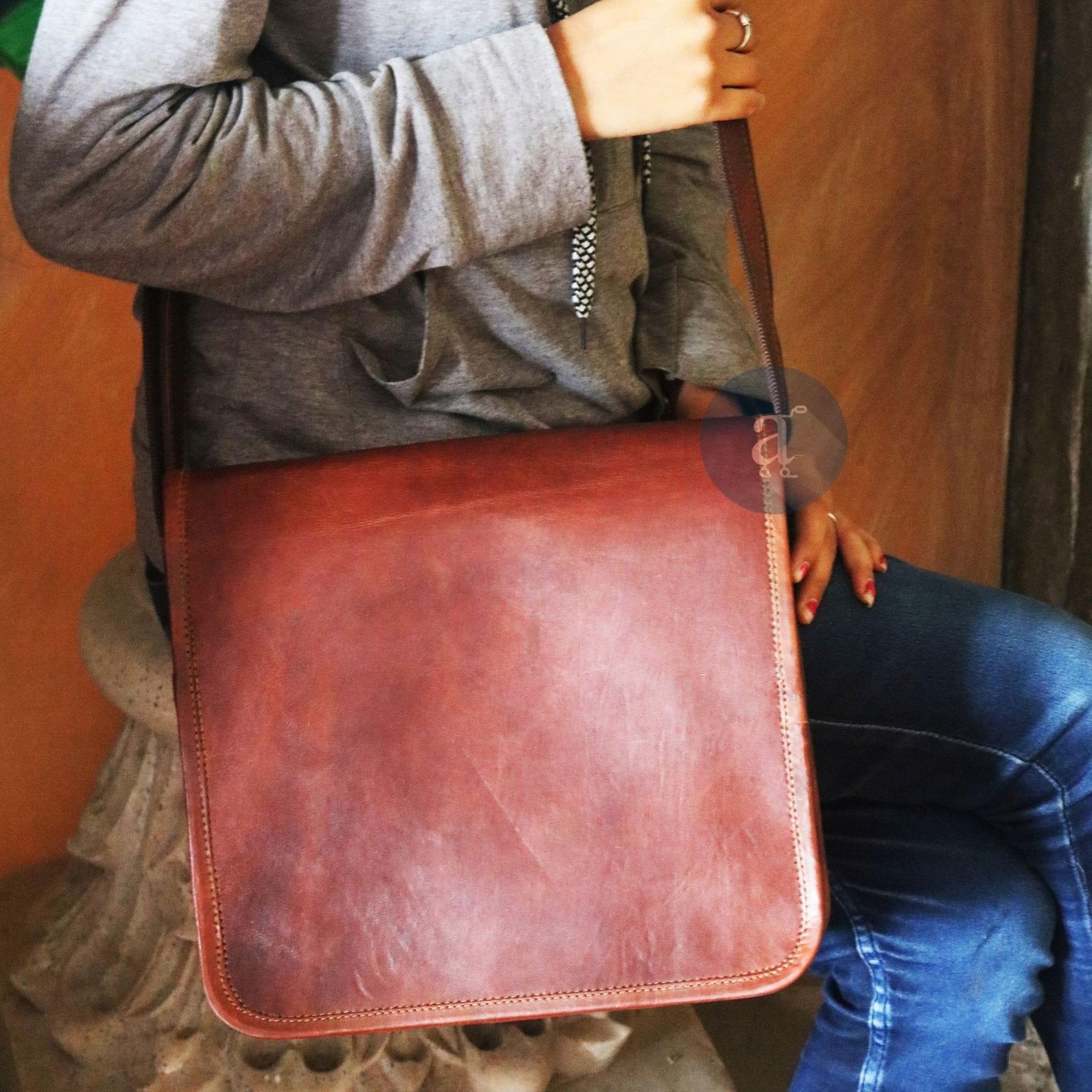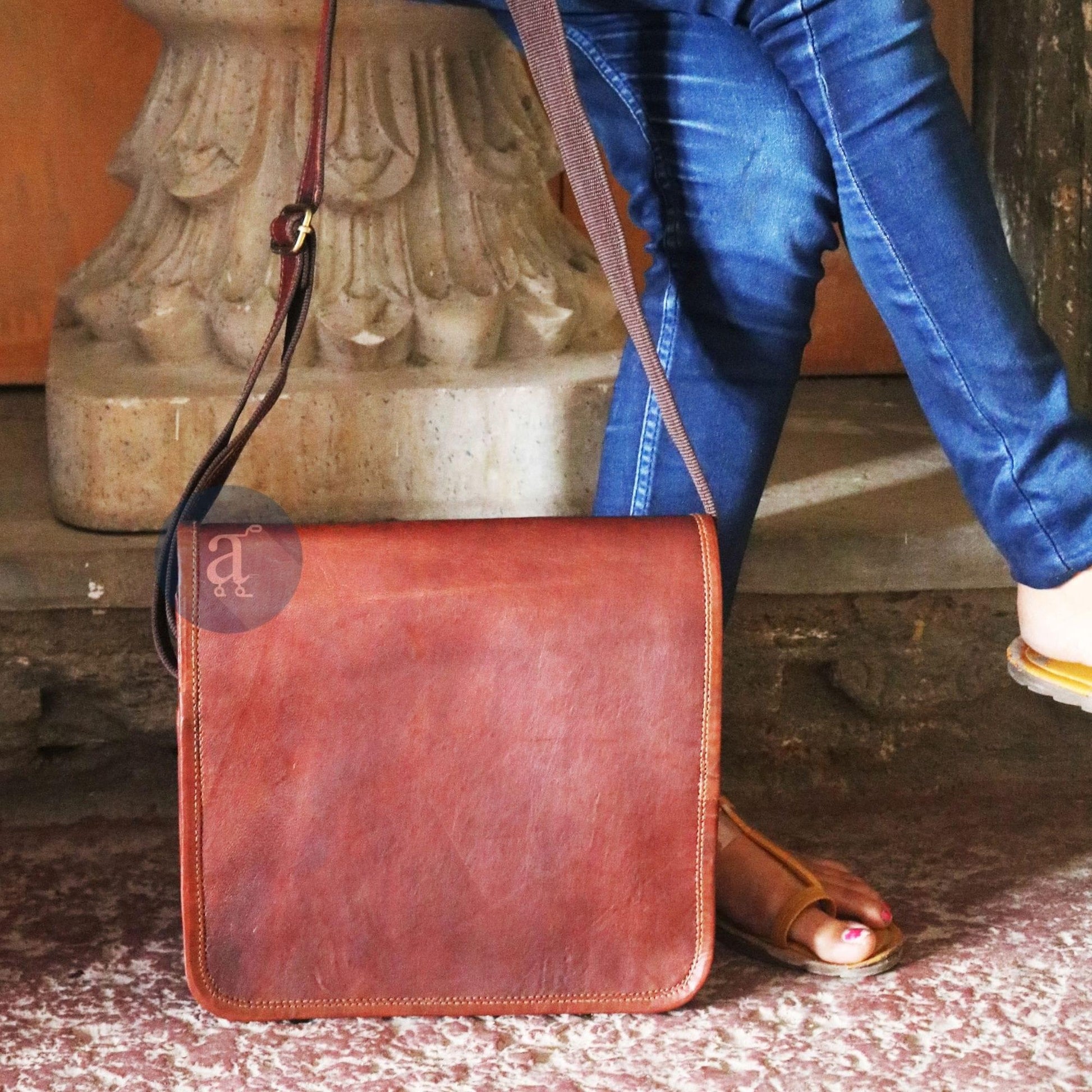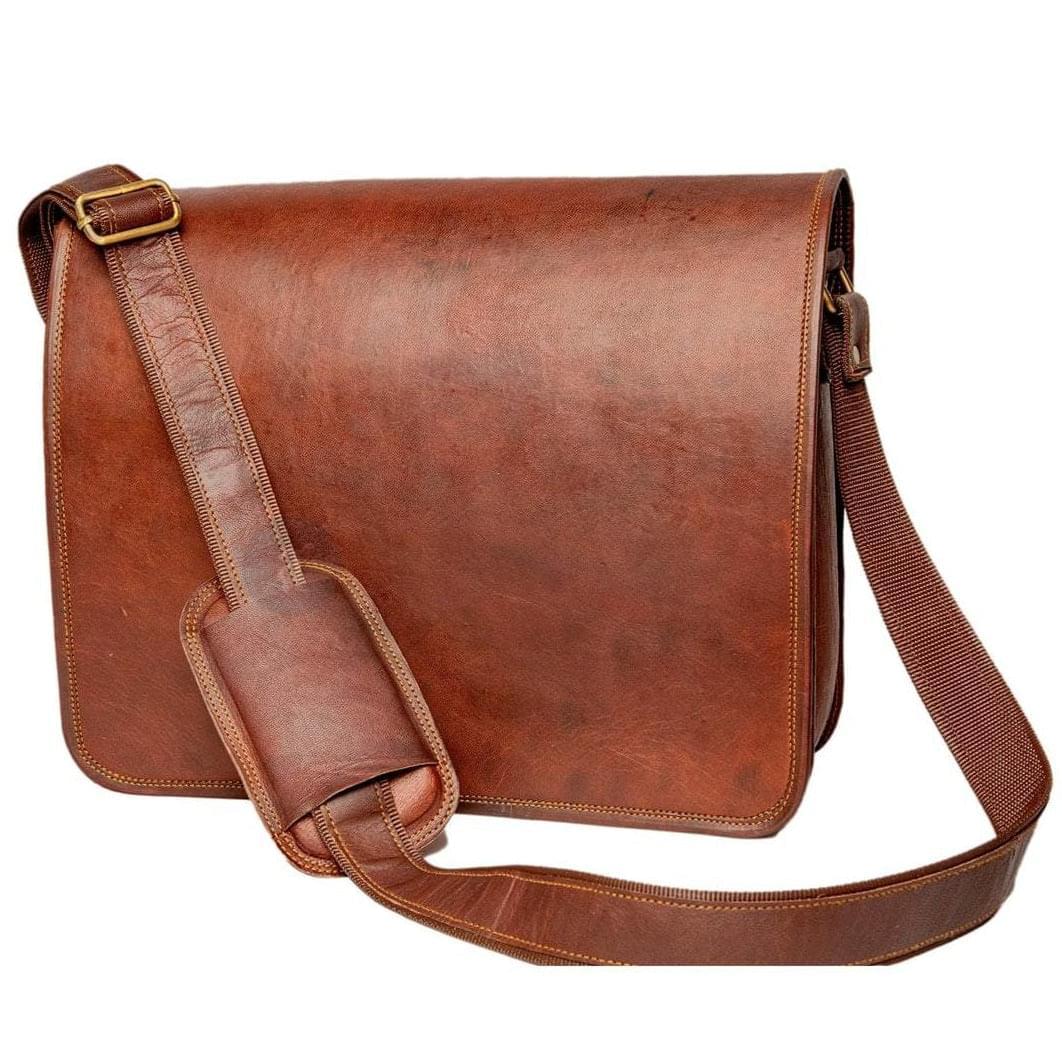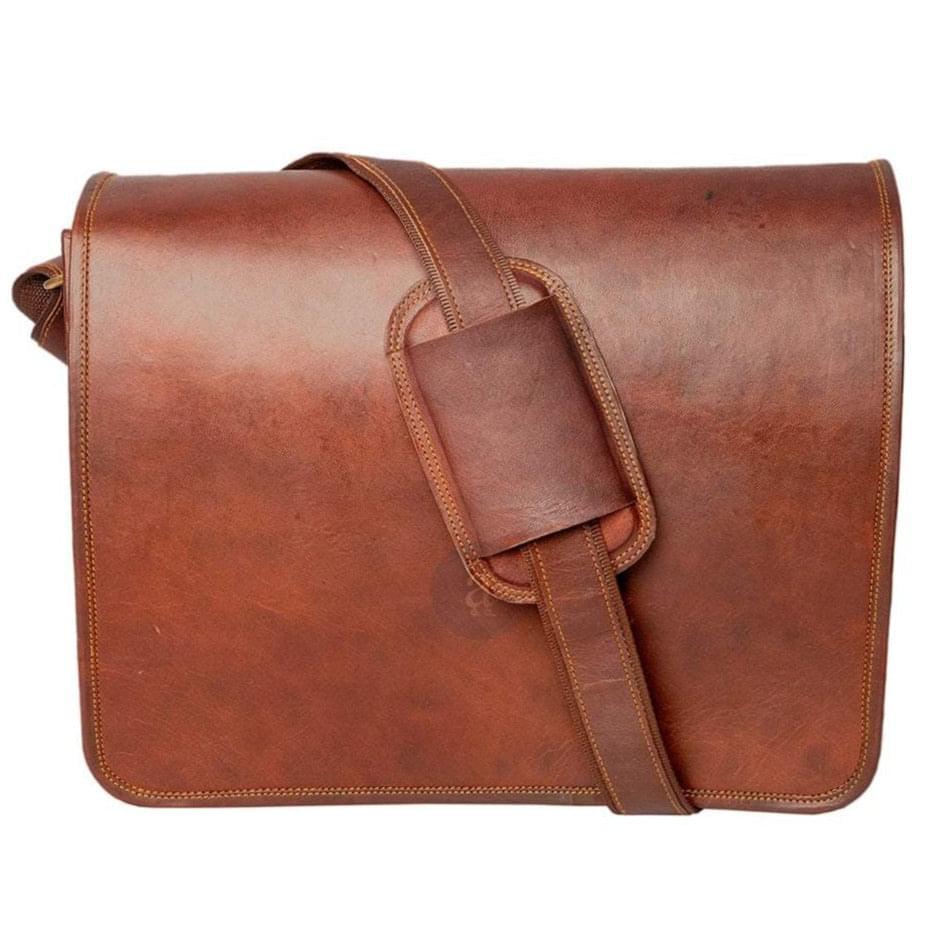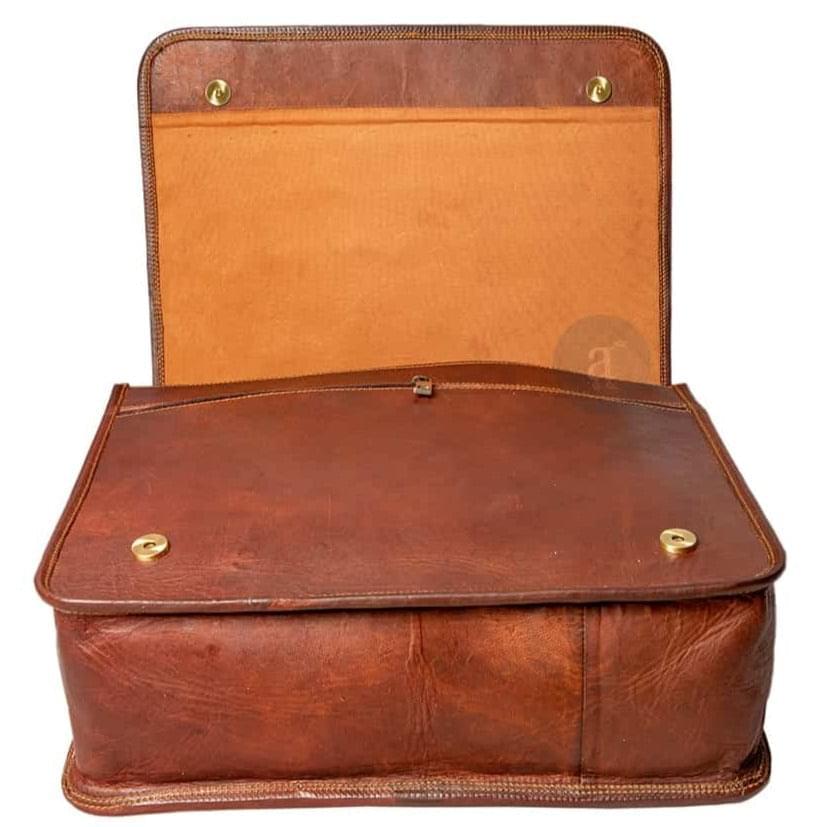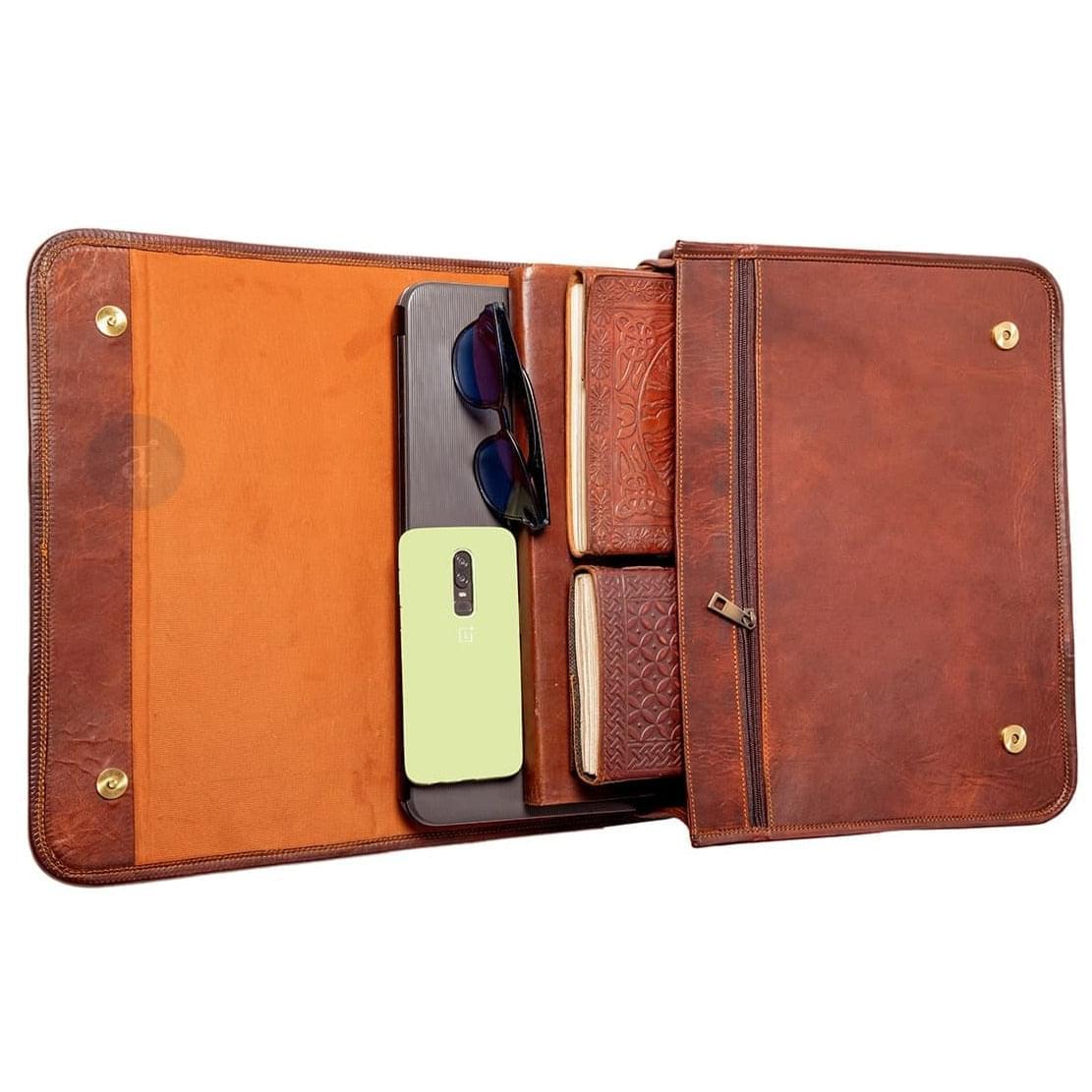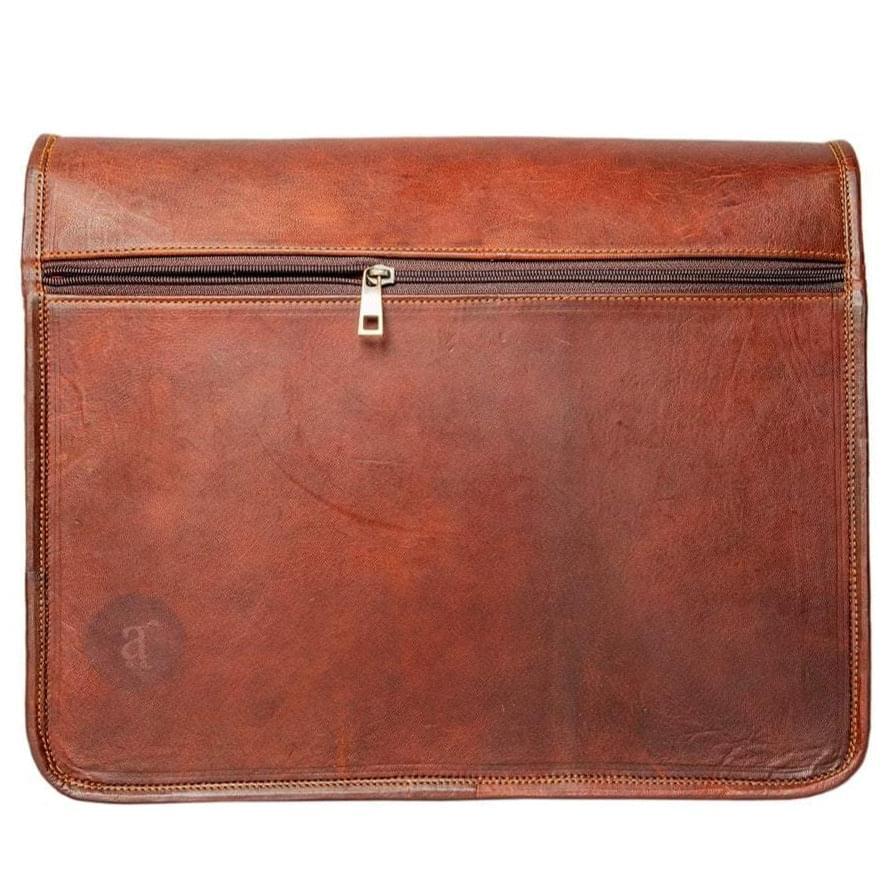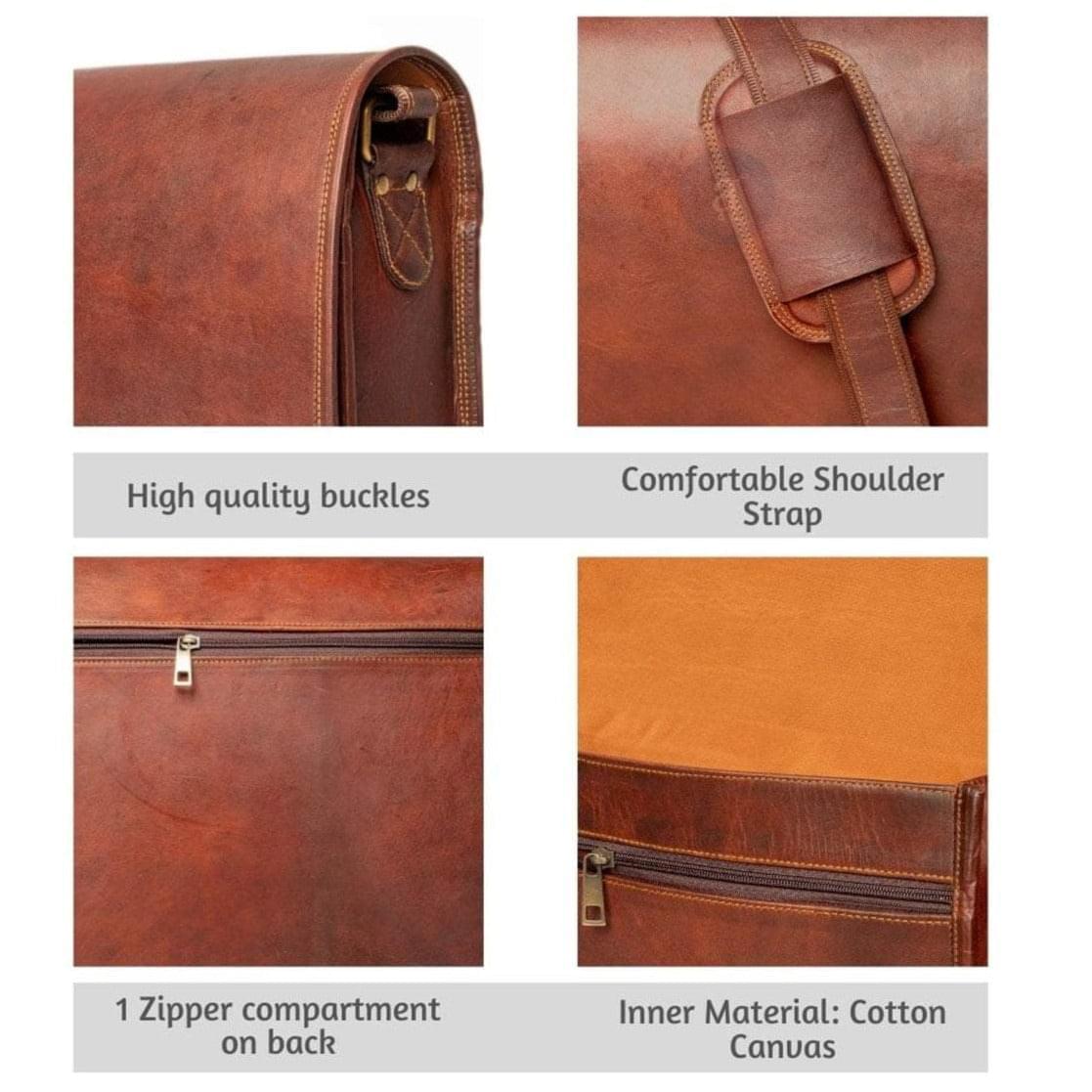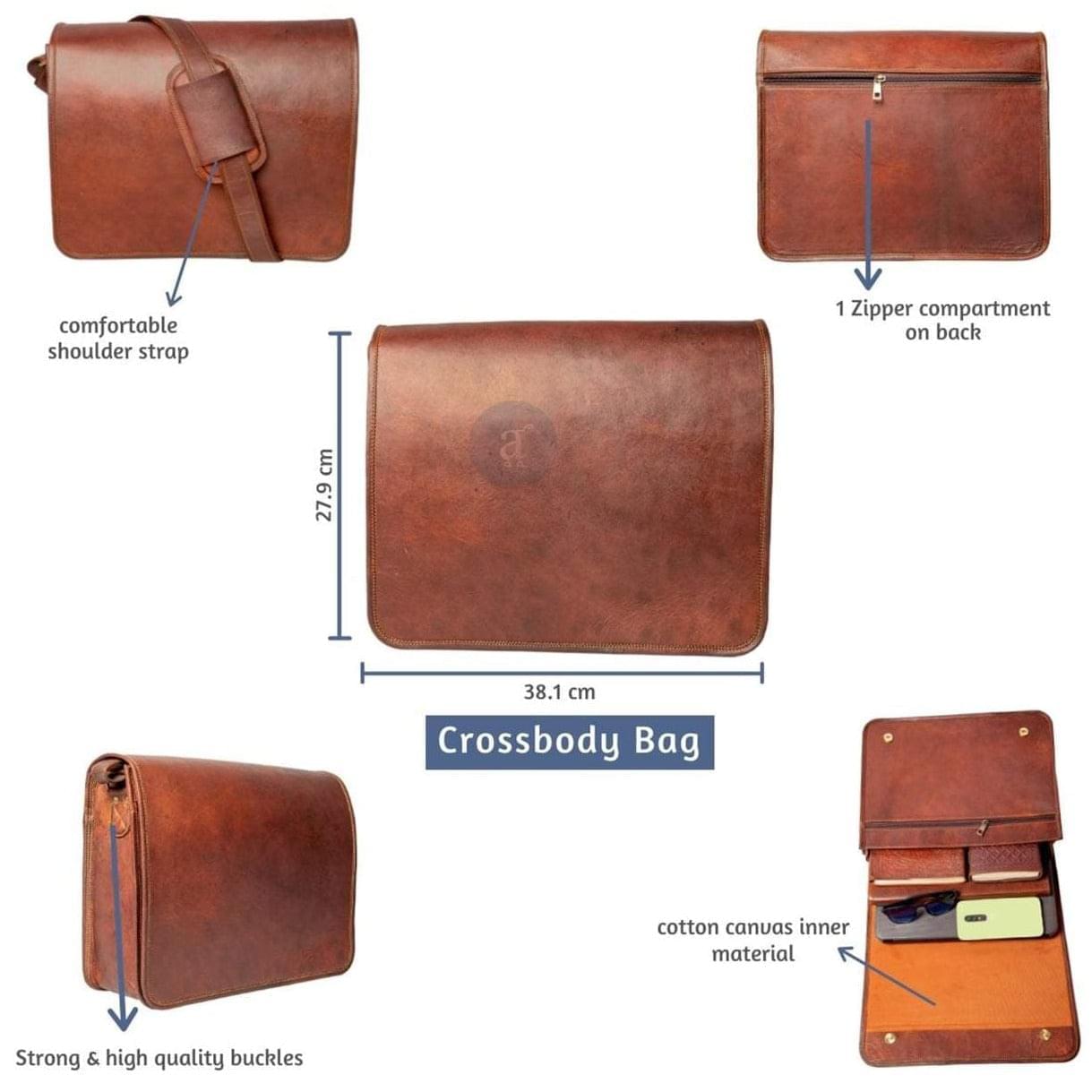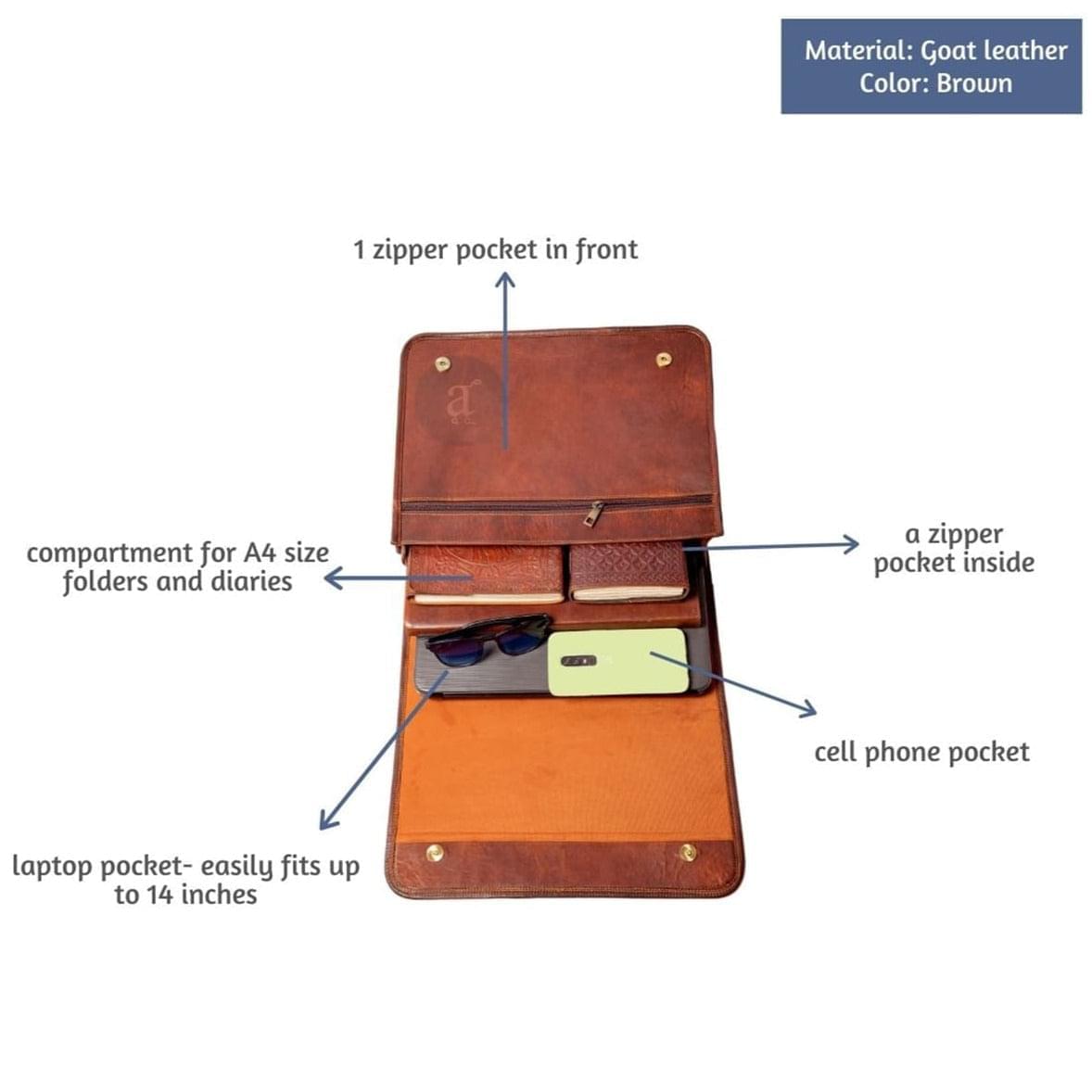 Brown Leather Crossbody Bag With Full Flap
Sale price
$79.99
Regular price
Estimated Delivery:Dec 11 - Dec 15

Free Shipping: In USA, UK and Canada.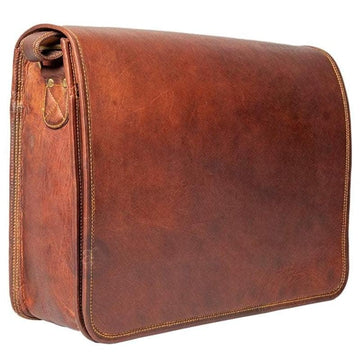 Brown Leather Crossbody Bag With Full Flap
DESCRIPTION
SPECS
FEATURES
MATERIALS
CARING
Brown Leather Crossbody Bag by Anuent: The Ultimate Everyday Essential
In the vast world of fashion, there's an accessory that has, in recent years, taken the spotlight: the crossbody bag. But not all are created equal. Anuent's Brown Leather Crossbody Bag stands as a beacon of finesse and functionality.
For the bustling professional or the globe-trotting explorer, this bag is not just a mere accessory—it's a lifestyle essential. Let's delve deeper into this iconic piece that promises to be a game-changer in your wardrobe.
Genuine and Durable Leather: Why It's the Best Brown Leather Crossbody Bag
Craftsmanship and quality materials are the hallmarks of Anuent. Fashioned from the purest form of goat leather, this crossbody brown bag brings an unparalleled allure of genuine leather.
Its natural brown hue, bolstered by its impeccable build, promises not just longevity but also a timeless aesthetic appeal. The special tanning process employed ensures two things: an absence of the characteristic leather odor and remarkable water resistance.
Stitched detailing elevates its overall look, ensuring it's more than just a bag—it's a pivotal fashion accessory.
Uniquely unisex, it easily transitions between being a men's brown leather crossbody bag and a women's brown leather crossbody bag, catering to a broad spectrum of style connoisseurs.
Size and Space: The Dimensions of Anuent's Leather Brown Crossbody Bag
The beauty of Anuent's crossbody bag is the range of sizes. Whether you're seeking compact elegance or expansive storage, there's something for everyone:
11 Inches (11 L x 3 W x 9 H inches), weighing 0.6 Kg with an impressive volume of 4.87 Litres.
13 Inches (13 L x 4 W x 10 H inches) at 0.9 Kg, can store up to 8.52 Litres.
15 Inches (15 L x 4 W x 11 H inches) weighing 1.2 Kg, showcases 10.18 Litres of space.
18 Inches (18 L x 5 W x 12 H inches) is the largest at 1.4 Kg, with a spacious 17.70 Litres.
Each variant has been designed with a meticulous balance of form and function, ensuring that your belongings find a stylish home.
Functionality Meets Fashion: Storage in the Leather Brown Crossbody Bag
The thoughtful design extends within. Anuent's crossbody bag boasts of ample storage solutions. An organized interior houses a rear-wall zipper pocket, distinct compartments for laptops, accessories, and even slots for your mobile and pens.
The bag caters specifically to the tech-savvy individual. Its size variants can accommodate everything from a 13-inch MacBook to an expansive 18-inch laptop.
Externally, the bag does not disappoint either. With a quick-access zipper pocket located below the flap and another at the back, every element is carefully crafted to combine practicality with style.
The Adjustable Strap: Experience Hands-Free Convenience
The heart of a crossbody lies in its strap. Anuent's variant offers a plush, adjustable strap promising hands-free convenience.
Whether you're navigating a bustling market or striding through airport terminals, this bag guarantees both comfort and security, ensuring your essentials are within arm's reach.
A Fashion-Forward Closure and Interior for Your Crossbody Brown Bag
Safety blended with style, the bag's full flap closure not only exudes a contemporary touch but is also further secured with a magnetic tich button.
Inside, the brown cotton canvas harmoniously complements the leather exterior, weaving together a tale of elegance and sophistication.
Shipment Perks: Free Shipping on Your Leather Brown Crossbody Bag!
To elevate your shopping experience, Anuent proudly offers complimentary shipping across the USA, UK, and Canada.
Thus, with each purchase, you're not just acquiring an accessory; you're being ushered into a world of elegance, utility, and delightful perks.
Why Choose Anuent's Brown Leather Crossbody Bag?
Amidst a sea of fleeting fashion trends, there stand a few timeless pieces that define elegance.
Anuent's Brown Leather Crossbody Bag is one such icon. A blend of style, utility, and unmatched quality, it promises to be more than just a purchase; it's an investment.
A world of sophistication awaits. Embrace it. Secure your Anuent Brown Leather Crossbody Bag today!
SKU: AN0FF011 | AN0FF013 | AN0FF015 | AN0FF018
Dimensions: 11 L x 3 W x 9 H Inches | 0.6 Kg | 4.87 Ltr, 13 L x 4 W x 10 H Inches | 0.9 Kg | 8.52 Ltr, 15 L x 4 W x 11 H Inches | 1.2 Kg | 10.18 Ltr, and 18 L x 5 W x 12 H Inches | 1.4 Kg | 17.70 Ltr
Color: Brown
Condition: New
Weight:
Capacity:
Brand: Anuent
Style: Crossbody / Shoulder
Laptop Compartment: Yes
Inner Pockets: 5
Outer Pockets: 2
Total Compartments: 3
Gender: Unisex
Closure Type: Magnetic Flap Closure
Exterior: Goat Leather
Interior: Cotton Canvas
Hardware: Brass
➡ Taking Care of your Leather Products
Leather products are often used in professional settings and require special care to keep them looking pristine.

If you take good care of your leather bag, backpack, or journal, the surface will stay bright for years to come!

● Always ensure that any product is dry before applying cream/moisture lotion onto it by using a soft cloth; this helps prevent stains from occurring when applied wisely.

● To ensure that your leather product lasts for years, never allow it to get wet. If the item gets soaked in water and you want to dry it out again quickly. Place thick microfiber cloths over any exposed surfaces of an absorbent material before allowing gravity to do its work.

➡ Note

The leather products may vary in color and size.

Some are slightly lighter, while others are darker than what is shown on your monitor - this will affect the outcome of a product's shade (due to natural materials).

However, you can be sure each bag or journal has been handmade with care for its unique features!

➡ Custom Duty

We take great pride in shipping all our products as quickly and efficiently as possible.

However, there's a chance that customs may cause delays if you don't provide them with contact information so they can reach out to collect customs duties on your behalf, which is why we must have this number!

Please let us know what phone number works best for International Shipping purposes at any time during checkout or after placing an order.

Also, email us if any questions arise about Customs-related matters.
This is a very nice bag. It's sturdy and made of good quality material, which makes it perfect for carrying my laptop around town.
I wanted something classy looking to carry my laptop in, but also needed something big enough to store other items as well so this was perfect!
This bag is a great classic look, sturdy and protects my laptop.
Stylish yet simple design.
It's very functional for those who need to carry their laptops around but also want some class as well as organization!