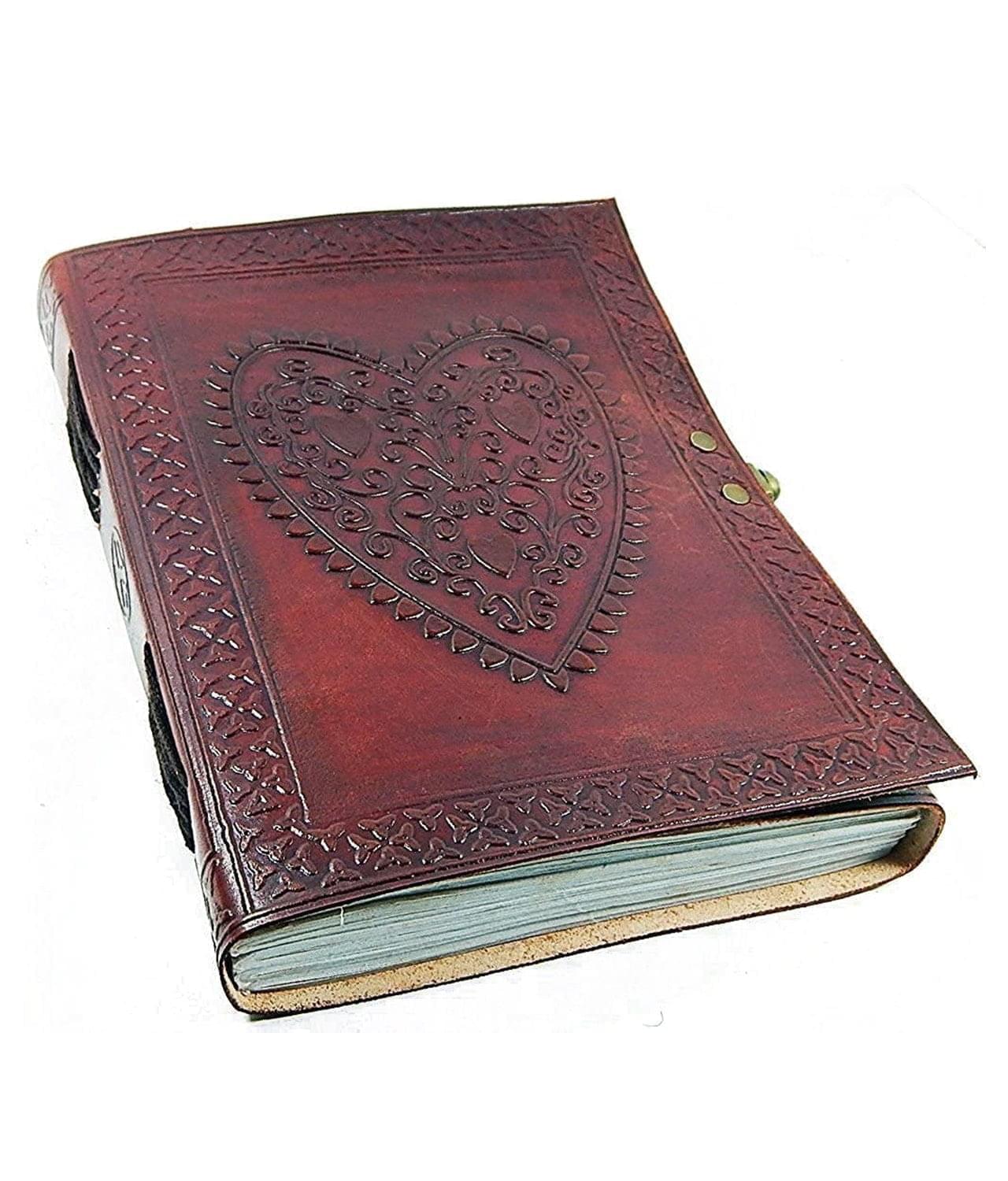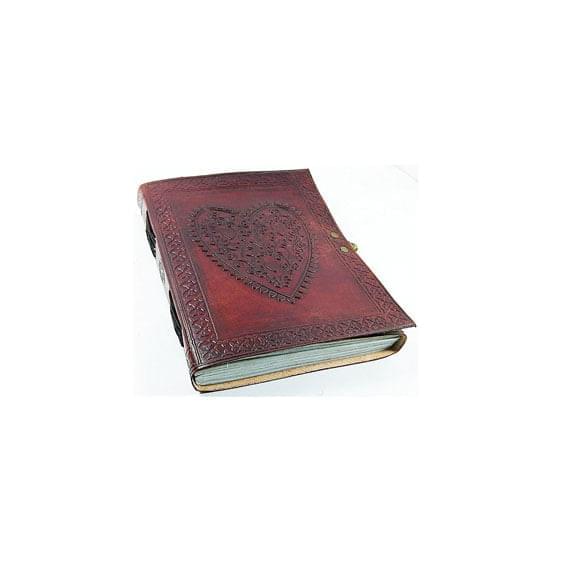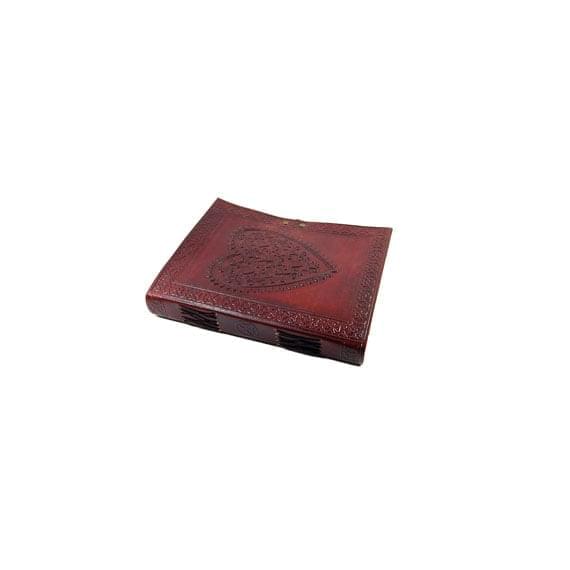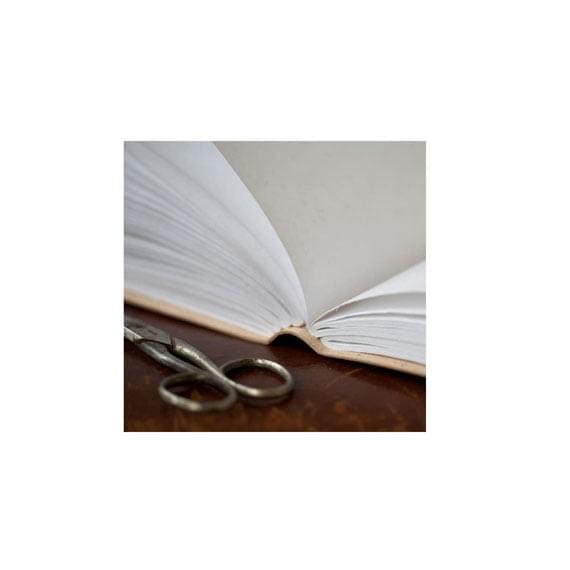 Brown Leather Journal With Embossed Heart
Sale price
$39.99
Regular price
$29.99
Estimated Delivery:Oct 04 - Oct 08

Free Shipping: In USA, UK and Canada.

DESCRIPTION
SPECS
FEATURES
MATERIALS
CARING
Handmade Brown Leather Journal with Heart Embossed Description
It's never too late to express your feelings to someone and for someone that you know loves writing in a brown leather journal with a heart embossed on it is just the right present to give. Our heart embossed leather journal has a traditional Indian design with a heart embossed on it that makes it look very classy and perfect for someone who loves such traditional designs.
Anuent is the right place for you to buy genuine leather bags and journals for yourself or for gifting them to someone that may value it. If you are interested in such a journal then read our review below to know to about this journal more:
Brown Leather Journal Features
This brown leather journal is made from genuine leather that is made with a lot of love and devotion and keeping our customers' preferences in mind. Our skilled artisans make it with such detailing and love that each journal becomes a masterpiece in its way. This journal comes in two sizes i.e. 7 inches and 8 inches so that you can choose the journal according to your need and liking. It is available in one color only i.e. brown that gives it a very classy look and makes the heart design come out very nicely and looks very elegant.  The back of the journal is plain without any design making it ideal to be used in offices or universities or for any other purpose.
When the leather journal is not in use you can simply lock it a clasp lock given on the side of the journal so that you can safely place it securely when not in use. The journal has 150 black pages that are recycled and used in this journal making it environment-friendly as well.
If you are planning to give it to someone or even getting it for your self then you can get it embossed with your name or any logo or for someone that you want to gift so that it can be personalized and gives a very good feel when using it.

Dimensions and Other Details
Approximately 150 pages made from recycled cotton
Available in 7 inches and 8 inches sizes
Single brown color
Heart with traditional design on the front
Simple design on the back
Clasp locking system for closing
Bulk Order: Yes

Pros & Cons of Brown Leather Journal:
The pro is the recycled element in making the pages of this journal which makes it very environment friendly. The con can be the limited number of pages used in this which limits the time it can be used and will be replaced once all 150 pages have been used.
Since it is pure leather hence you need to take special care of it so that it can be used for a longer duration. If you want to clean then make sure to clean it with a mild lotion or cream so that the leather is not damaged; avoid using alcohol or spirit-type material that can damage the leather.
SKU:
Dimensions:
Color:
Condition:
Weight:
Capacity:
Brand:
Style:
Laptop Compartment:
Inner Pockets:
Outer Pockets:
Total Compartments:
Gender:
Closure Type:
Exterior:
Interior:
Hardware:
➡ Taking Care of your Leather Products
Leather products are often used in professional settings and require special care to keep them looking pristine.

If you take good care of your leather bag, backpack, or journal, the surface will stay bright for years to come!

● Always ensure that any product is dry before applying cream/moisture lotion onto it by using a soft cloth; this helps prevent stains from occurring when applied wisely.

● To ensure that your leather product lasts for years, never allow it to get wet. If the item gets soaked in water and you want to dry it out again quickly. Place thick microfiber cloths over any exposed surfaces of an absorbent material before allowing gravity to do its work.

➡ Note

The leather products may vary in color and size.

Some are slightly lighter, while others are darker than what is shown on your monitor - this will affect the outcome of a product's shade (due to natural materials).

However, you can be sure each bag or journal has been handmade with care for its unique features!

➡ Custom Duty

We take great pride in shipping all our products as quickly and efficiently as possible.

However, there's a chance that customs may cause delays if you don't provide them with contact information so they can reach out to collect customs duties on your behalf, which is why we must have this number!

Please let us know what phone number works best for International Shipping purposes at any time during checkout or after placing an order.

Also, email us if any questions arise about Customs-related matters.
I got this for my wife's birthday, and she loves it! Great quality--very happy with this purchase.
I've been looking for a quality leather journal for years. This is it!