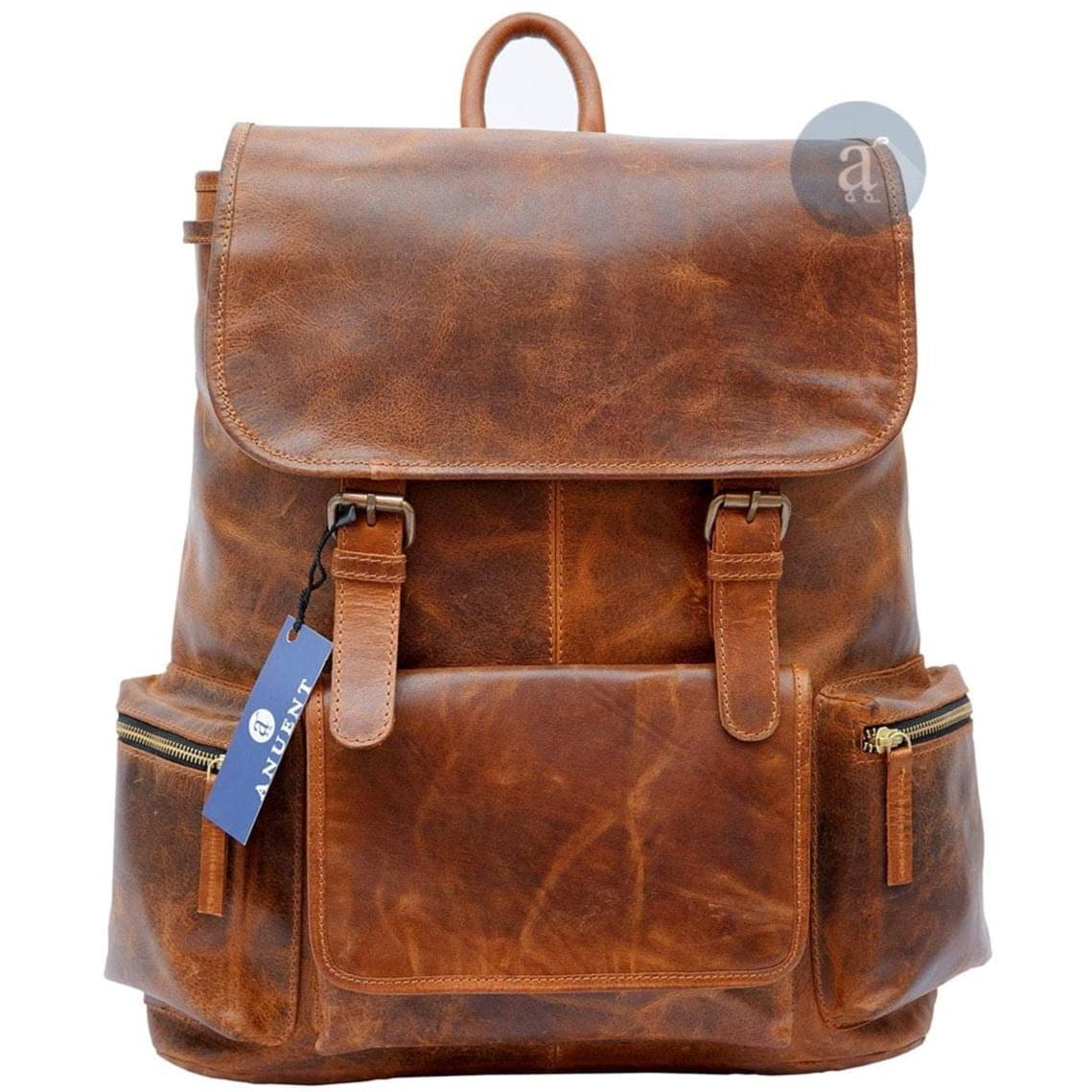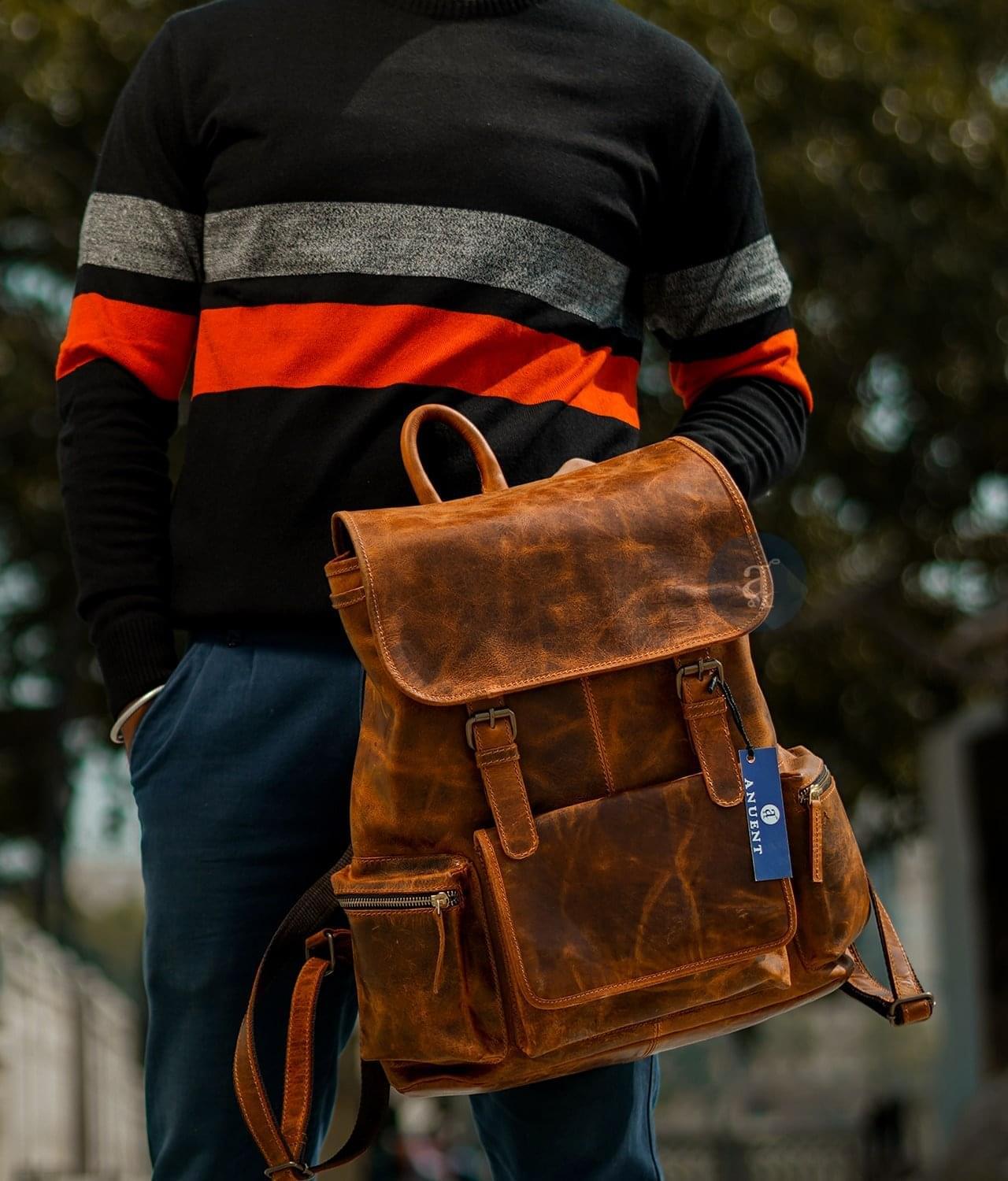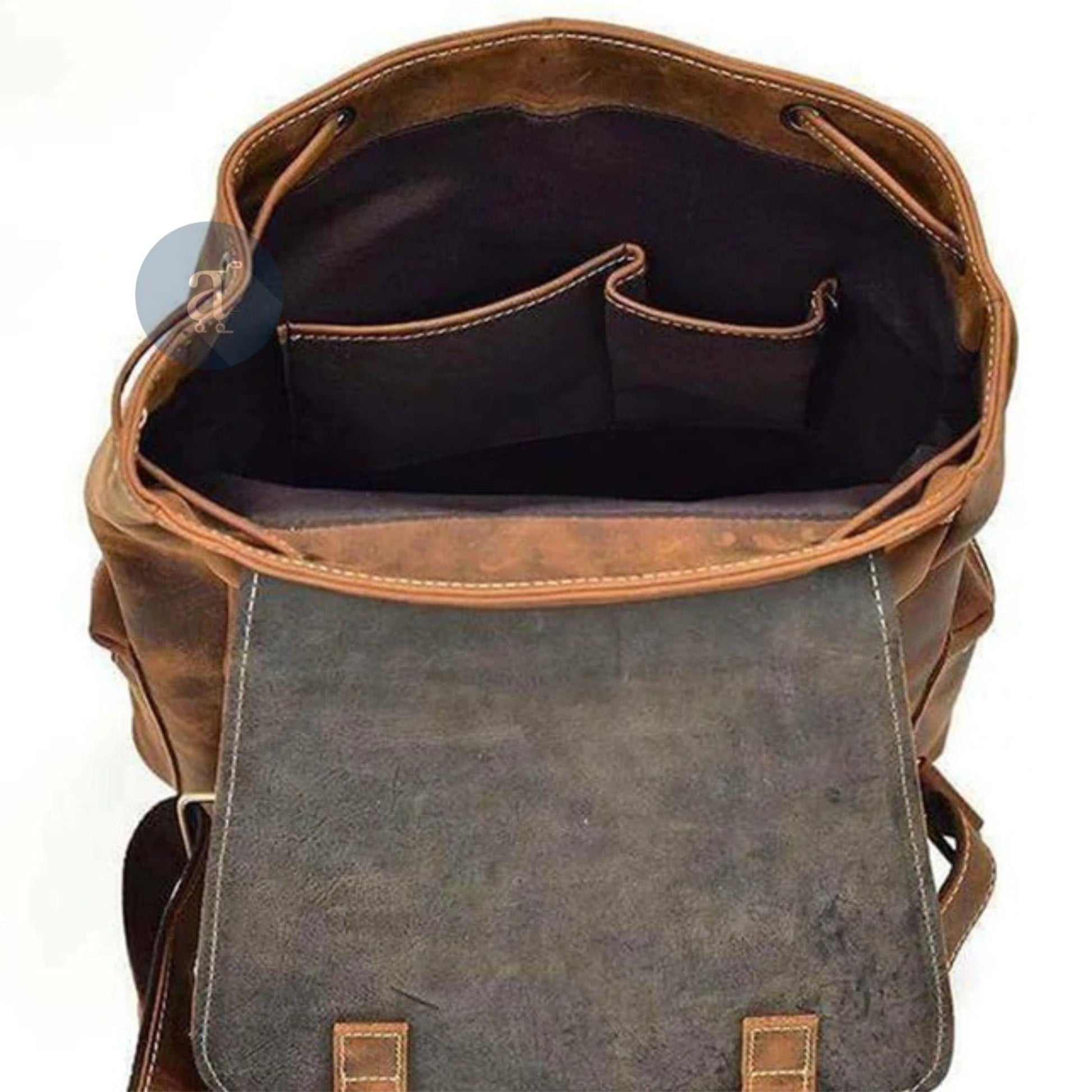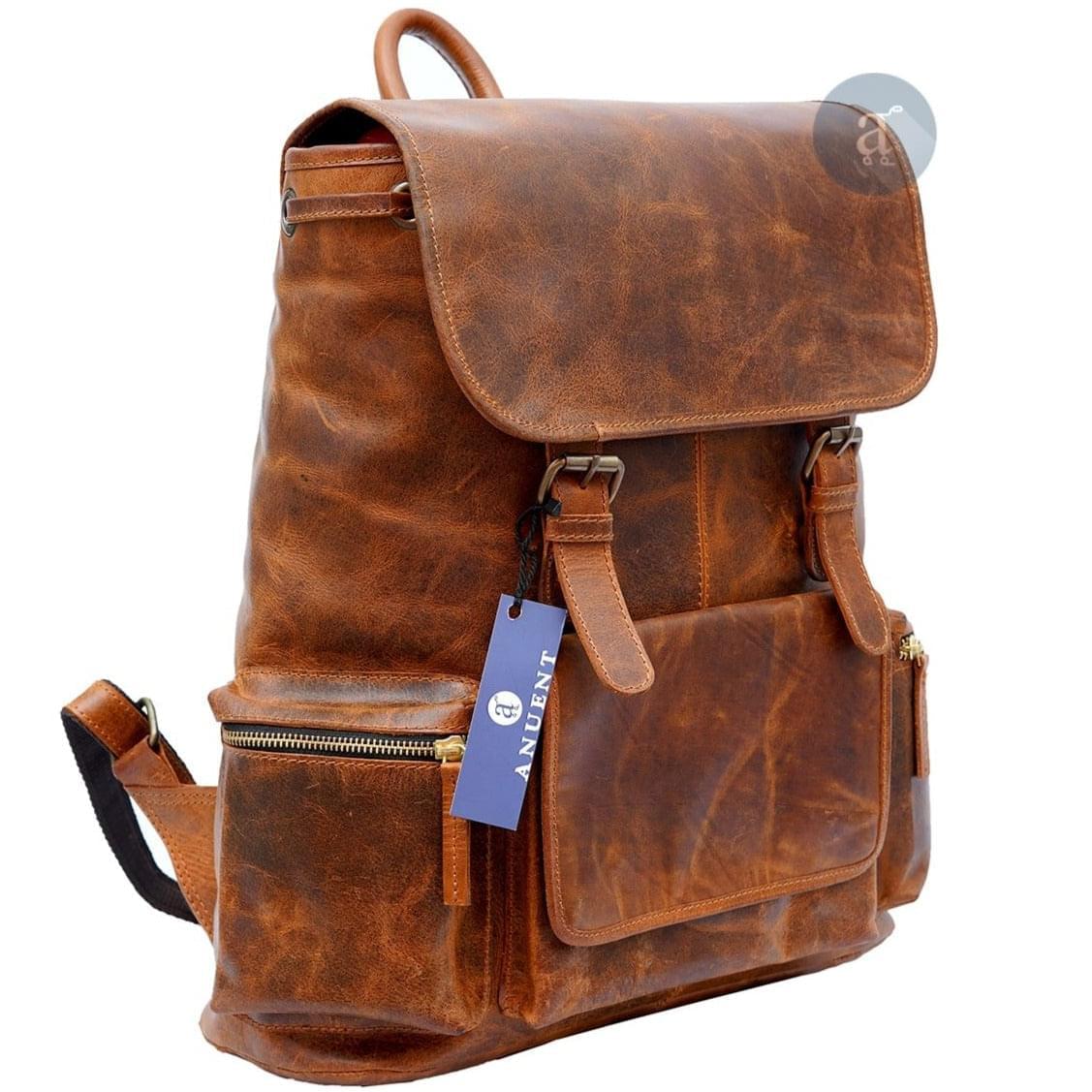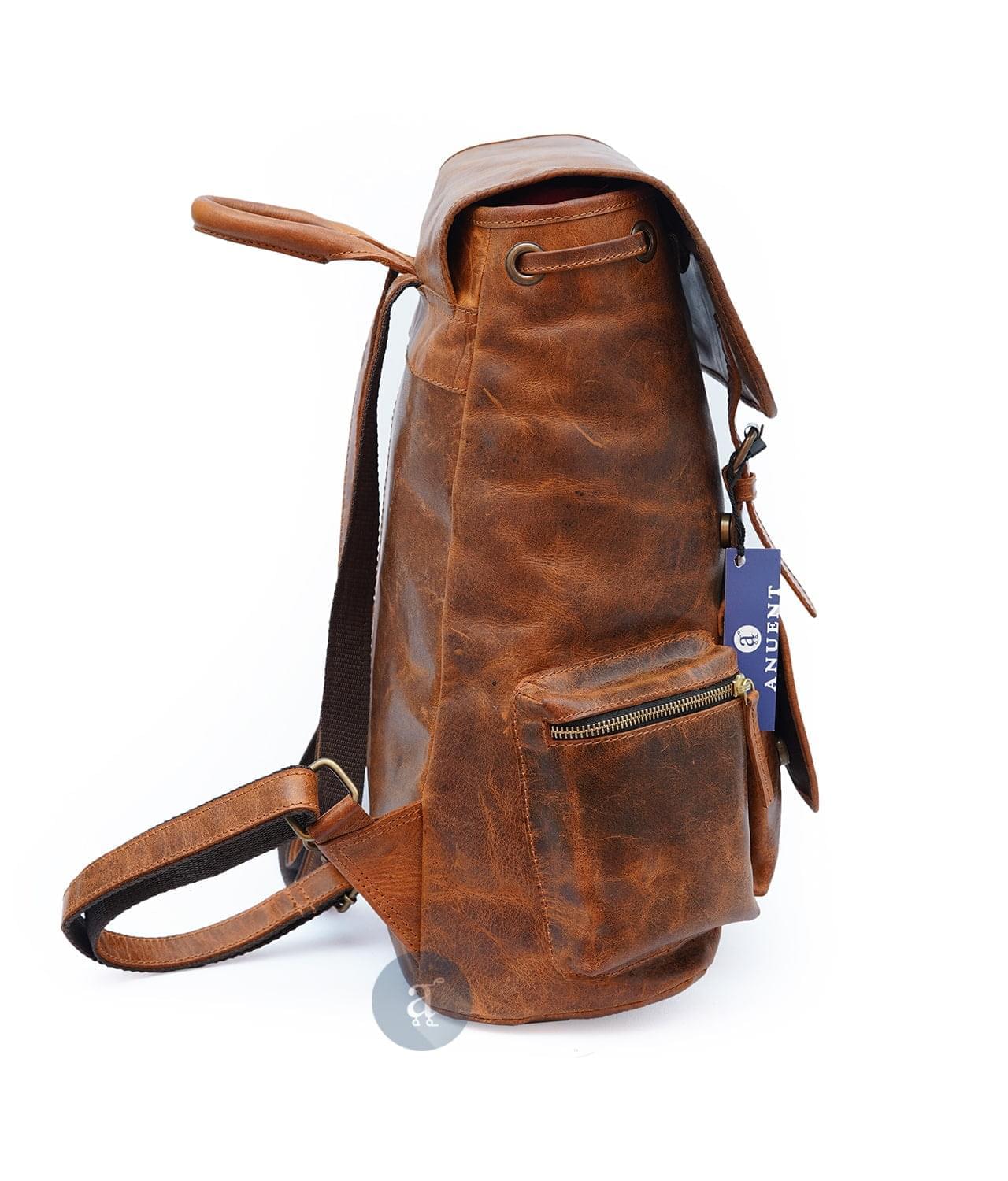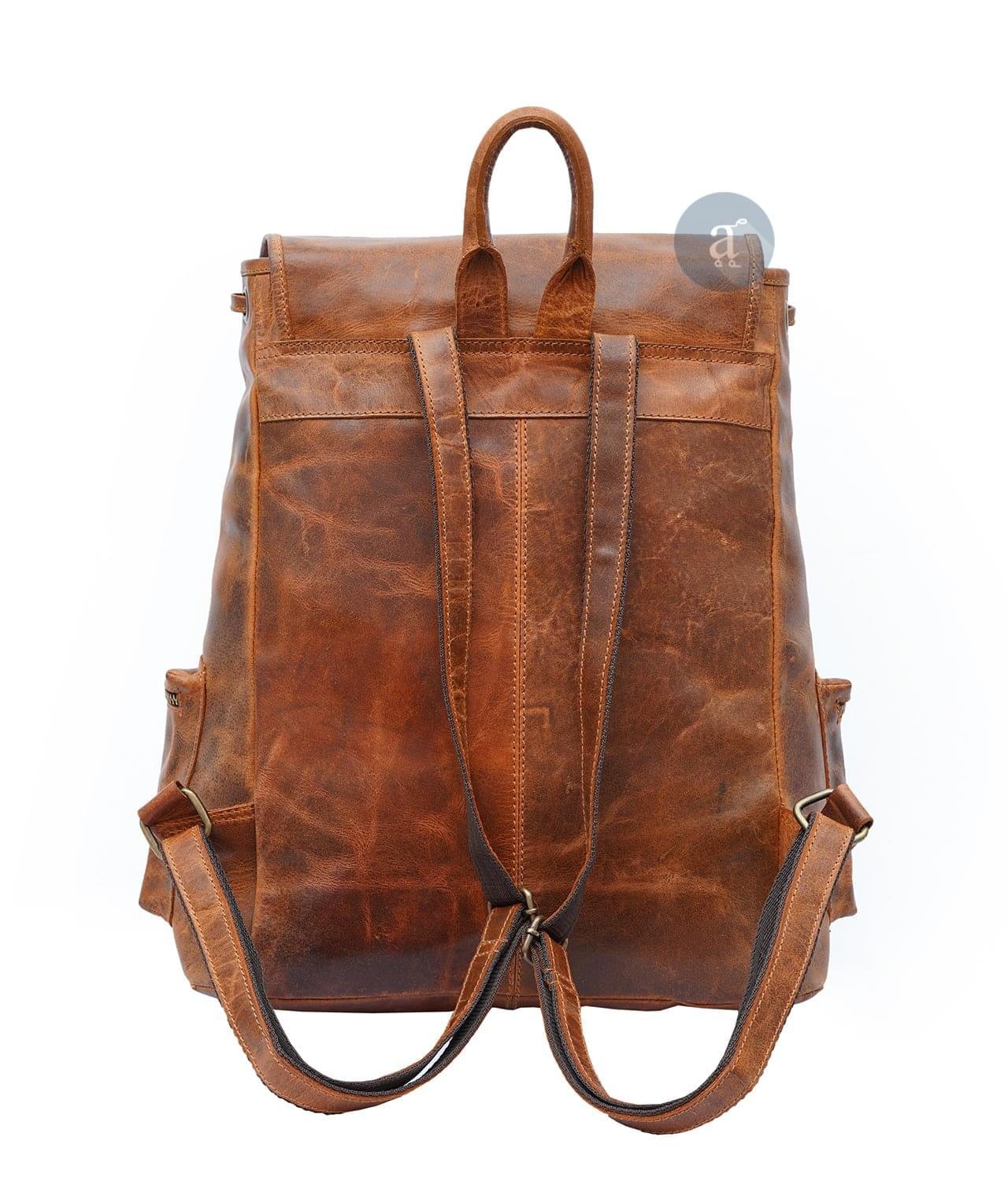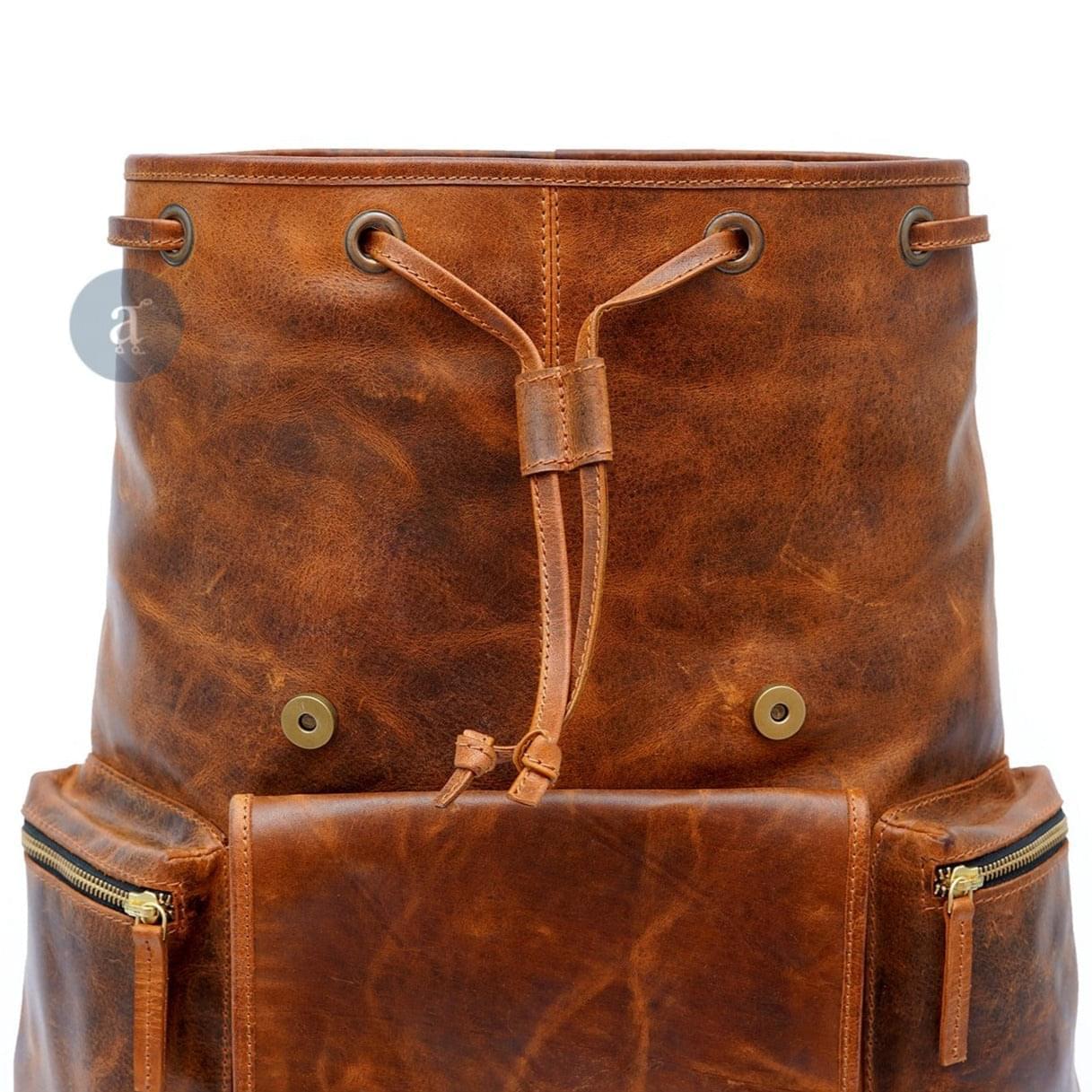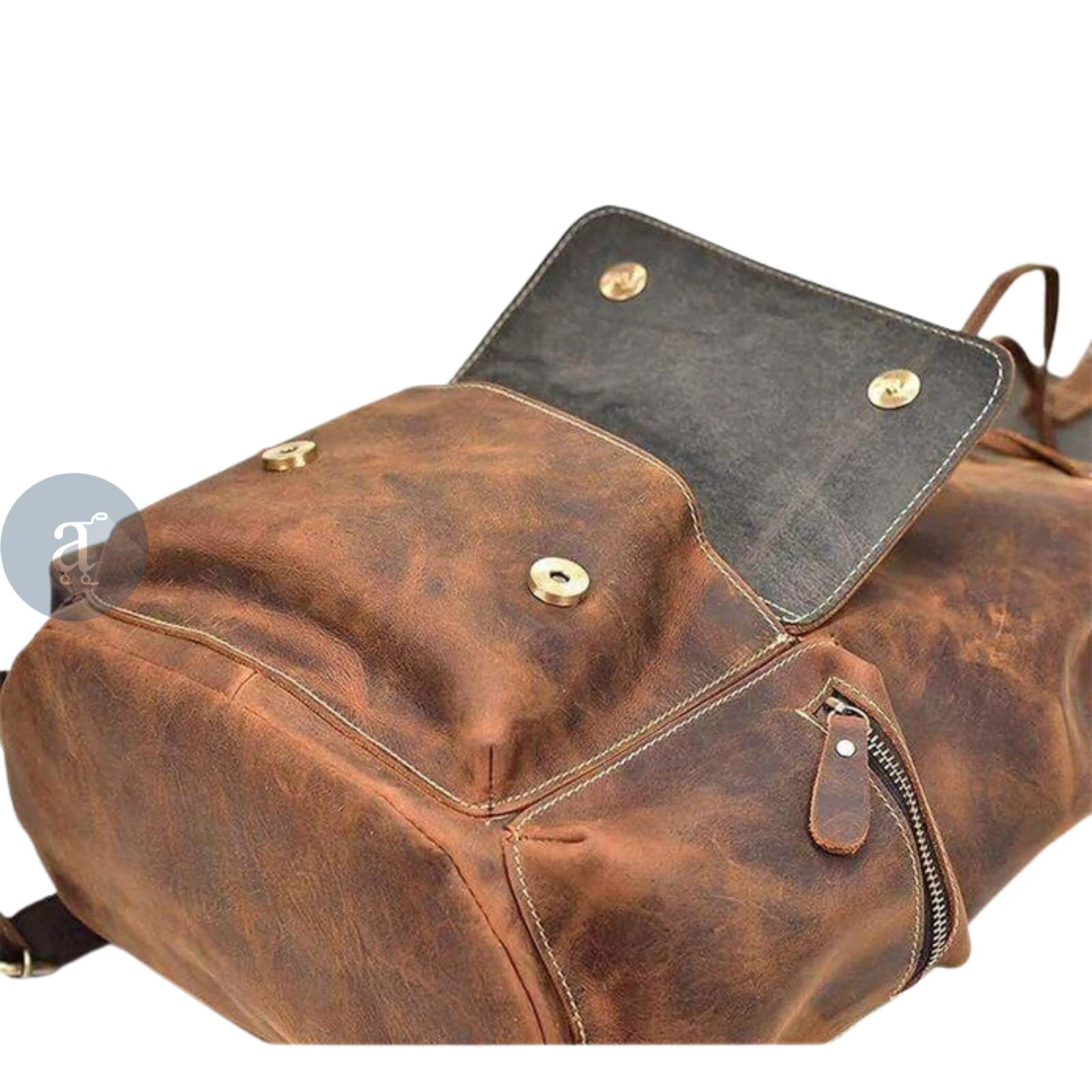 Sale price
$119.99
Regular price
$159.99
Estimated Delivery:Oct 04 - Oct 08

Free Shipping: In USA, UK and Canada.

DESCRIPTION
SPECS
FEATURES
MATERIALS
CARING
Buffalo Leather Backpack Description
Have you ever bought a backpack with all the hype and promises and hoped it would serve you for a long time but turned out not to be so?

Are you tired and bored from listening to salesmen tell you it is the best leather bag, but you end up with constant repairs because of the fake synthetics and loose machine stitches used in making it?
We are not here to talk about your disappointments or that time your books and laptop fell off from under your bag on your way to school or work. 
We're here to tell you of cutting-edge technology in leather bags and an answered prayer to many of us out there. One with standard quality, swag, and long-lasting capability.

Buffalo Leather Backpack Features
This buffalo leather backpack, just as its name implies, is a bag in the backpack style that is made from top-grain buffalo Leather and stitched together by the hands and threads of the best leather craftsmen money can hire.
This is not a machine-stitched accessory, but one that has been artistically and articulately tacked together with reinforced stitches to give no room for wears-and-tears.
Research has shown that when you are hauling a questionable amount of weight with it, remember that carrying more weight than is necessary on your back can lead to adverse long-term effects.
Appearance: Let us talk about good looks. This buffalo leather backpack is made from buffalo skin, known for its tough, thick, and high-density properties. The topmost layer of buffalo skin is already known as the most durable and expensive part of buffalo skin, and it is completely full-grain leather.
No extra chemicals were used on this top-notch leather to preserve its natural look and prevent damage to the human skin and body systems. Of course, this backpack comes in a faded, lovely brown color that uniquely defines it.
Crafting: Now, there is a difference between machine-stitched and hand-stitched products; the art, intricacies, and durability of the latter always surpass the former, and with this buffalo backpack, the fact remains so, if not better, even.
It is stitched together by the best craftsmen using superb stitches to ensure it lasts longer and secures all vulnerable places like the strap holds flap overs and zipper areas. Not only that, these stitches add to the bag's unique look.
Capacity: Dimensions are 15.5" H × 14" L × 6" W, and this avails a hold-all capacity that will fit up to a 15 inches MacBook, laptop, A4 size papers, and books, and also have room for some of your accessories. It has 2 side pockets with zipper protection and can hold up to five iPhone 11 pro maxes each.
The bag's main pocket has 2 small pockets on the inner sidewall and an outer front compartment. The leather backpack is complete with 2 back straps and a top handle, giving the choice of carrying to its user.
Limited Stock. Buy the Buffalo Leather Backpack Now!
SKU: AN0BB015H
Dimensions: 15.5 H x 14 L x 6 W Inches
Color: Brown
Condition: New
Weight: 1.3 kg
Capacity: 21.3 L
Brand: Anuent
Style: Backpack | Shoulder | Top Lift
Laptop Compartment: Yes
Inner Pockets: 3
Outer Pockets: 3
Total Compartments: 2
Gender: Unisex
Closure Type: Flap With Buckle Closure
Exterior: Top-Grain Buffalo Leather
Interior: Cotton Canvas
Hardware: Brass
➡ Taking Care of your Leather Products
Leather products are often used in professional settings and require special care to keep them looking pristine.

If you take good care of your leather bag, backpack, or journal, the surface will stay bright for years to come!

● Always ensure that any product is dry before applying cream/moisture lotion onto it by using a soft cloth; this helps prevent stains from occurring when applied wisely.

● To ensure that your leather product lasts for years, never allow it to get wet. If the item gets soaked in water and you want to dry it out again quickly. Place thick microfiber cloths over any exposed surfaces of an absorbent material before allowing gravity to do its work.

➡ Note

The leather products may vary in color and size.

Some are slightly lighter, while others are darker than what is shown on your monitor - this will affect the outcome of a product's shade (due to natural materials).

However, you can be sure each bag or journal has been handmade with care for its unique features!

➡ Custom Duty

We take great pride in shipping all our products as quickly and efficiently as possible.

However, there's a chance that customs may cause delays if you don't provide them with contact information so they can reach out to collect customs duties on your behalf, which is why we must have this number!

Please let us know what phone number works best for International Shipping purposes at any time during checkout or after placing an order.

Also, email us if any questions arise about Customs-related matters.
I want to bring the bag ,I don't like him at all
This rucksack is perfect for men who want a stylish and sophisticated bag to take with them on their adventures. The brown buffalo leather is stunning and will age beautifully with time. The rucksack is also extremely well-made, with robust stitching and solid hardware. It's clear that a lot of thought has gone into the design of this bag, and I think it's a fantastic option for anyone looking for a high-quality rucksack.
I was in need of a new rucksack and came across this one online. It looked perfect for what I needed and was a great price, so I decided to give it a try. I'm so glad I did! This rucksack is great! It's made of buffalo leather and is very well-made. It's the perfect size for carrying all my things, and I love the way it looks.
This buffalo leather backpack is fantastic! The leather is super soft and made with great quality materials that make it durable enough to use every day while still looking fabulous!
The genuine leather backpack is affordable, making it a great choice for people on a budget. It has many features that business owners love, such as a zip pocket and multiple pockets. I use a cheap leather conditioner to keep the bag as new. The leather odor is not strong, with is a big plus.