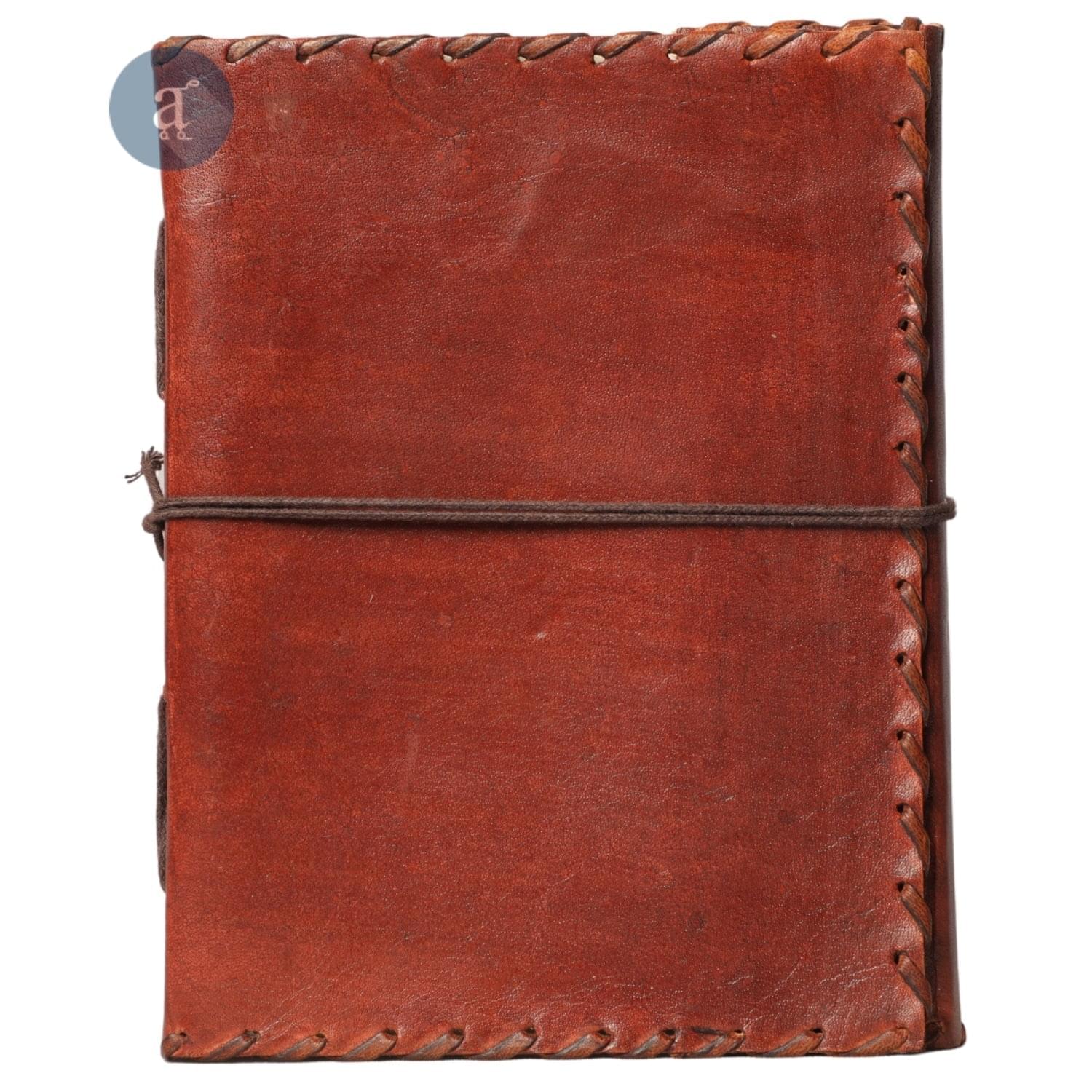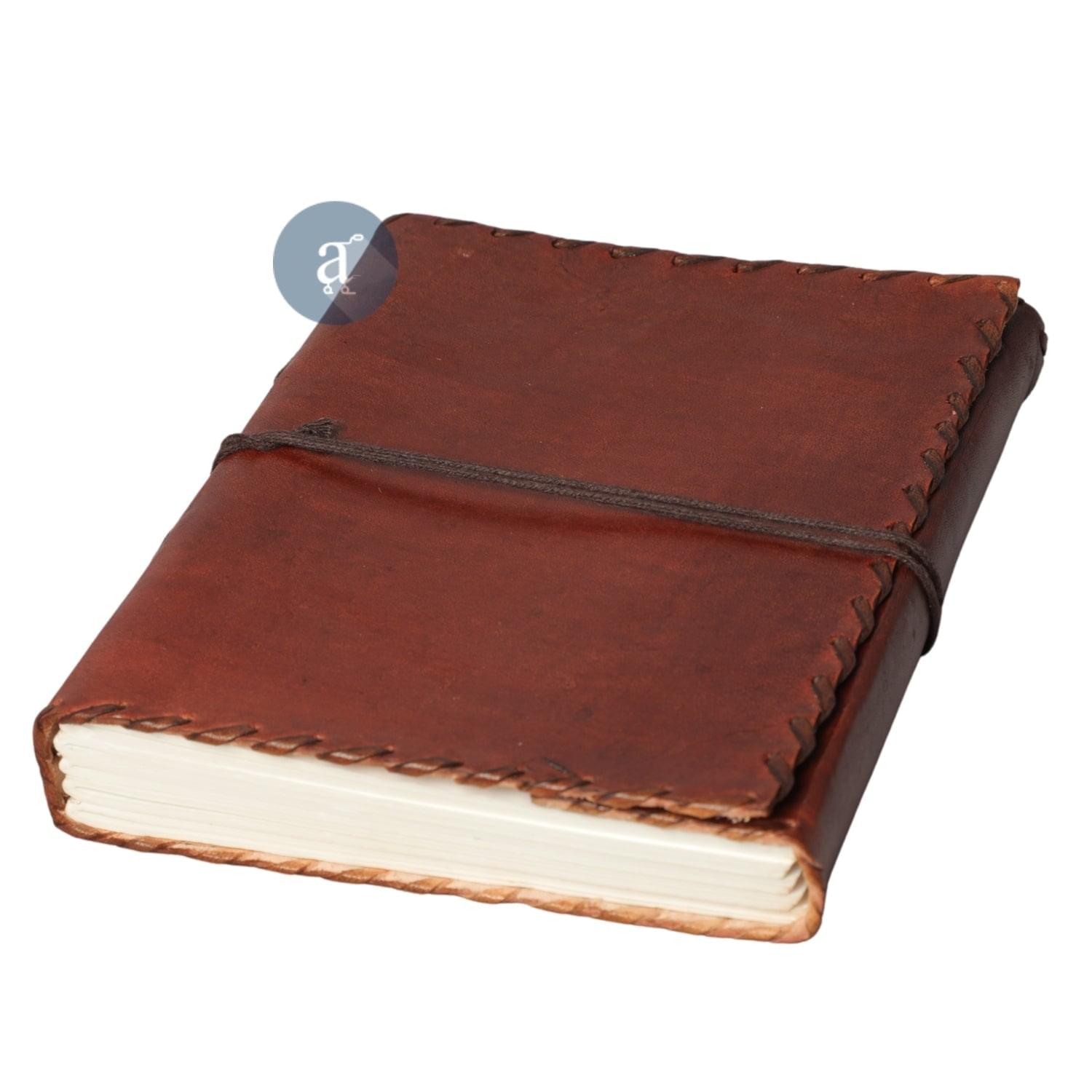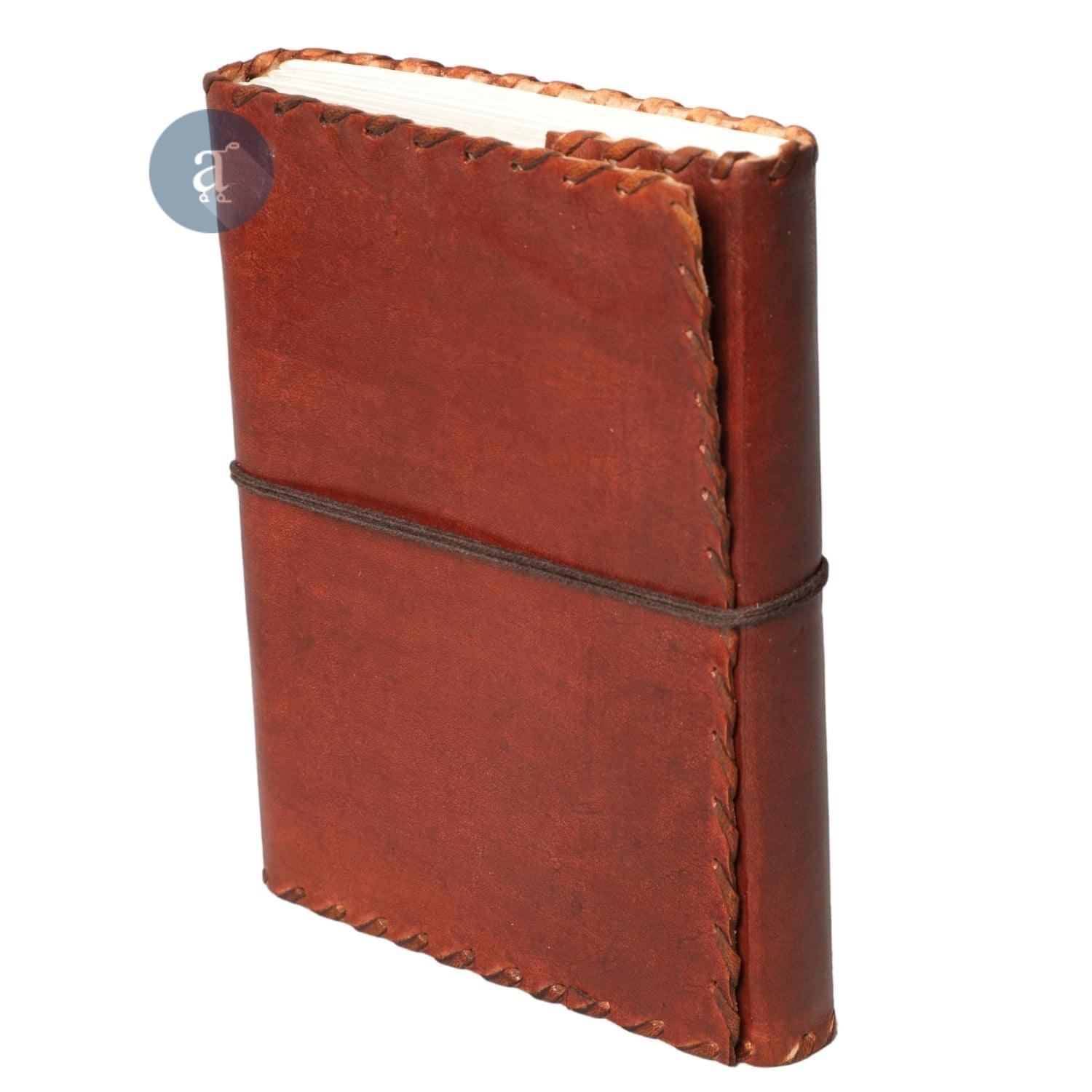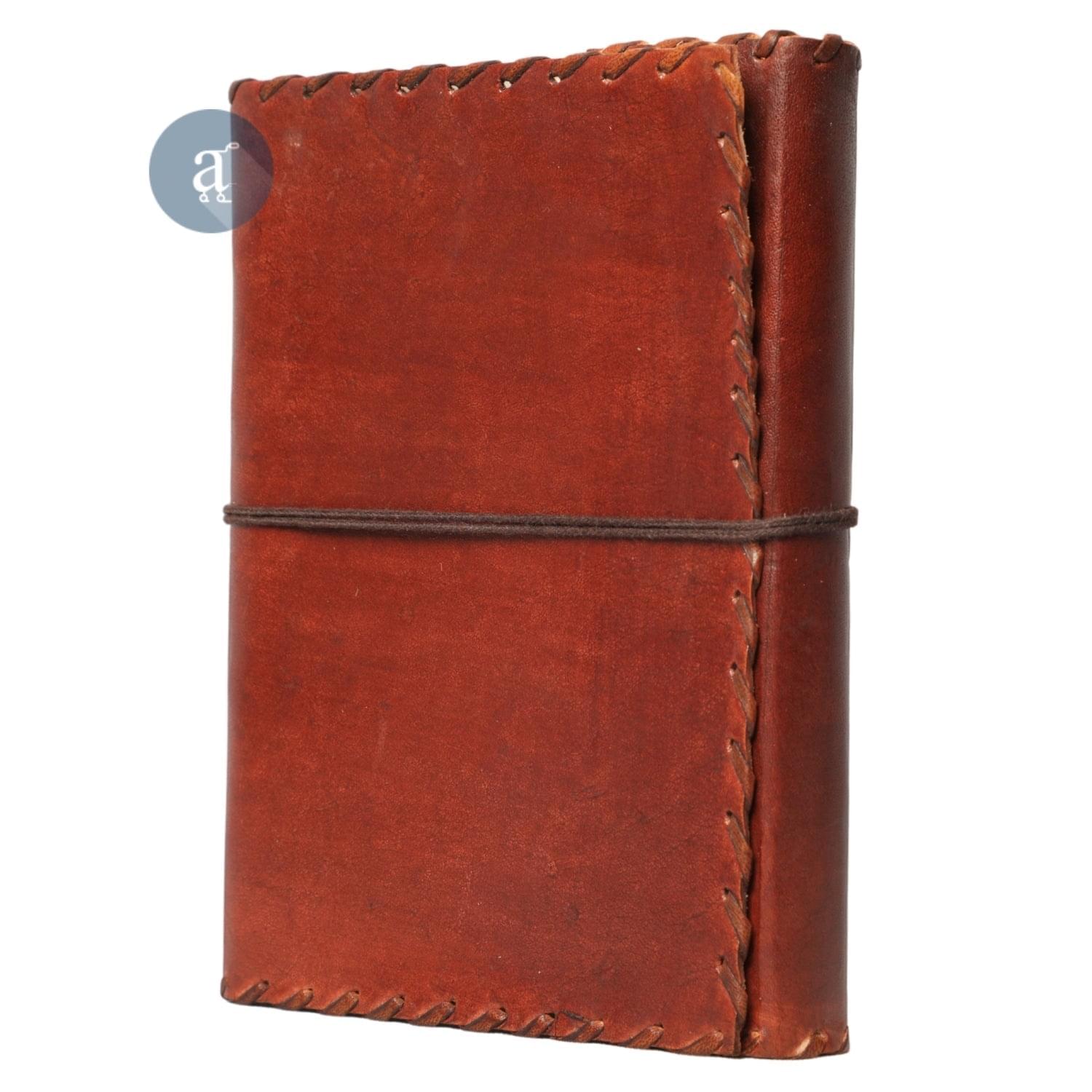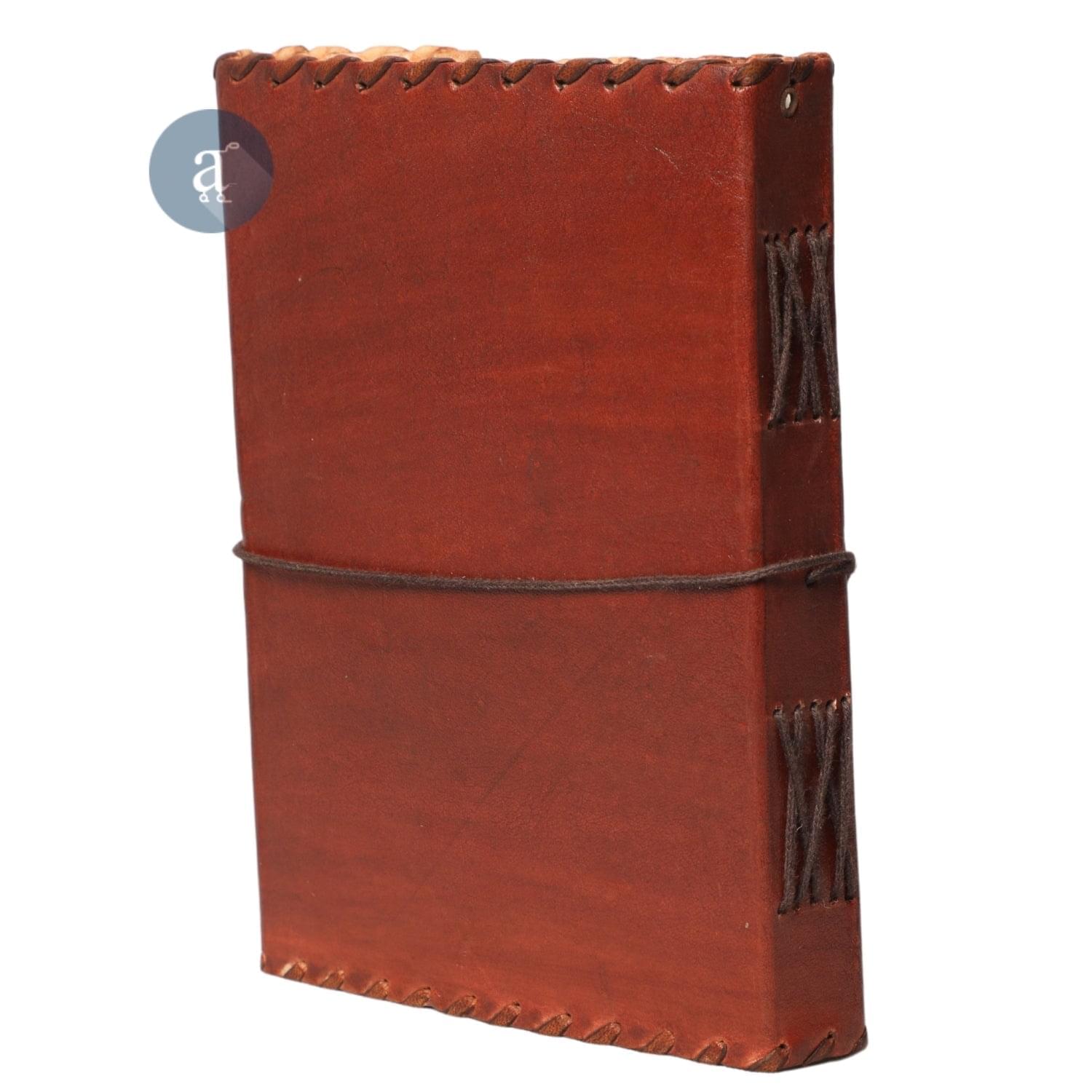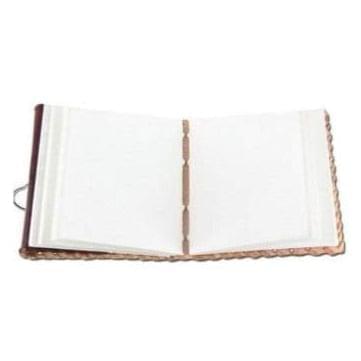 Sale price
$39.99
Regular price
$29.99
Estimated Delivery:Oct 04 - Oct 08

Fast Shipping: In USA, UK and Canada.

DESCRIPTION
SPECS
DETAILS
MATERIALS
CARING
Leather Bound Journal Description
This unique leather-bound journal from Anuent is the perfect companion for those who love to write and draw. Collect your important memories in this beautiful piece of art.
This soft leather bound journal features a unique leather-bound cover with a unique vintage look and textured sheets without lines.

These special papers prevent any ink from bleeding when you write on it, making writing on it joyful. And also, the pages are made from recycled, acid-free cotton paper, making it the most sustainable leather journal in the market.
At Anuent, we use 100% authentic and genuine leather naturally tanned with special oils to make this leather bound wrap journal. Due to this process, our products vary in color and shade; you will never find two journals exactly the same.
Due to the tanning process, our leather journal gets beautiful and rich, and the earthy scent frees it from the bad leather smells. The genuine brown leather with a distressed finish gets better and better with age and use and will last for years.

Handmade Leather Bound Journal Specification
Dimensions: 

7"(H) * 1" (W) * 5"(L) Inches | 8

"(H) * 1" (W) * 6"(L) Inches

Material: Cowhide leather

Design: Simple design on the front and back cover
Type: Non-Refillable
Lock Type: Wrap around the thread
SKU: AN0PLJ007 | AN0PLJ008
Dimensions: 7 H x 1 W x 5 L Inches | 0.4 Kg and 8 H x 1 W x 6 L Inches | 0.5 Kg
Color: Brown
Condition: New
Weight:
No. of Pages: 200
Brand: Anuent
Design on Front: Simple Plain
Design on Back: Simple Plain
Refillable:
Gender: Unisex
Closure Type: Leather Thread for Wrapping
Exterior: Cowhide Leather
Paper: Cotton
Hardware:
➡ Taking Care of your Leather Products
Leather products are often used in professional settings and require special care to keep them looking pristine.

If you take good care of your leather bag, backpack, or journal, the surface will stay bright for years to come!

● Always ensure that any product is dry before applying cream/moisture lotion onto it by using a soft cloth; this helps prevent stains from occurring when applied wisely.

● To ensure that your leather product lasts for years, never allow it to get wet. If the item gets soaked in water and you want to dry it out again quickly. Place thick microfiber cloths over any exposed surfaces of an absorbent material before allowing gravity to do its work.

➡ Note

The leather products may vary in color and size.

Some are slightly lighter, while others are darker than what is shown on your monitor - this will affect the outcome of a product's shade (due to natural materials).

However, you can be sure each bag or journal has been handmade with care for its unique features!

➡ Custom Duty

We take great pride in shipping all our products as quickly and efficiently as possible.

However, there's a chance that customs may cause delays if you don't provide them with contact information so they can reach out to collect customs duties on your behalf, which is why we must have this number!

Please let us know what phone number works best for International Shipping purposes at any time during checkout or after placing an order.

Also, email us if any questions arise about Customs-related matters.
Absolutely in love with the quality and practicality of this journal!!
Wonderfully sturdy cover with smooth lines that gives it an elegant look. Lots of room to write on inside- perfect for keeping my memories in order, or just jotting down notes quickly when inspiration strikes! Also makes a lovely journal for writing letters :) Thanks