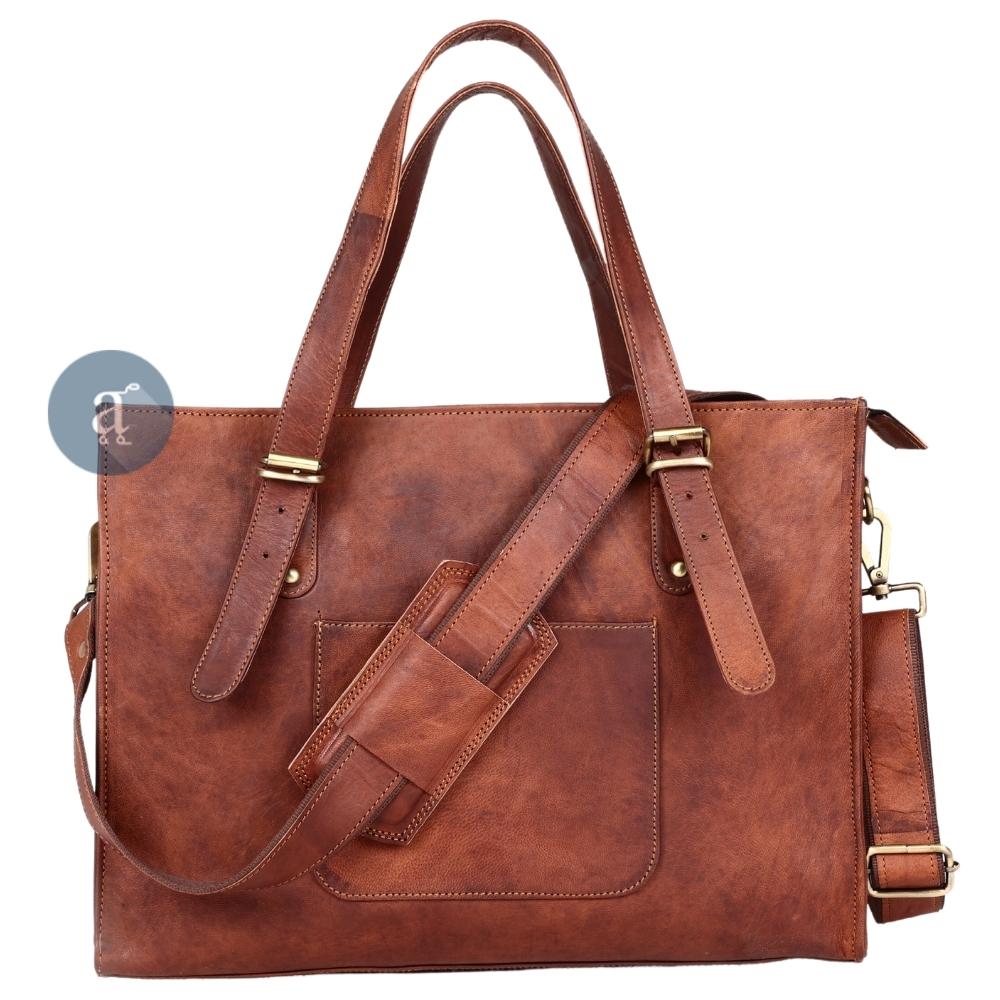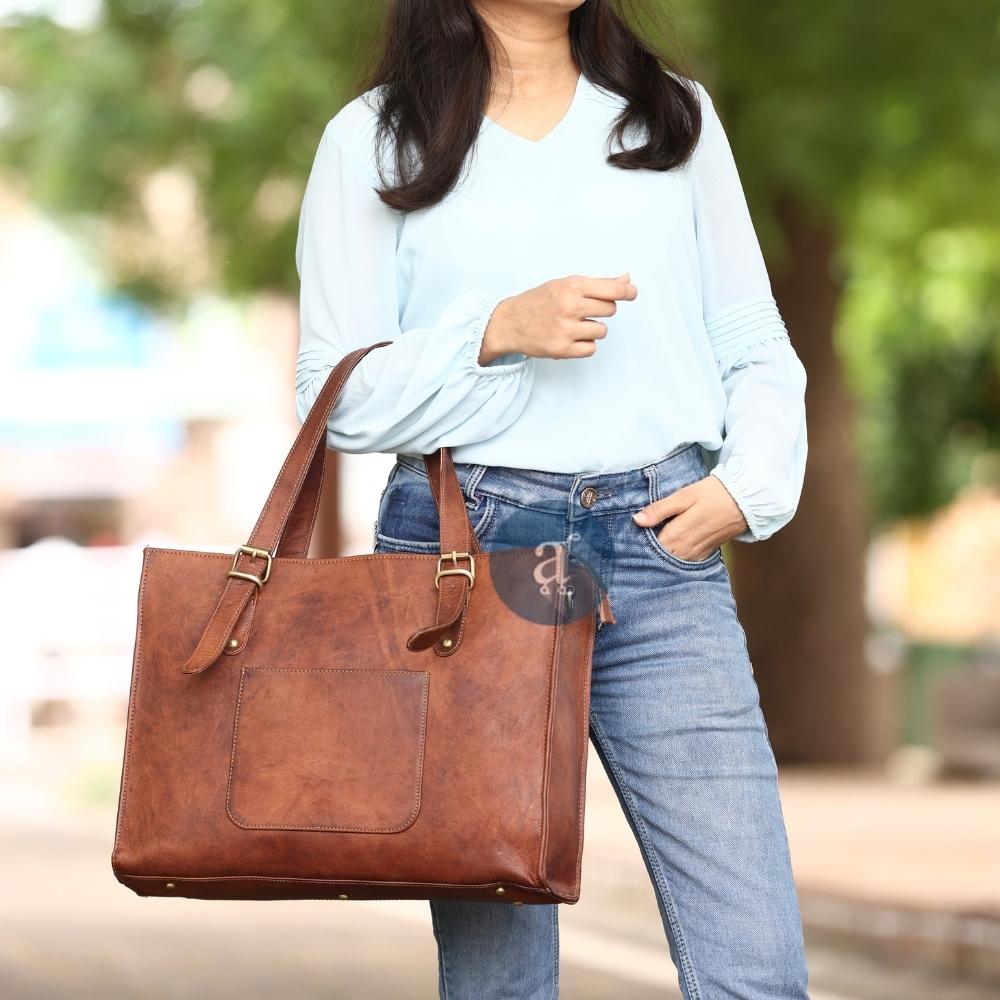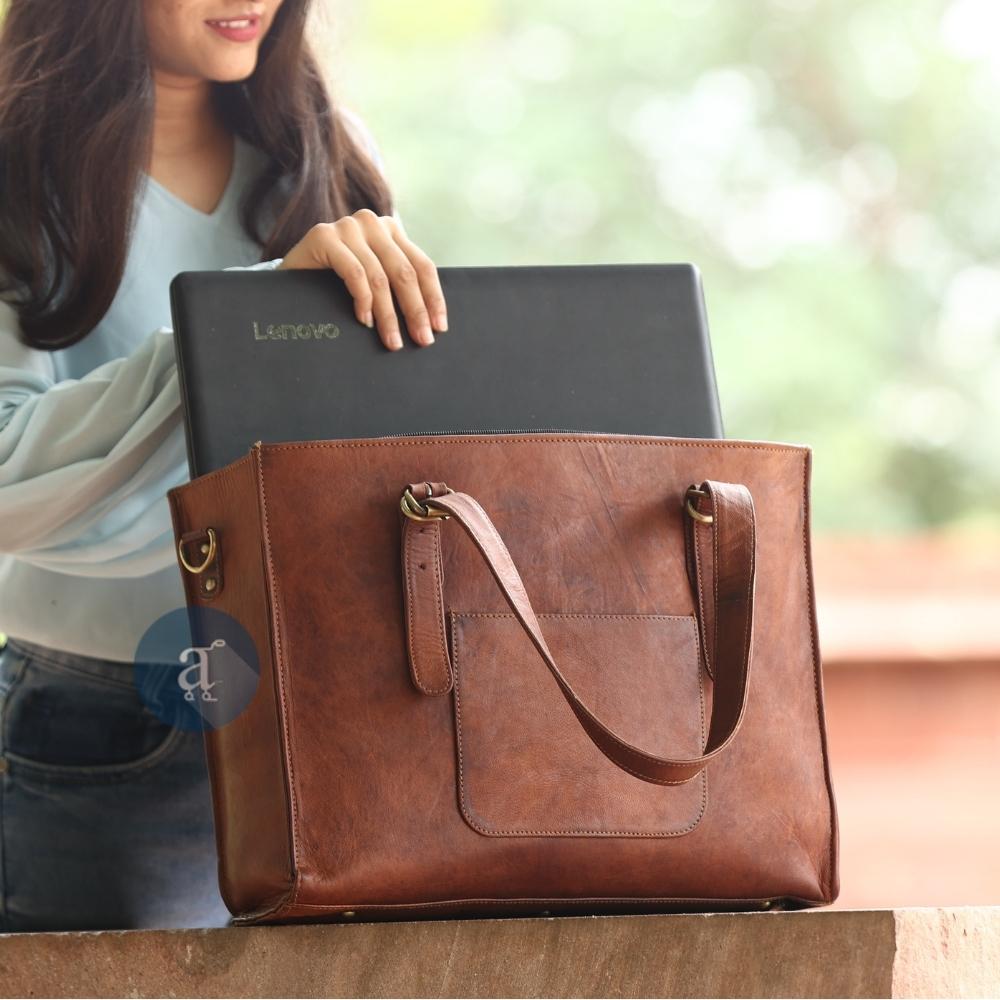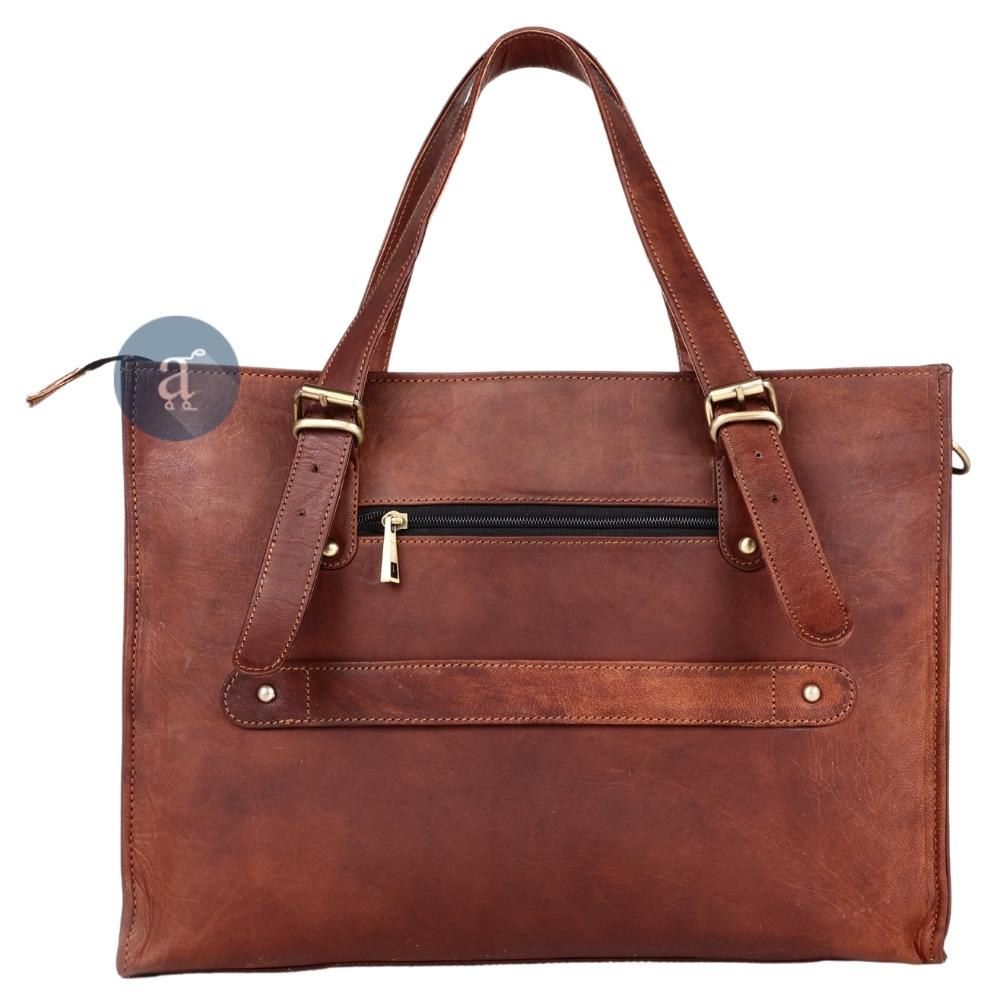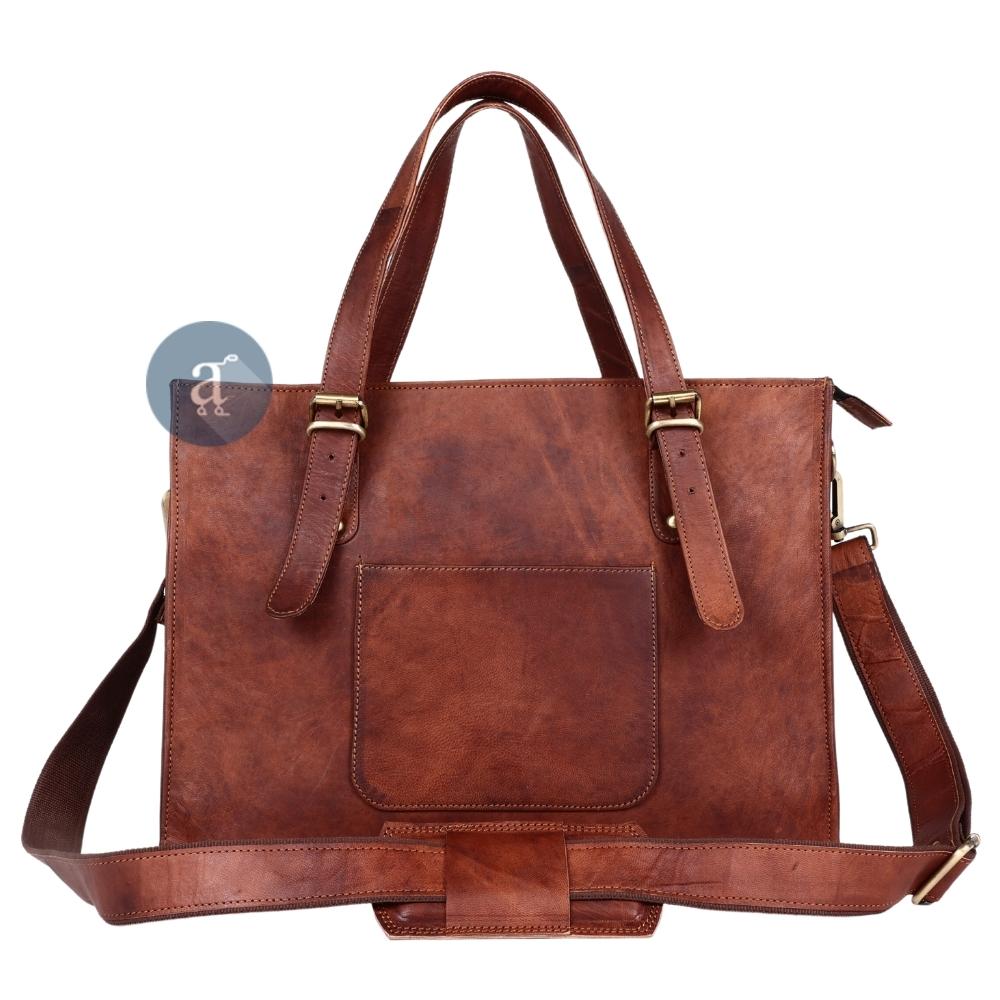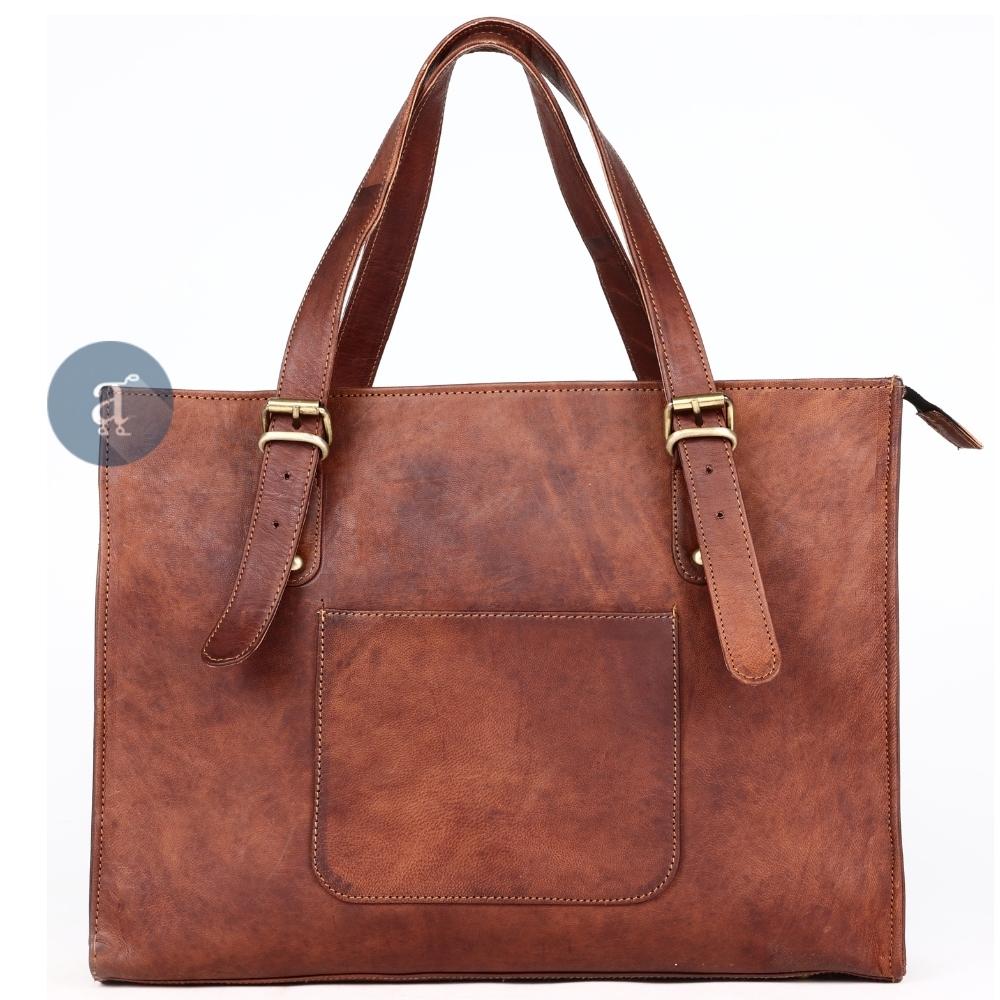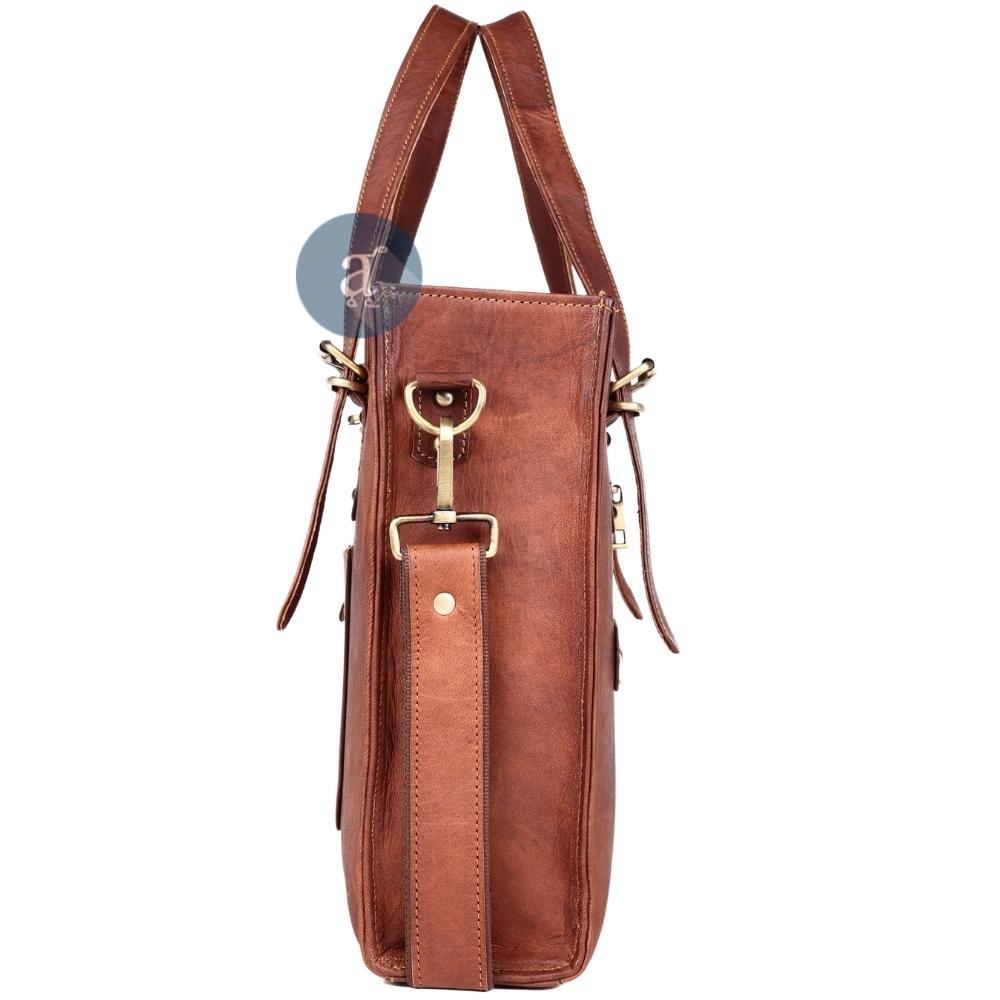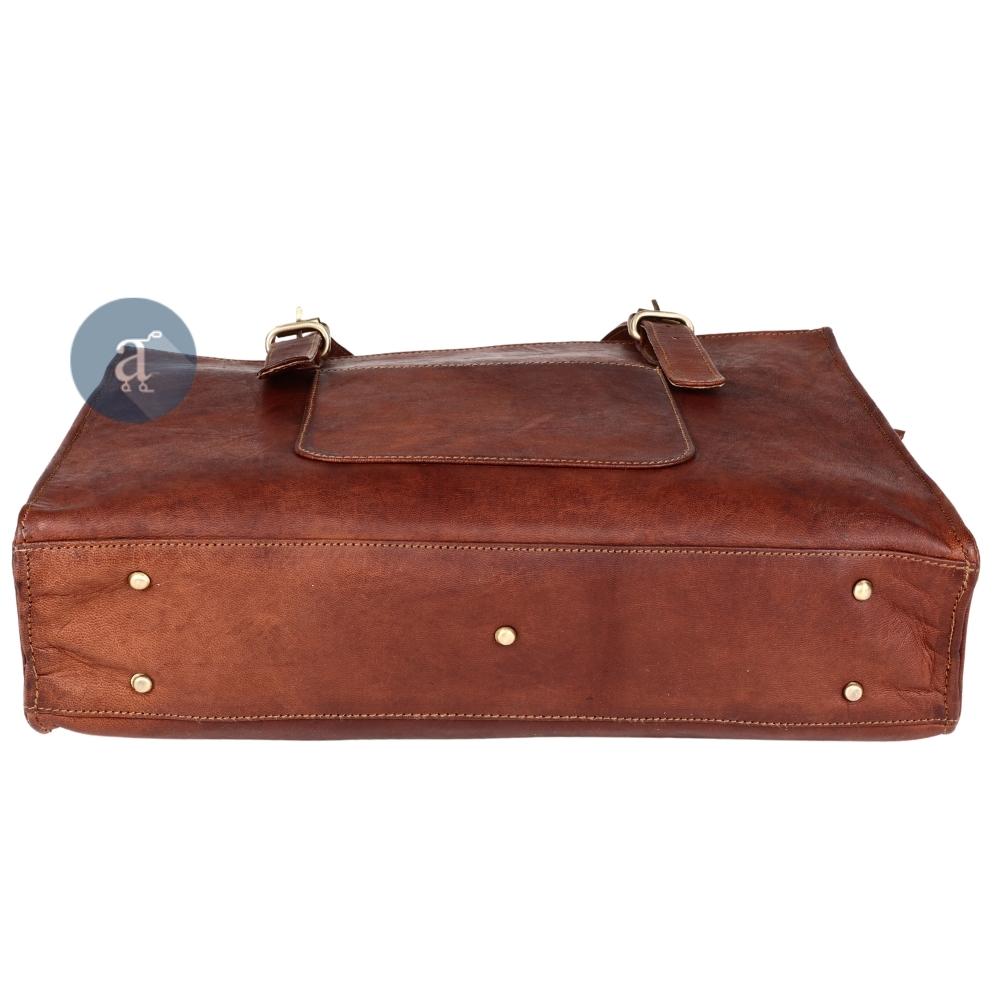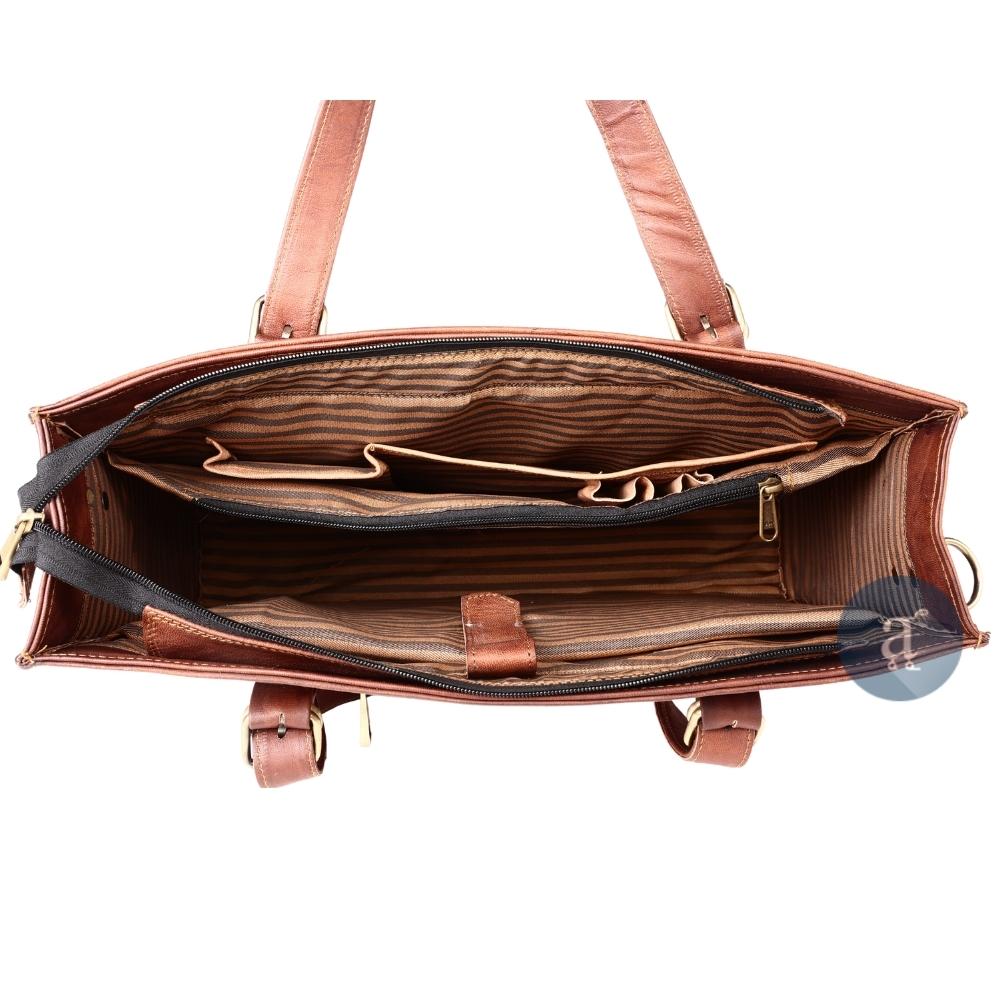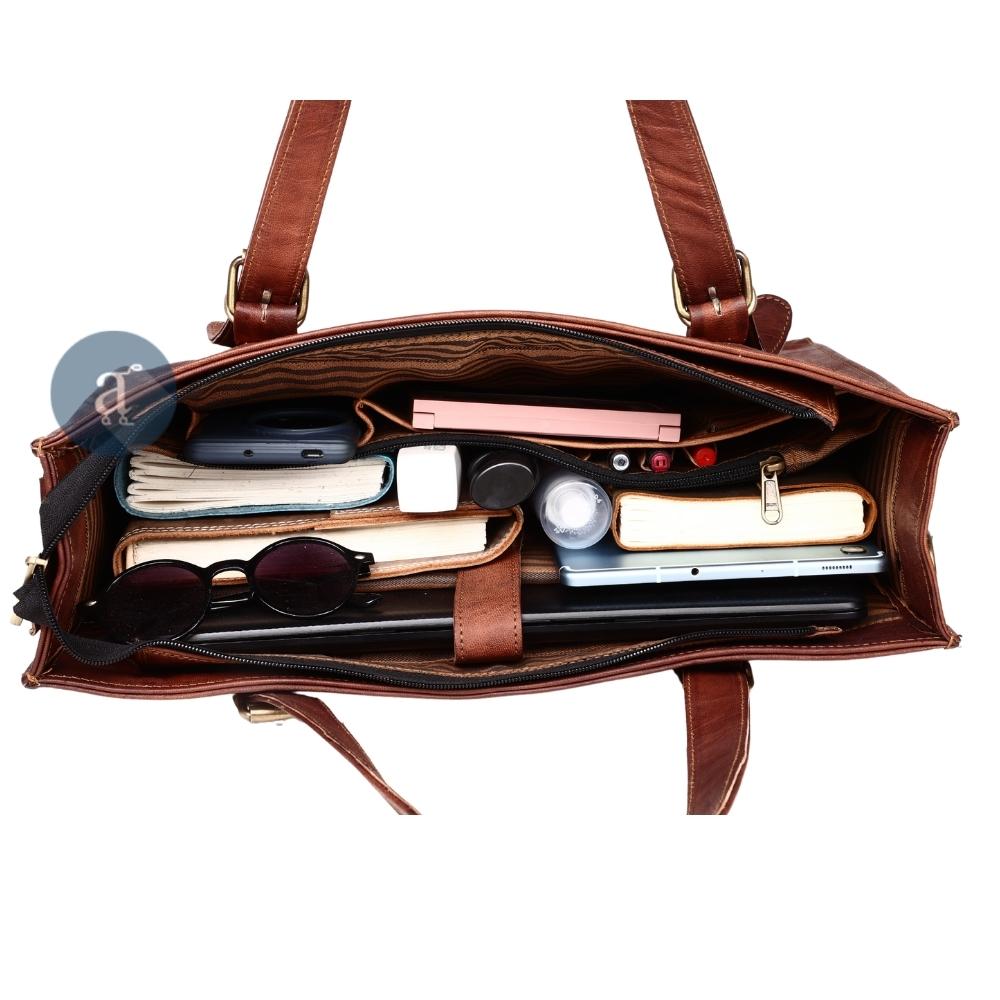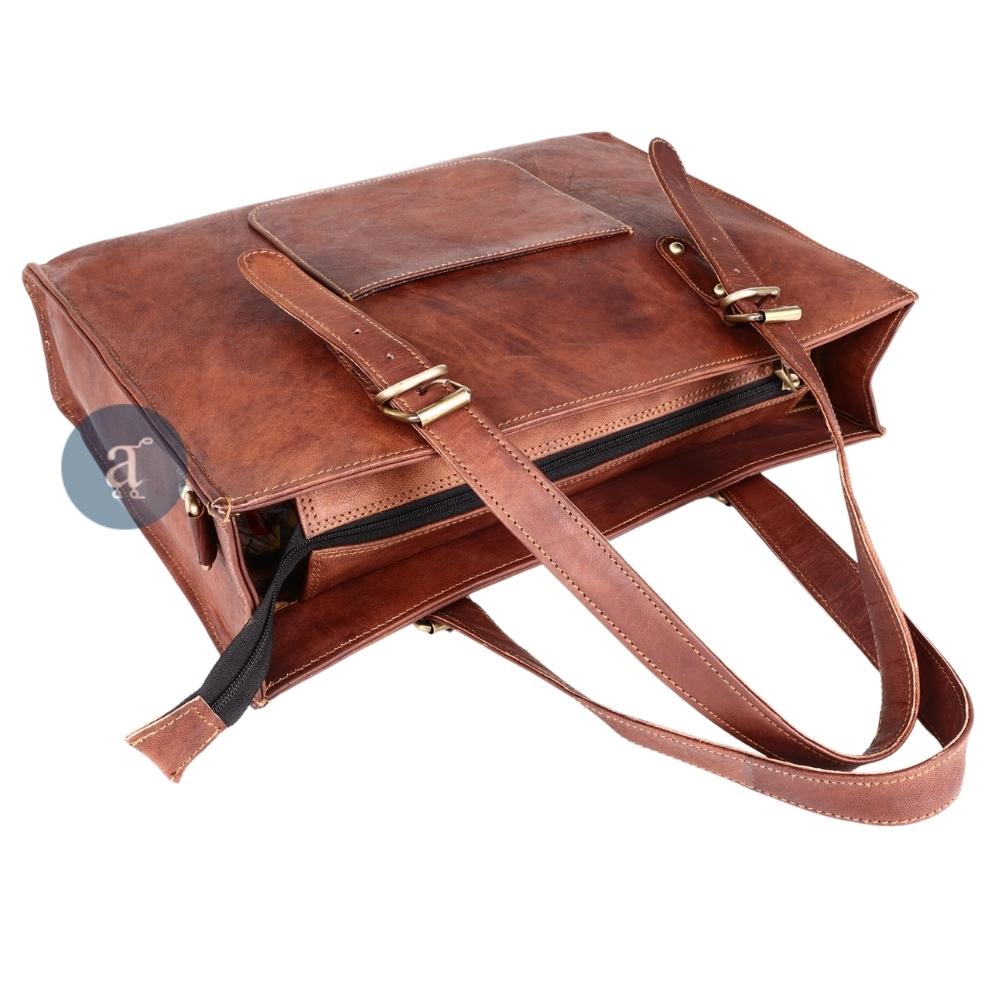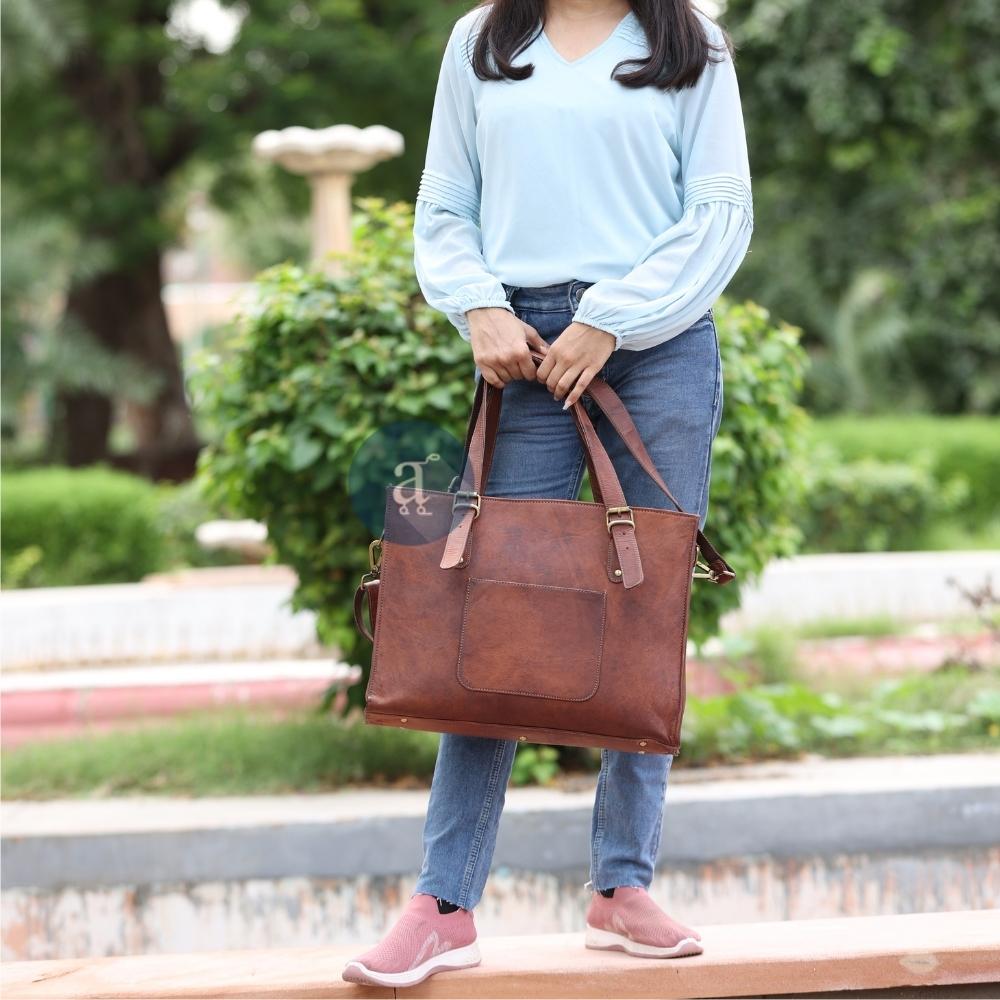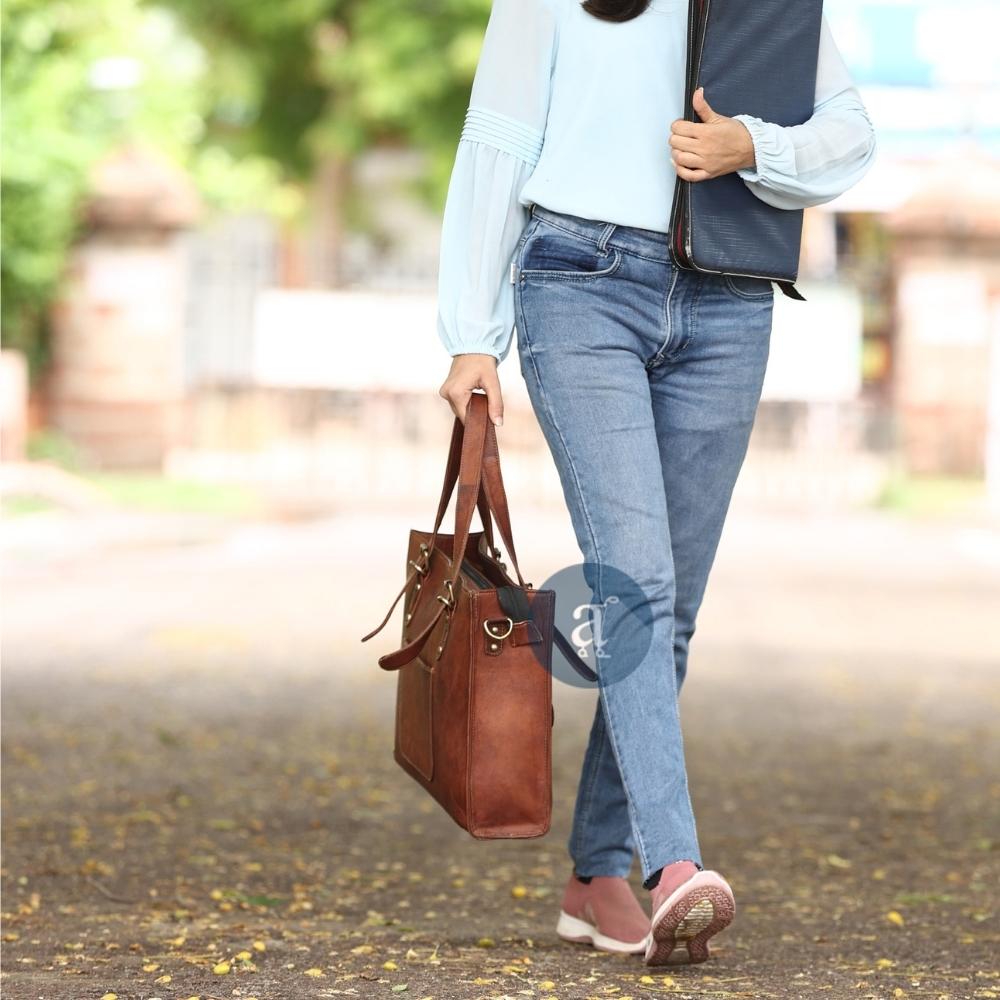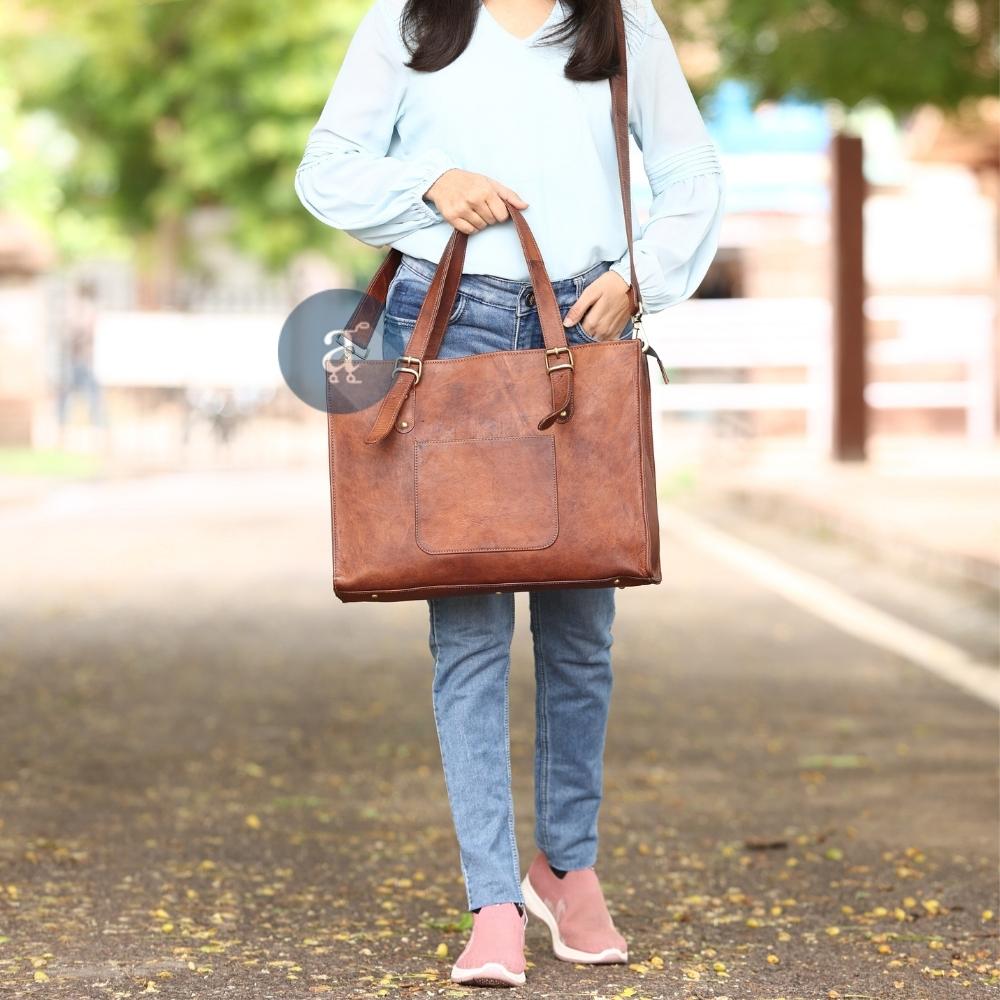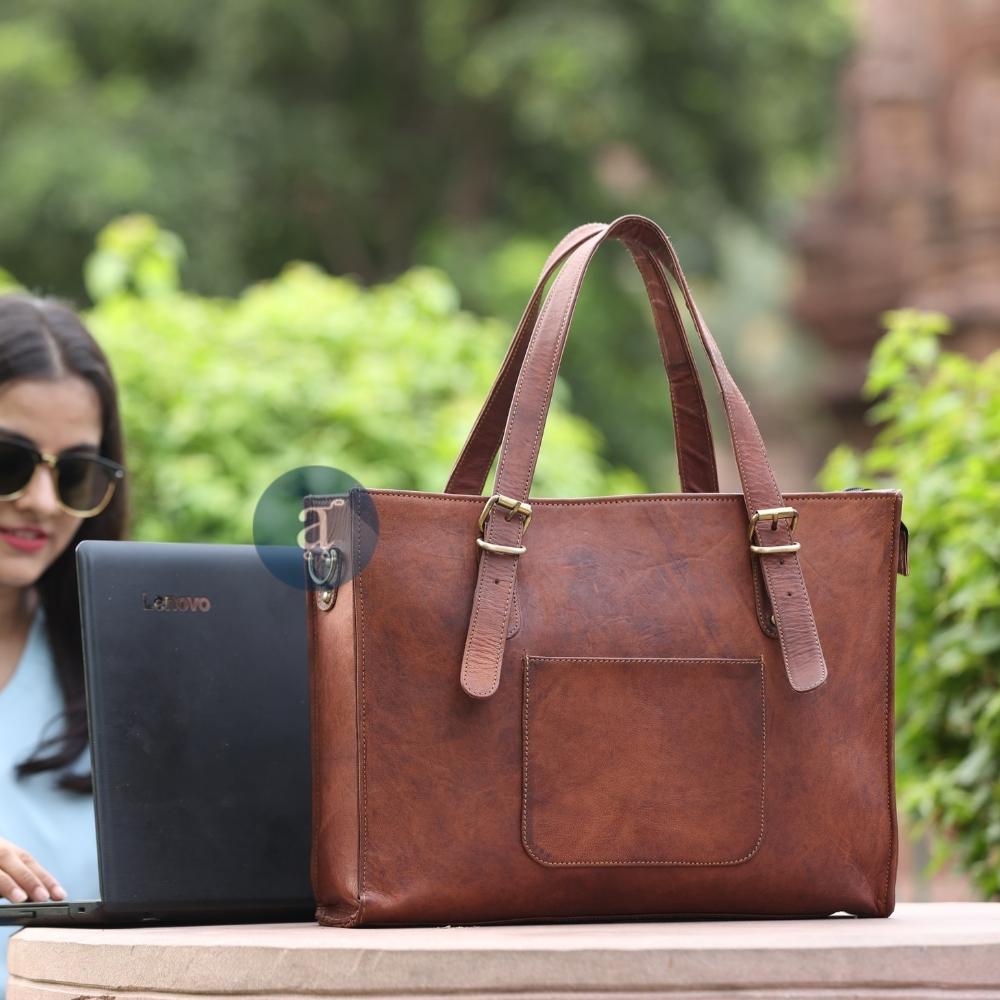 Sale price
$104.99
Regular price
$119.00
Estimated Delivery:Oct 04 - Oct 08

Free Shipping: In USA, UK and Canada.

DESCRIPTION
SPECS
FEATURES
MATERIALS
CARING
Leather Laptop Tote Bag Description
The laptop has become an extension of our persona in today's digital era. Whether you're a career-driven professional, a freelance creator, or a stylish student, your tech-savvy self deserves a tote that's both chic and functional.
Enter the Anuent Leather Laptop Tote Bag, where innovation meets impeccable design, perfectly tailored for today's dynamic woman.
Sophisticated Size and Design:
Crafted with a size of 16 inches, this laptop tote is not just any bag. It seamlessly blends utility and elegance.
Its sleek exterior is sure to turn heads, but the smartly designed interiors make it a true winner.
Durable and Stylish Materials:
Made from genuine goat leather, its rich and luxurious exterior radiates class. This material is renowned for its longevity and grace, promising to be your loyal companion through countless workdays and leisurely coffee breaks.
The soft cotton canvas on the inside gently cradles your essentials, adding an extra layer of protection.
Masterfully Crafted Interiors:
Let's delve inside, shall we? The main compartment is tailored to snugly fit a Macbook up to 15 inches, ensuring your tech buddy remains safe and sound.
Accompanying this are two additional compartments that offer space for notebooks, gadgets, and those little personal touches. With designated spots in the form of a pen holder and cardholder, staying organized has never been this stylish.
For those tiny treasures - think earphones, chargers, or perhaps a cherished pendant - the tote boasts a zipper pocket and a nifty small pocket, ensuring everything has its special place.
Function Meets Fashion on the Exterior:
The bag's outer design has been given just as much thought. A quaint front pocket stands ready for easy access, perfect for those items you frequently reach for.
Meanwhile, a zipper pocket graces the back, providing that extra secure space when you're on the move.
Attention to Detail:
What's truly spectacular about the Anuent Leather Laptop Tote Bag are the intricate details. From the sturdy top handles that make it a breeze to carry to the long, adjustable strap padded for comfort – every element has been crafted with the user in mind.
Whether you're swinging it on your shoulder or holding it elegantly by your side, comfort meets style at every angle.
Water resistance ensures that unexpected showers or accidental spills won't dampen your day or your laptop's spirits. The pure goat leather is refreshingly free of the typical leather odor, leaving only premium leather's rich, inviting scent.
Complementing the leather's grandeur is the high-quality brass hardware, each piece shining with the promise of enduring elegance.
Your Next Style Statement Awaits:
In a world inundated with choices, stand out with a blend of style, functionality, and unmatched quality. Elevate every ensemble and make a statement at every boardroom or café you walk into.
Why wait? Dive into the realm of sophistication and utility. Grab your Anuent Leather Laptop Tote Bag today and redefine what it means to be tech-savvy and stylish.
Leather Laptop Tote Bag Details
Dimensions: 16 L x 12 H x 5 W Inches
Type: Tote | Laptop
For: Women
Outer Material: Goat Leather
Inner Material: Cotton Canvas
Hardware Material: Brass
Weight: 1.3 Kg

Inner Pockets
1 Main Compartment that can fit up to 15 Inch Laptop

2 Other Compartments
Pen Holder and Card Holder
1 Zipper Pocket and 1 Small Pocket for Other Accessories
Outer Pockets
1 Small front pocket
1 Zipper pocket on the back
Other Details
Top Handles for Carrying
Long Adjustable Padded and Removal Strap
Water-resistant
No bad leather odor

Buy this Leather Laptop Tote Bag today!
SKU: AN0LLT016
Dimensions: 16 L x 12 H x 5 W Inches
Color: Brown
Condition: New
Weight: 1.3 kg
Capacity:
Brand: Anuent
Style: Tote | Handbag
Laptop Compartment: Yes
Inner Pockets: 2
Outer Pockets: 2
Total Compartments: 3
Gender: Women
Closure Type: Zipper Closure
Exterior: Goat Leather
Interior: Cotton Canvas
Hardware: Brass
➡ Taking Care of your Leather Products
Leather products are often used in professional settings and require special care to keep them looking pristine.

If you take good care of your leather bag, backpack, or journal, the surface will stay bright for years to come!

● Always ensure that any product is dry before applying cream/moisture lotion onto it by using a soft cloth; this helps prevent stains from occurring when applied wisely.

● To ensure that your leather product lasts for years, never allow it to get wet. If the item gets soaked in water and you want to dry it out again quickly. Place thick microfiber cloths over any exposed surfaces of an absorbent material before allowing gravity to do its work.

➡ Note

The leather products may vary in color and size.

Some are slightly lighter, while others are darker than what is shown on your monitor - this will affect the outcome of a product's shade (due to natural materials).

However, you can be sure each bag or journal has been handmade with care for its unique features!

➡ Custom Duty

We take great pride in shipping all our products as quickly and efficiently as possible.

However, there's a chance that customs may cause delays if you don't provide them with contact information so they can reach out to collect customs duties on your behalf, which is why we must have this number!

Please let us know what phone number works best for International Shipping purposes at any time during checkout or after placing an order.

Also, email us if any questions arise about Customs-related matters.