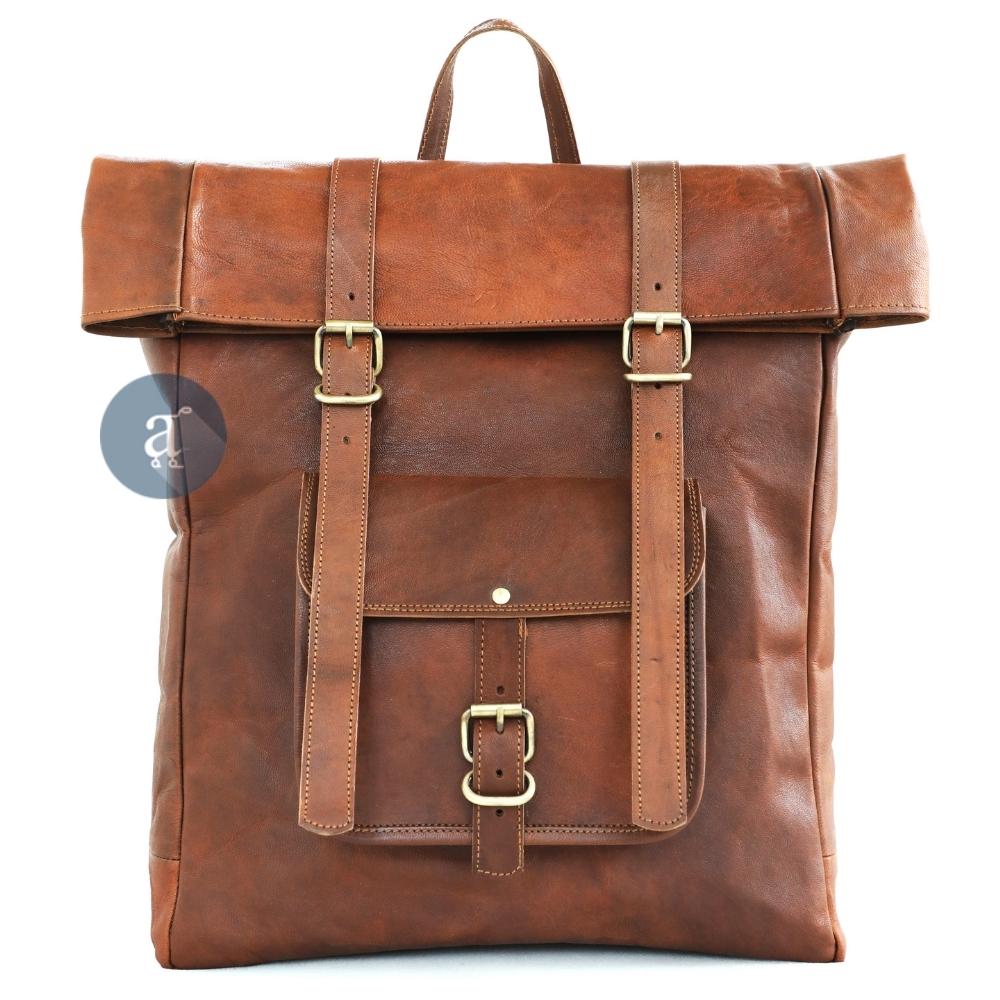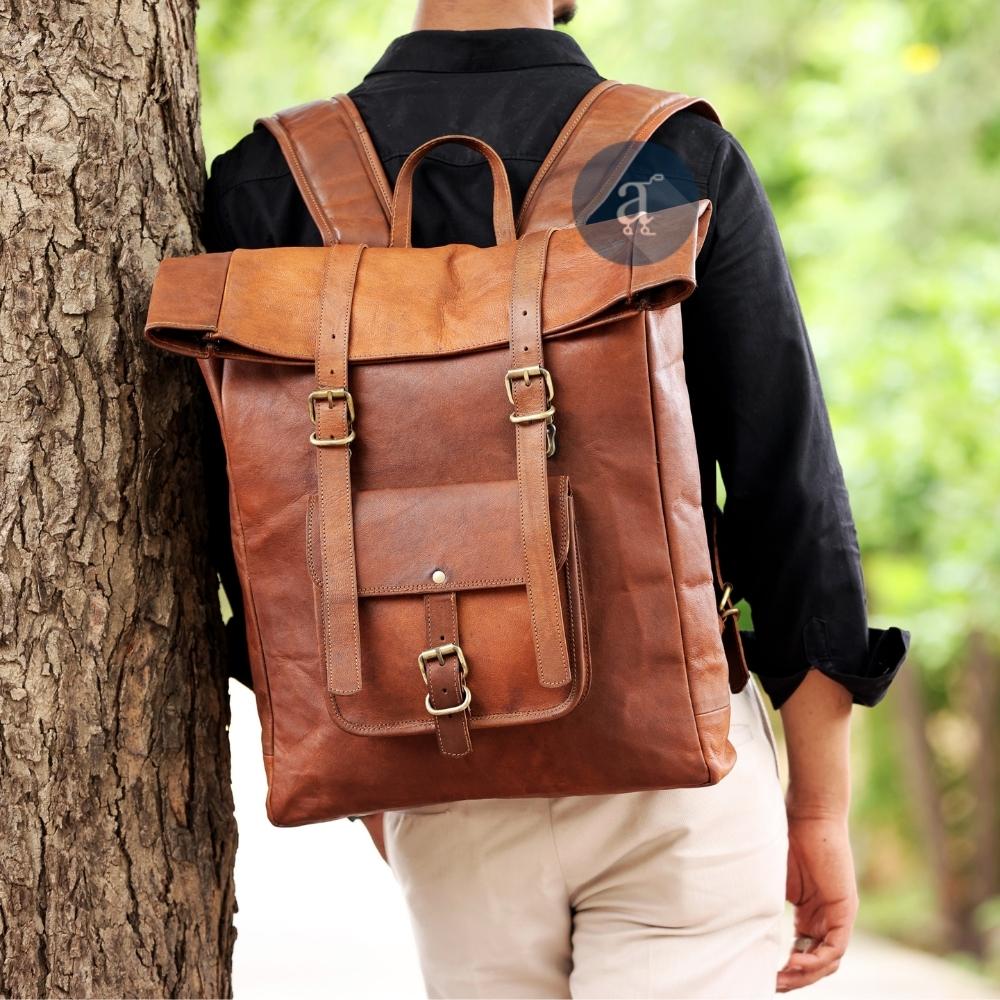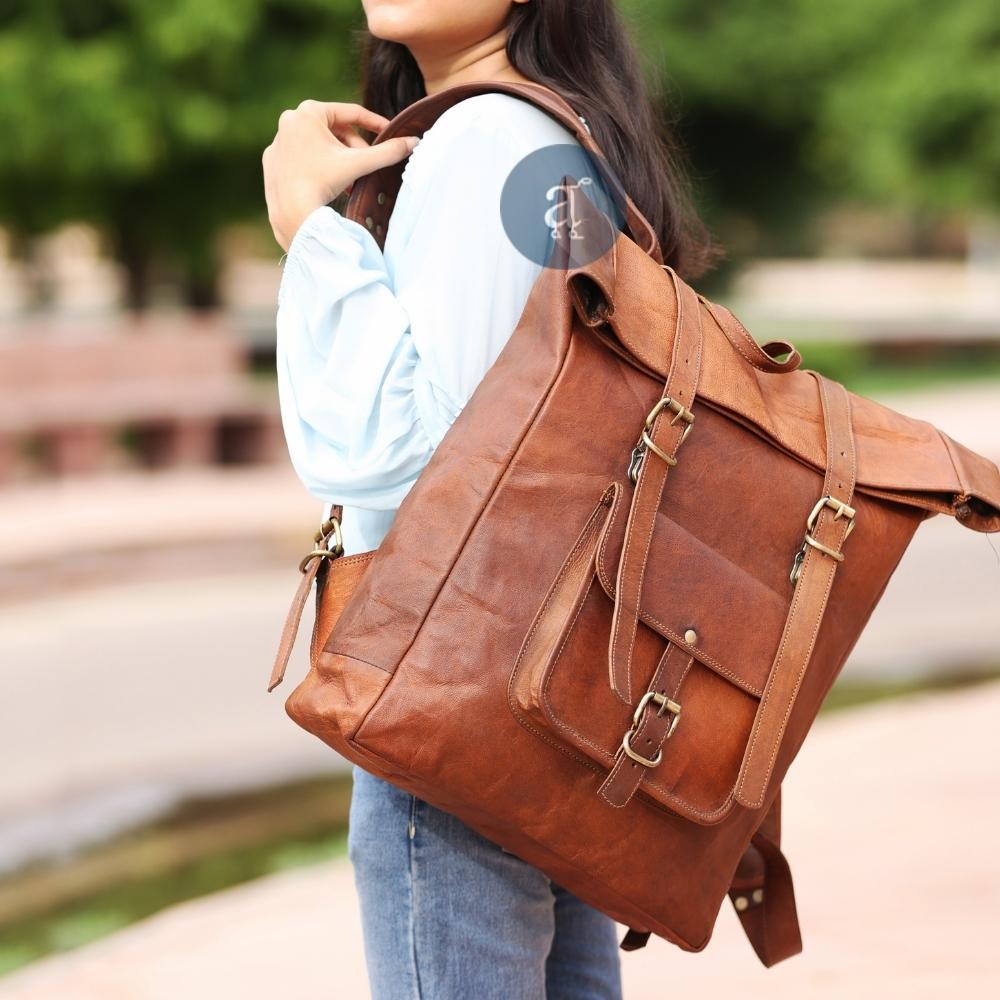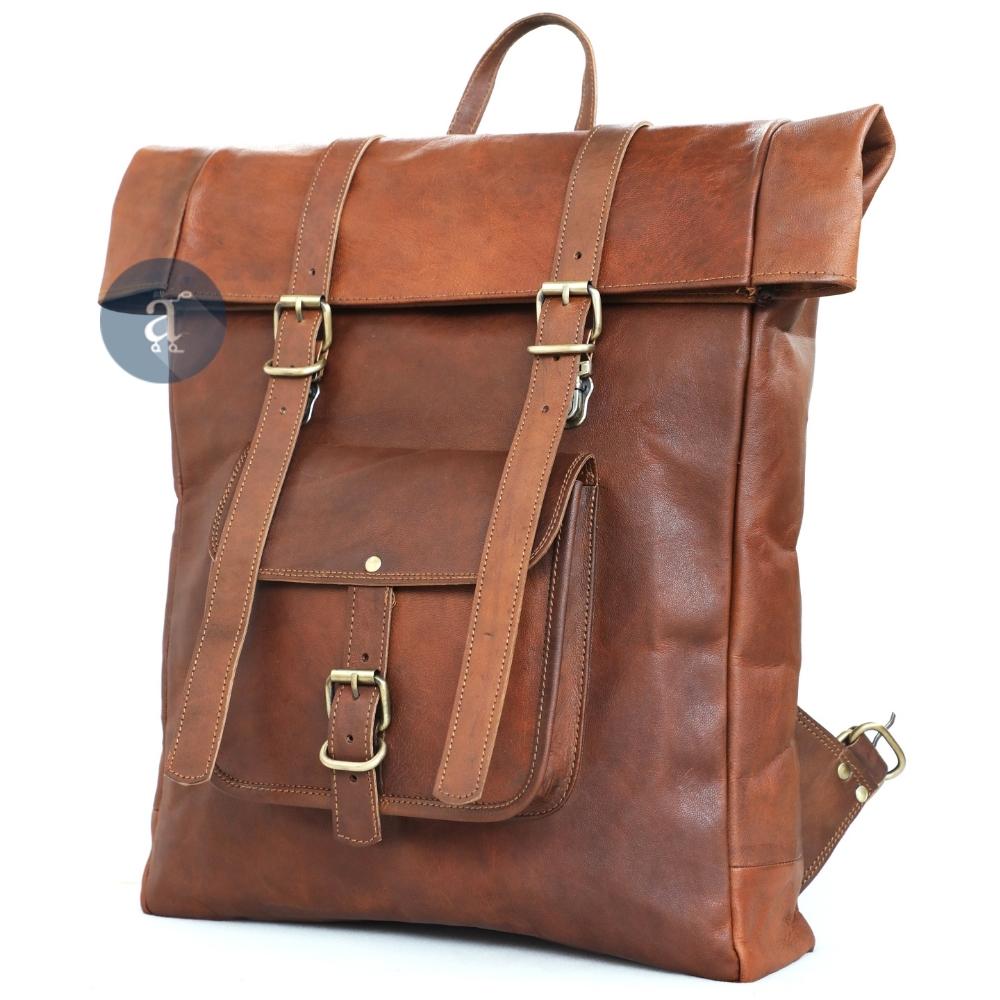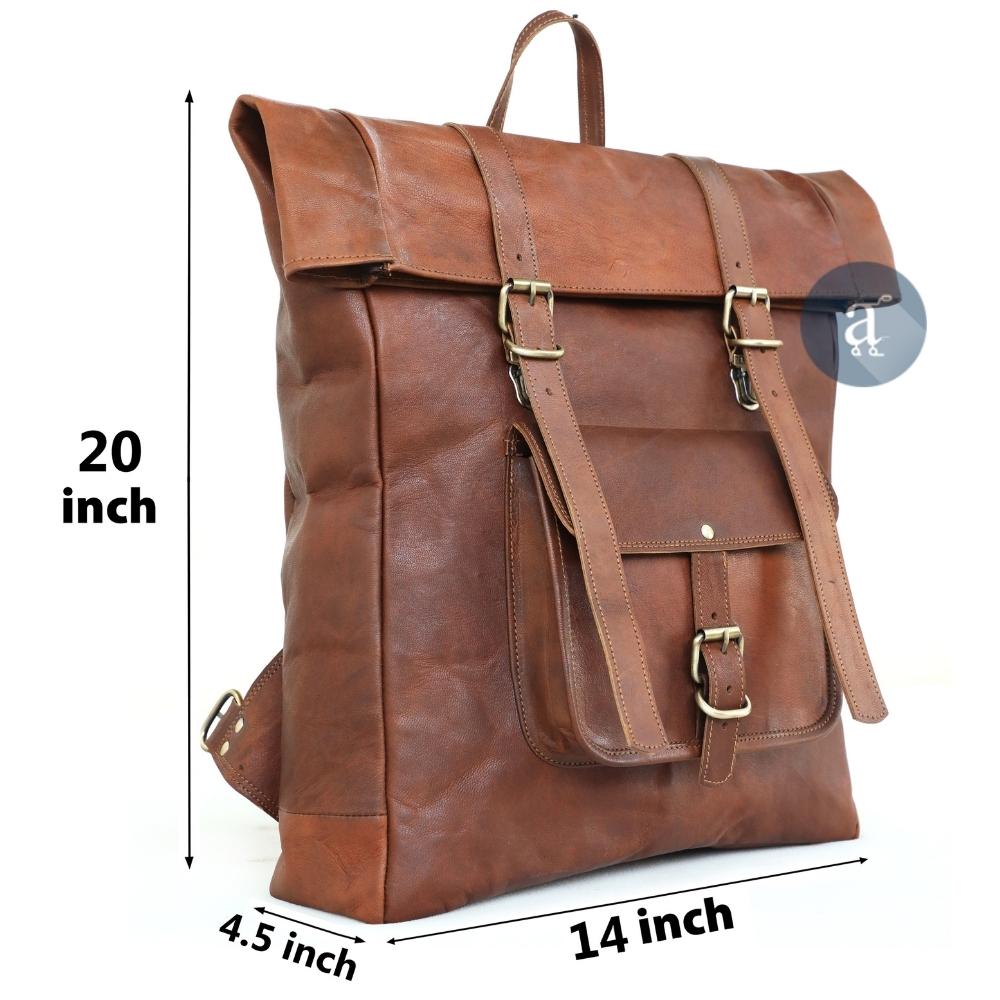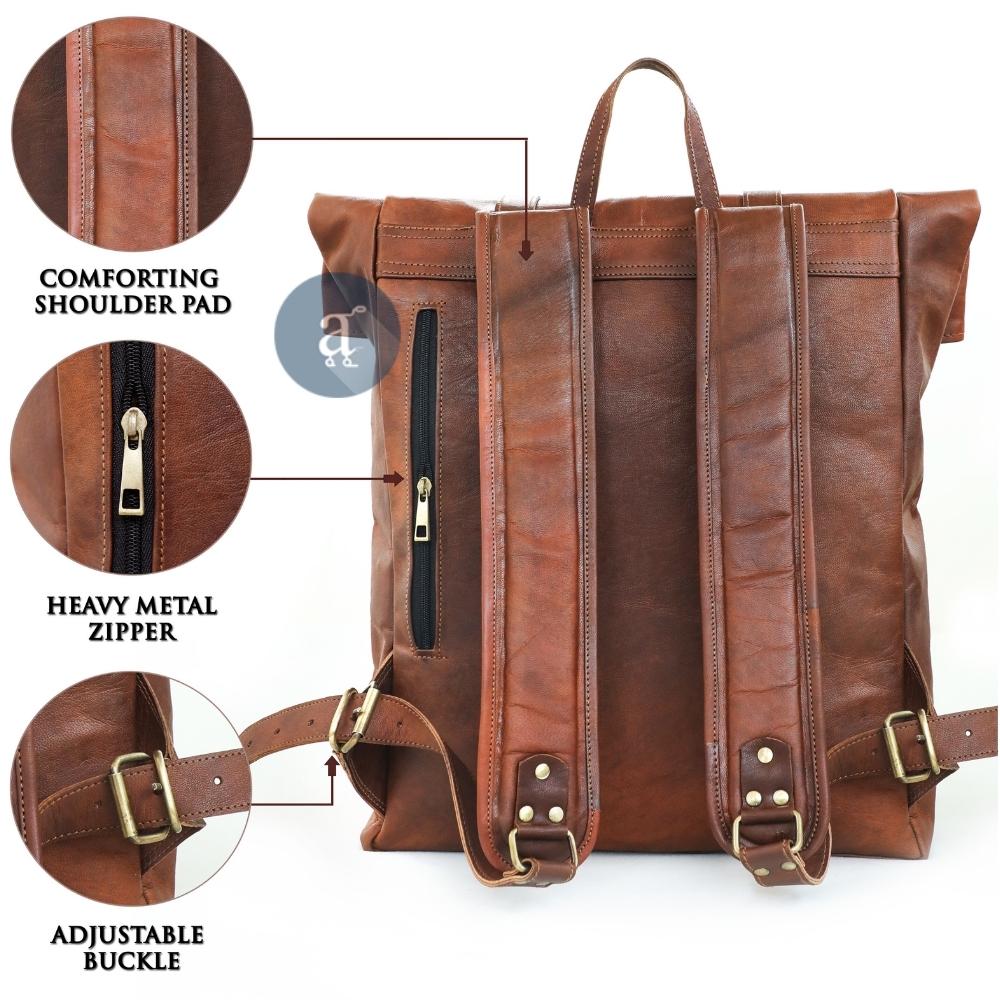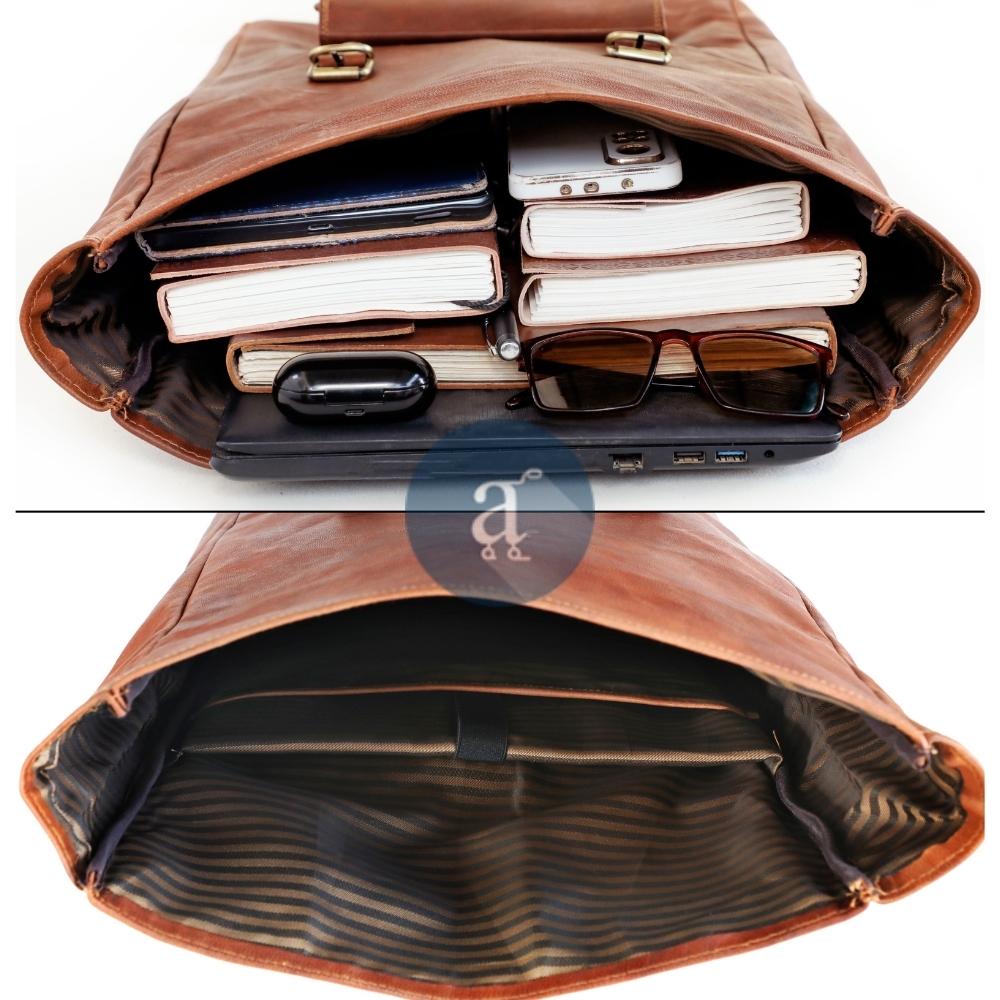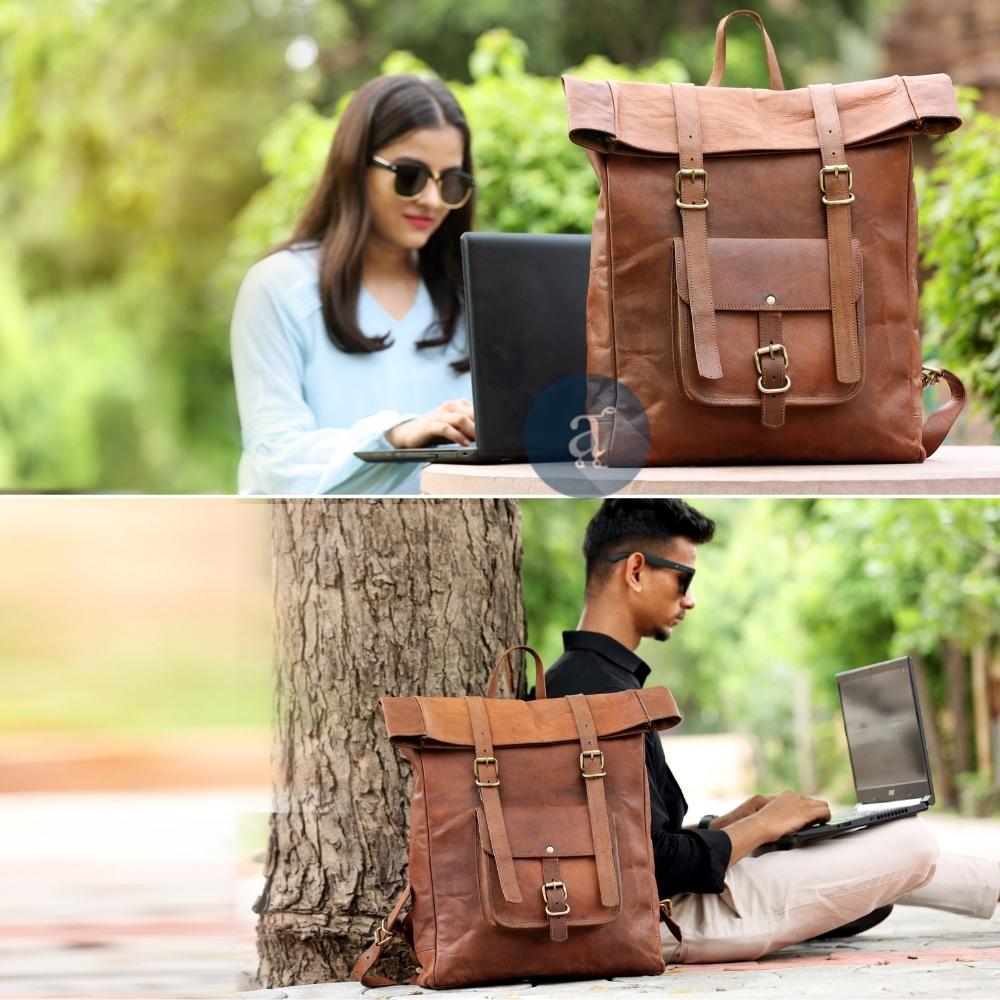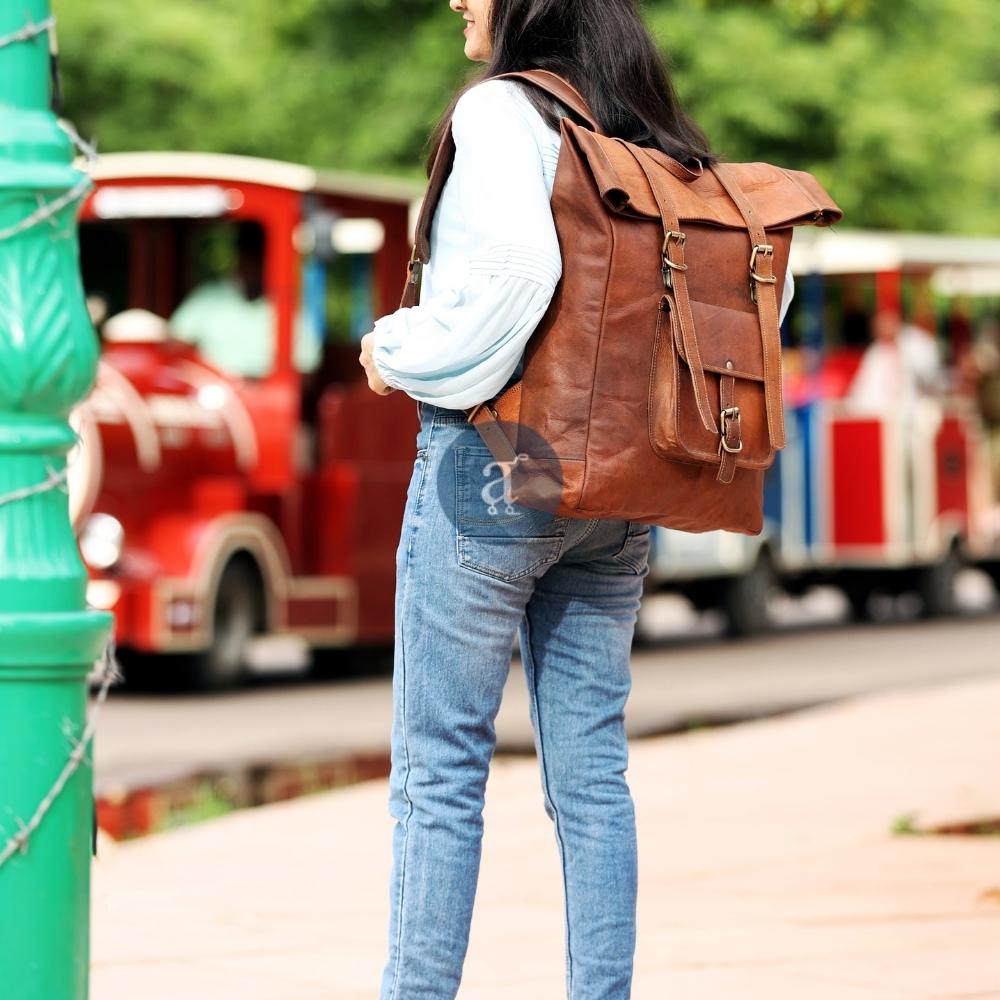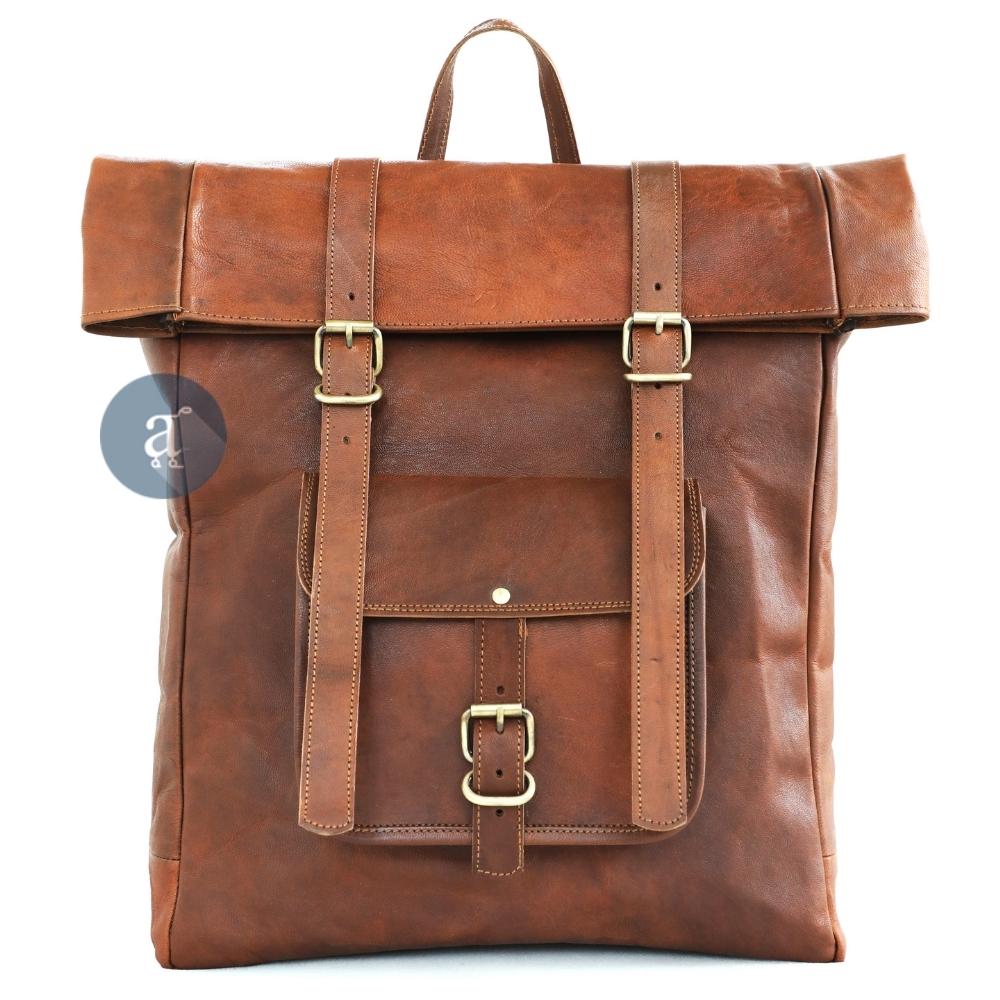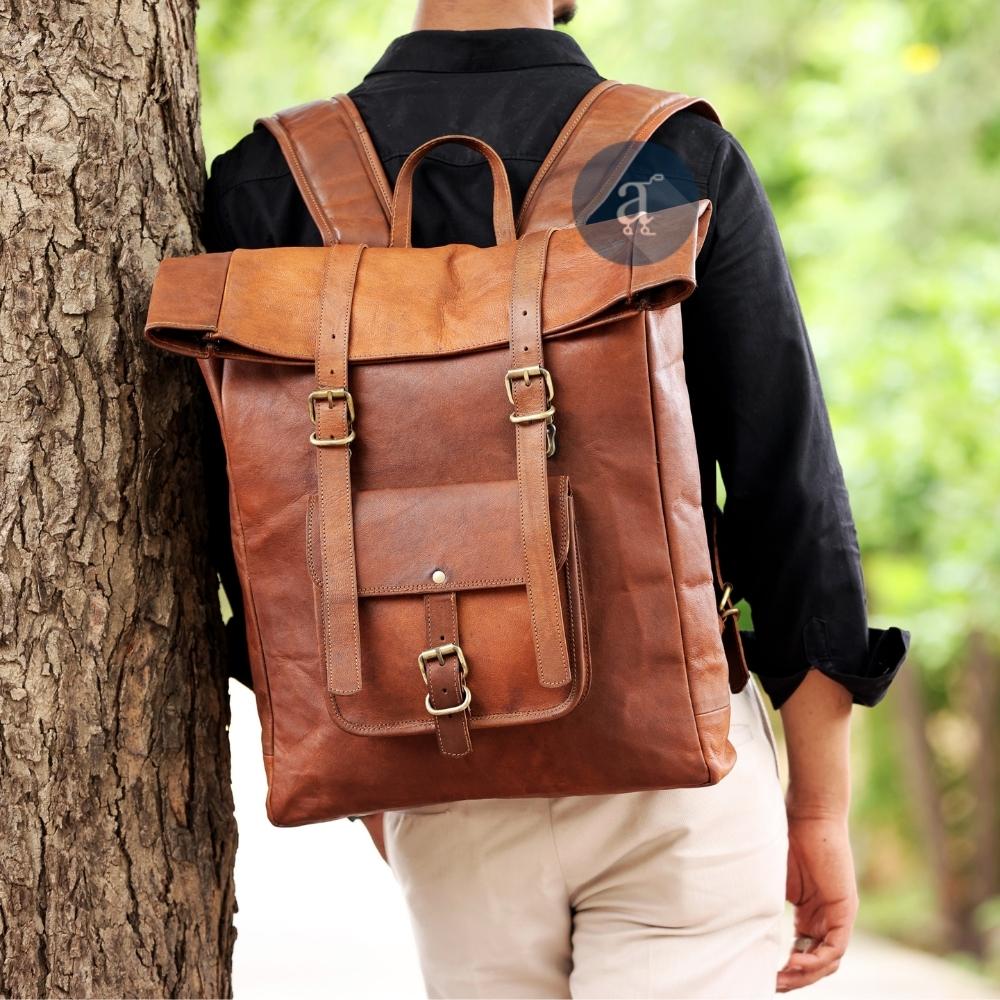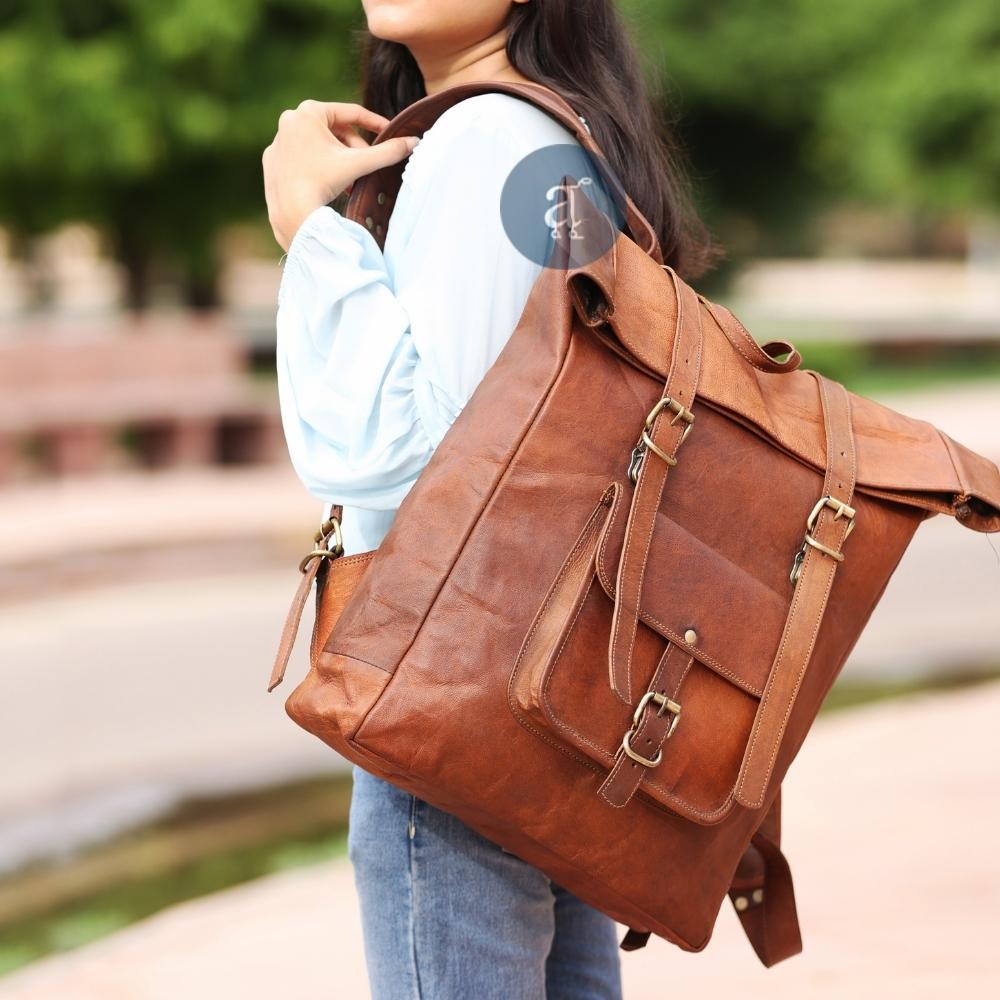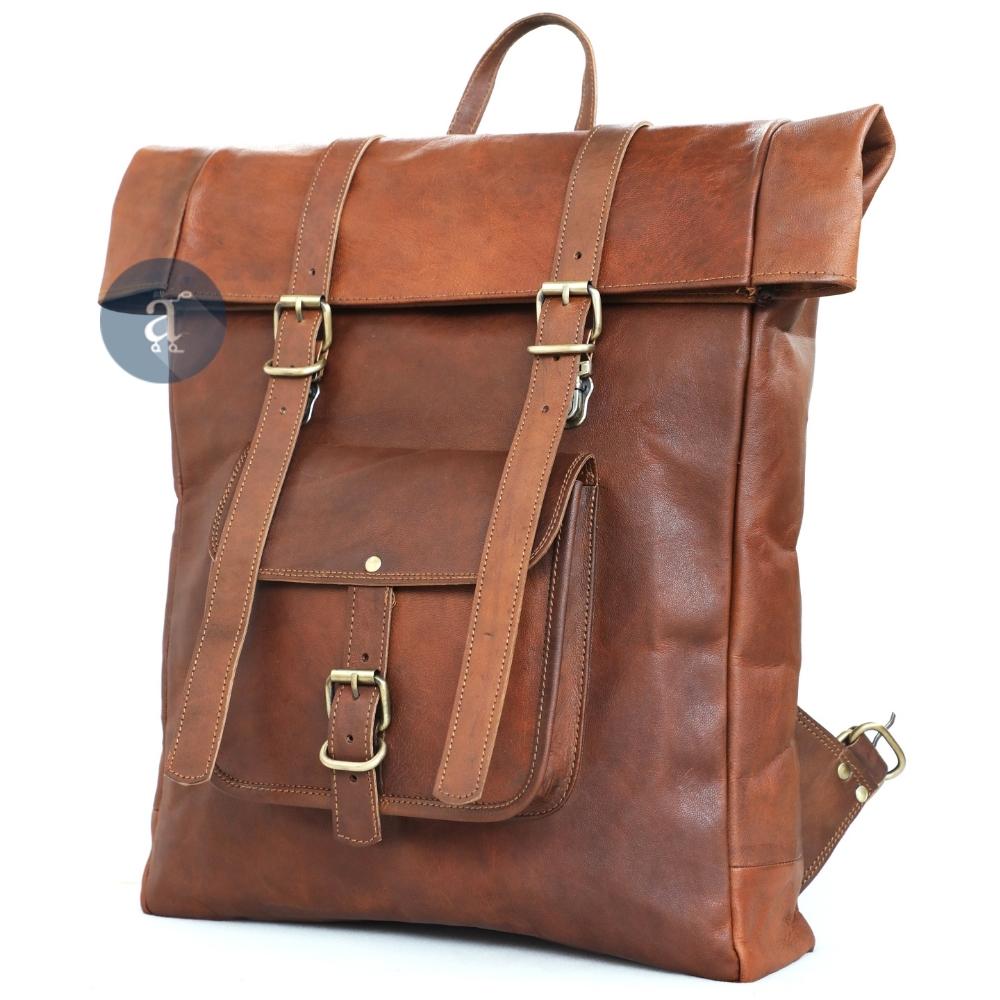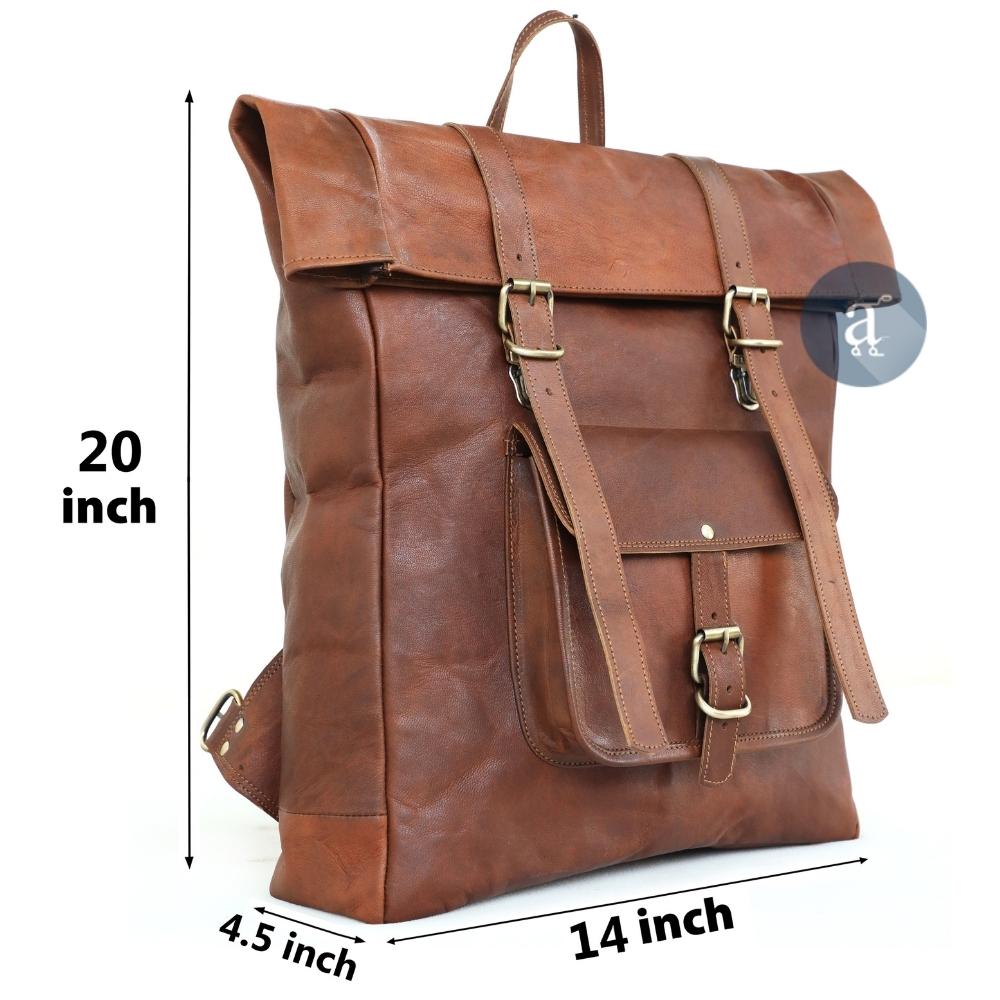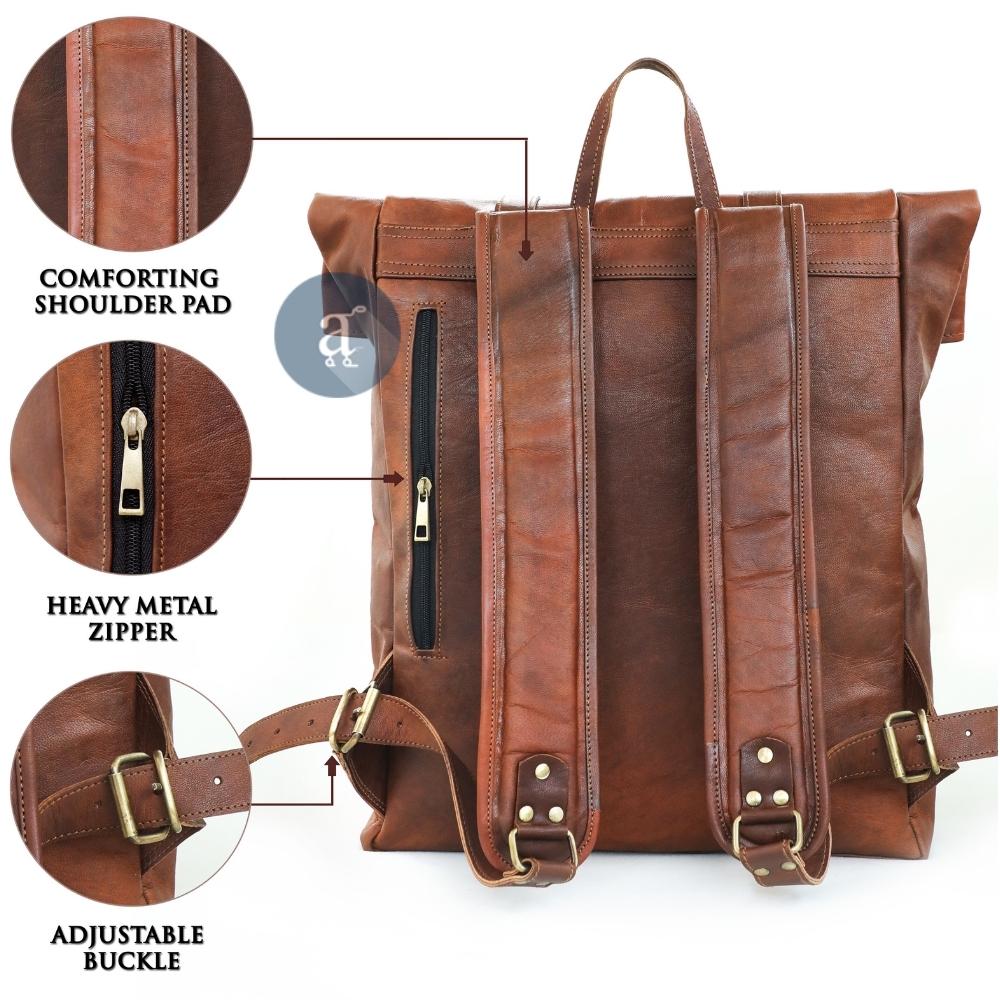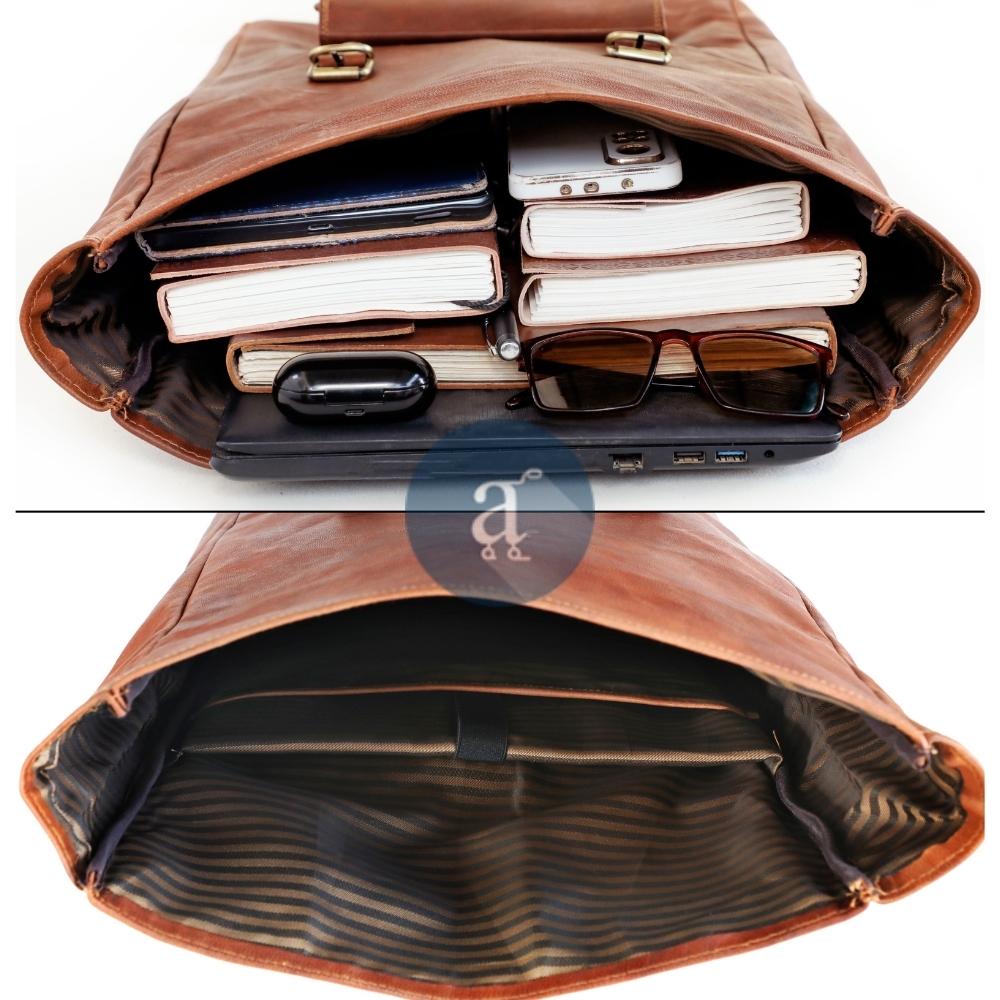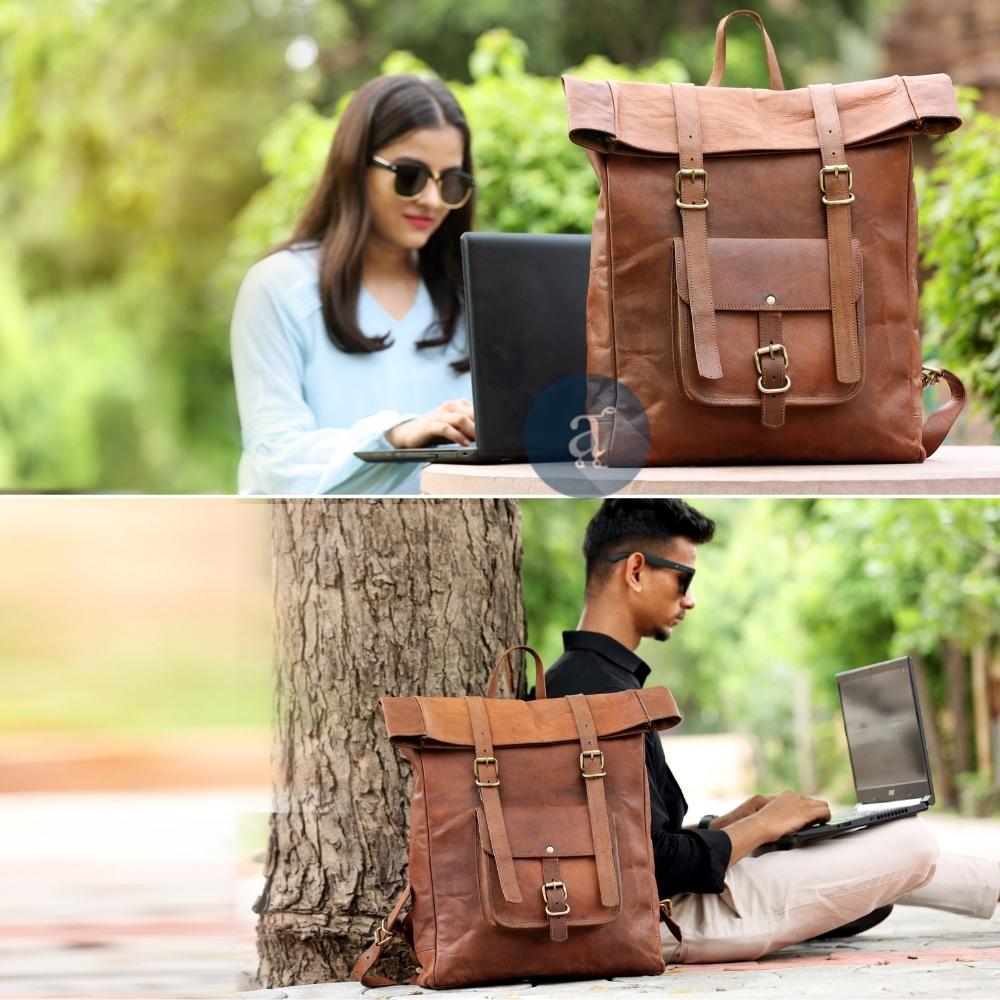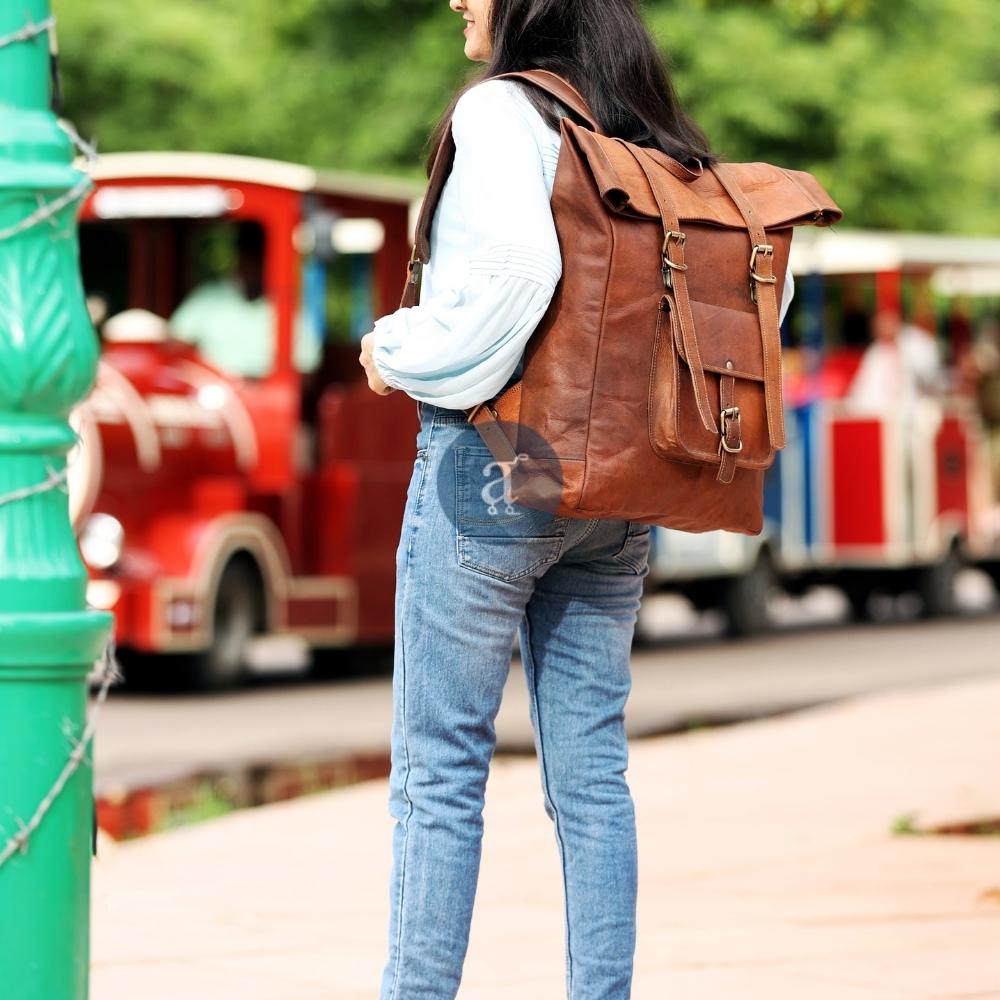 Sale price
$99.99
Regular price
$139.99
Estimated Delivery:Dec 10 - Dec 14

Free Shipping: In USA, UK and Canada.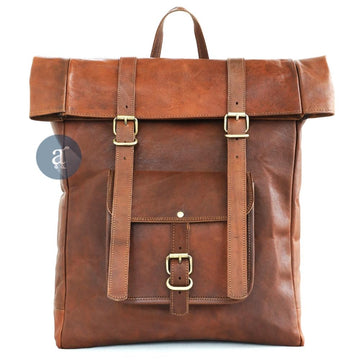 Leather Rolling Backpack
Sale price
$99.99
Regular price
$139.99
DESCRIPTION
SPECS
FEATURES
MATERIALS
CARING
Unveil the Magic of Anuent's Leather Rolling Backpack
Embrace Unmatched Style and Versatility with Anuent's Leather Rolling Backpack
Are you constantly on the move, balancing the demands of work and adventure? Do you need a bag that keeps pace with your bustling lifestyle without compromising on style or functionality?
Look no further than Anuent's Leather Rolling Backpack. This is not just a bag; it's an experience waiting to become an integral part of your daily life.
Outstanding Features of Our Leather Roll Top Backpack
Dimension and Size: Carry More in Style
The Leather Rolling Top Backpack by Anuent boasts spacious dimensions of 14 L x 20-24 H x 4.5 W Inches. With a rolled height of 20 inches that extends to 24 inches when open, this bag provides ample space for all your essentials without looking bulky.
This bag is a perfect travel companion, designed to comfortably fit in overhead bins and under seats on most airlines.
High-Quality Material: Durability Meets Elegance
Made from the finest goat leather exterior and an elegant brown-lined canvas interior, this bag is a paradigm of craftsmanship and durability.
The high-quality brass hardware not only adds a vintage charm but also ensures that your bag withstands the test of time.
Spacious Interiors: Functionality is the New Chic
Step inside the bag, and you'll find a well-thought-out design to cater to your needs. With a specially designed padded laptop compartment, the bag can house a MacBook or any laptop up to 17 inches.
In addition, the bag has one zipper pocket on the front wall for quick access to essentials and one large pocket to accommodate A4-size papers, folders, and more.
Exterior Pockets: Convenience at Your Fingertips
Keeping your needs in mind, we've added an easily accessible pocket on the front and a small, discreet vertical zipper pocket on the back for things you'd like to keep close but out of sight.
Exceptional Comfort with Our Leather Rolling Backpack
Adjustability and Comfort Redefined
This Leather Rolling Backpack comes with adjustable, padded back straps that guarantee superior comfort and back support. Moreover, an additional top handle gives you the flexibility to carry the bag in whatever way you find most convenient.
Weatherproof and Odorless
Is weather unpredictability a concern? Not anymore. The leather is not only water-resistant but also void of any unpleasant leather odor, ensuring that you move in style, come rain or shine.
The Anuent Promise: A Fusion of Style and Utility
With an unyielding commitment to quality, every Leather Rolling Backpack by Anuent is rigorously tested for durability and comfort.
It's more than just a bag; it's an extension of your personality, a statement of your taste, and a testament to your understanding of quality.
Transform Your Travel Experience Today!
If you're still reading, it means this Leather Roll Top Backpack has piqued your interest. Don't just dream about owning this masterpiece; make it a reality.
Click the button to add this marvel of design and functionality to your life today.
SKU: AN0RB024
Dimensions: 14 L x [20 (Rolled) – 24 (Open) H] x 4.5 W Inches
Color: Brown
Condition: New
Weight: 1.4 kg
Capacity: 27.53 L
Brand: Anuent
Style: Backpack | Travel
Laptop Compartment: Yes
Inner Pockets: 2
Outer Pockets: 1
Total Compartments: 3
Gender: Unisex
Closure Type: Rollling Top with Buckles
Exterior: Goat Leather
Interior: Lined Canvas
Hardware: Brass
➡ Taking Care of your Leather Products
Leather products are often used in professional settings and require special care to keep them looking pristine.

If you take good care of your leather bag, backpack, or journal, the surface will stay bright for years to come!

● Always ensure that any product is dry before applying cream/moisture lotion onto it by using a soft cloth; this helps prevent stains from occurring when applied wisely.

● To ensure that your leather product lasts for years, never allow it to get wet. If the item gets soaked in water and you want to dry it out again quickly. Place thick microfiber cloths over any exposed surfaces of an absorbent material before allowing gravity to do its work.

➡ Note

The leather products may vary in color and size.

Some are slightly lighter, while others are darker than what is shown on your monitor - this will affect the outcome of a product's shade (due to natural materials).

However, you can be sure each bag or journal has been handmade with care for its unique features!

➡ Custom Duty

We take great pride in shipping all our products as quickly and efficiently as possible.

However, there's a chance that customs may cause delays if you don't provide them with contact information so they can reach out to collect customs duties on your behalf, which is why we must have this number!

Please let us know what phone number works best for International Shipping purposes at any time during checkout or after placing an order.

Also, email us if any questions arise about Customs-related matters.
Solid, well priced backpack with lots of room to store things in. I was surprised at how much stuff this bag can fit.
I was shocked at how good this backpack is. I wasn't expecting much for the price, but it's actually really nice
The straps are made out of a great material that never rubs on your shoulder, it's very comfortable to wear all day. I have gotten so many compliments on it too! There is a pocket which fit a lot of stuff.
I bought this leather backpack from Anuent as a Christmas present for my brother. I'm so excited to give it to him!
I love this bag! I'm a 38 year old man and sometimes I just like to carry around a backpack with me. For an everyday use bag, this is perfect. It's extremely durable and comfortable to wear.