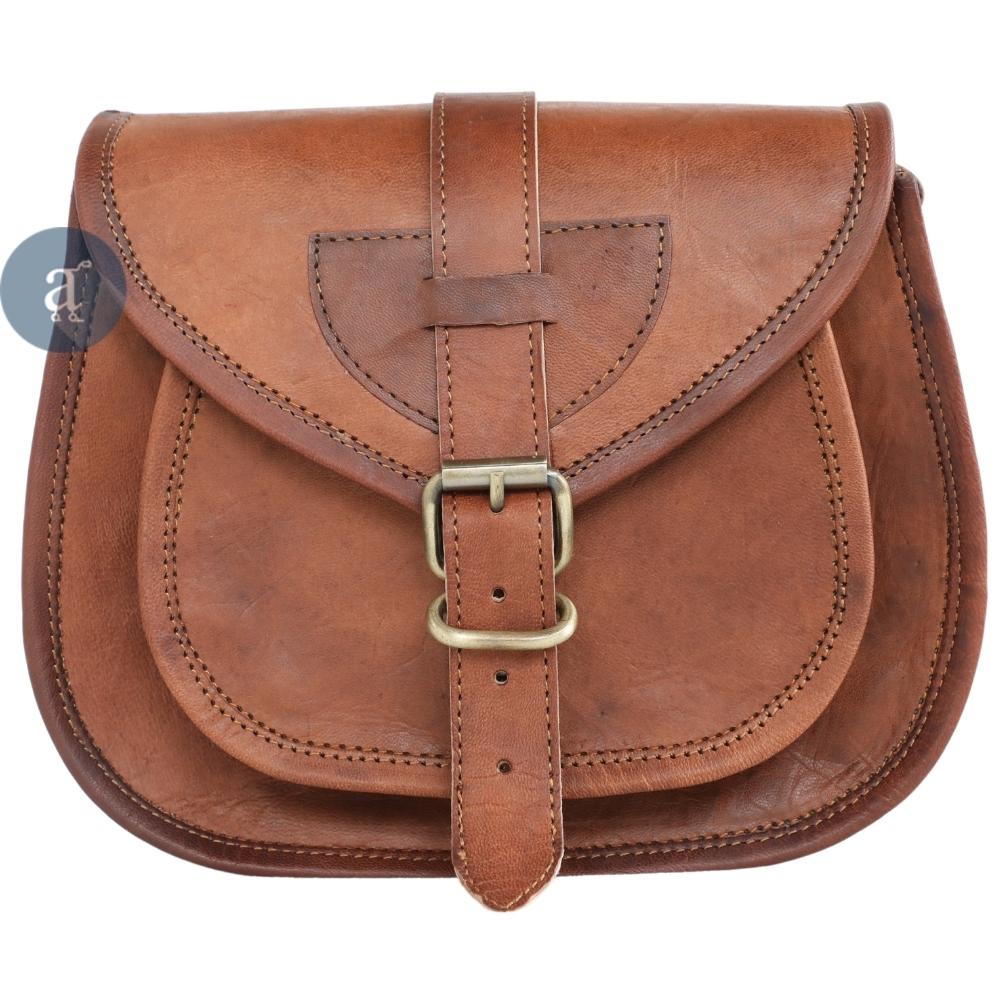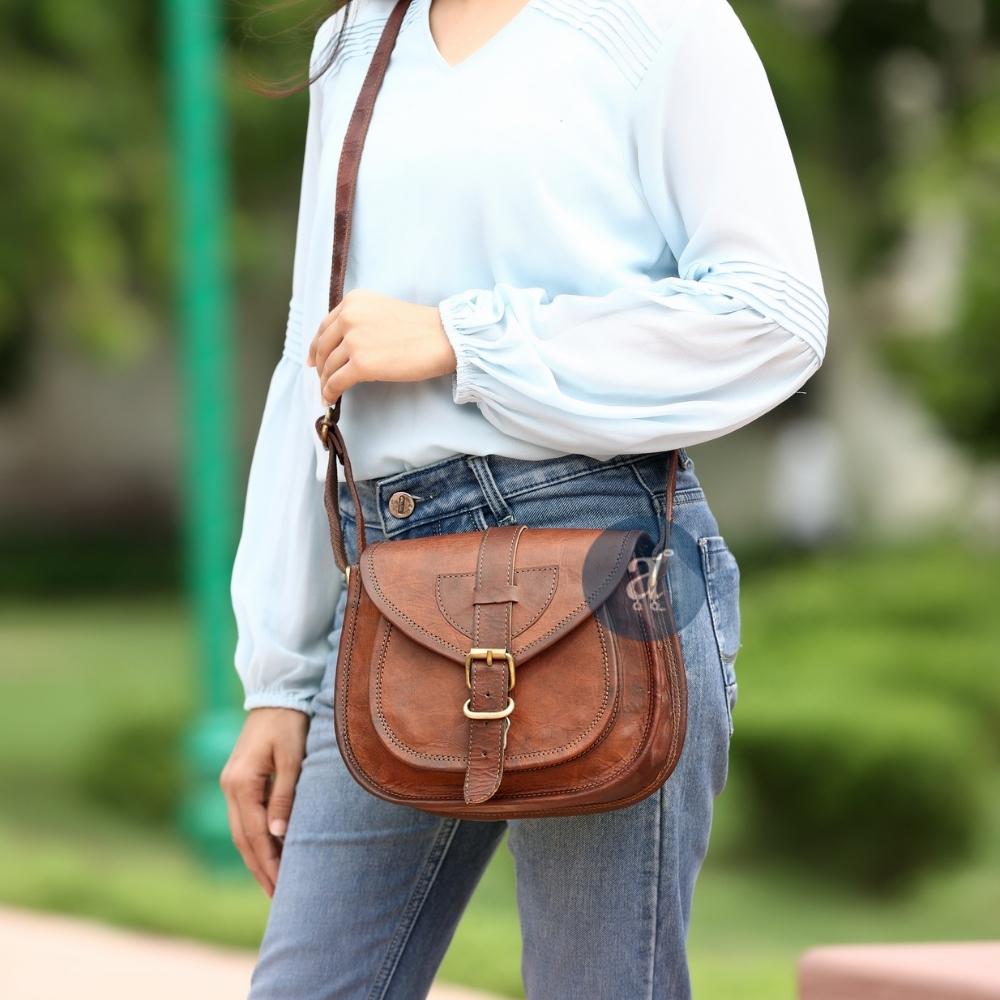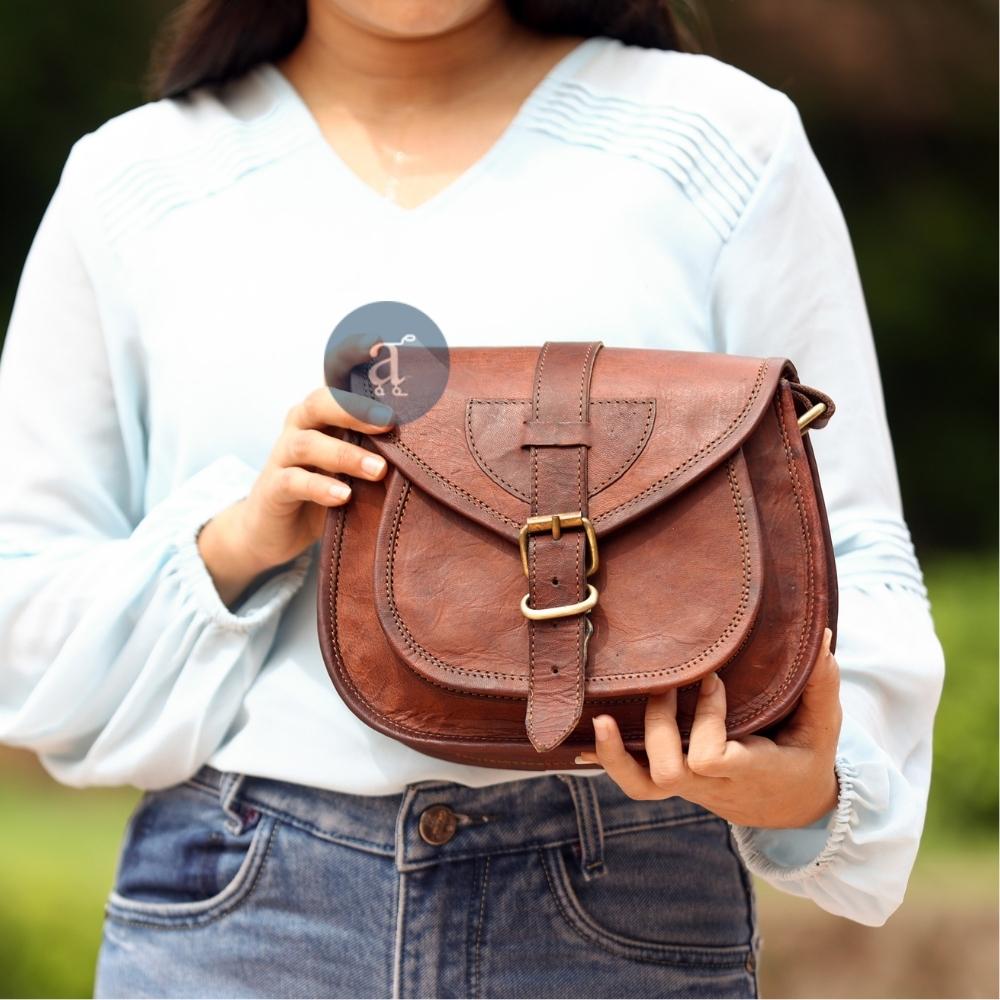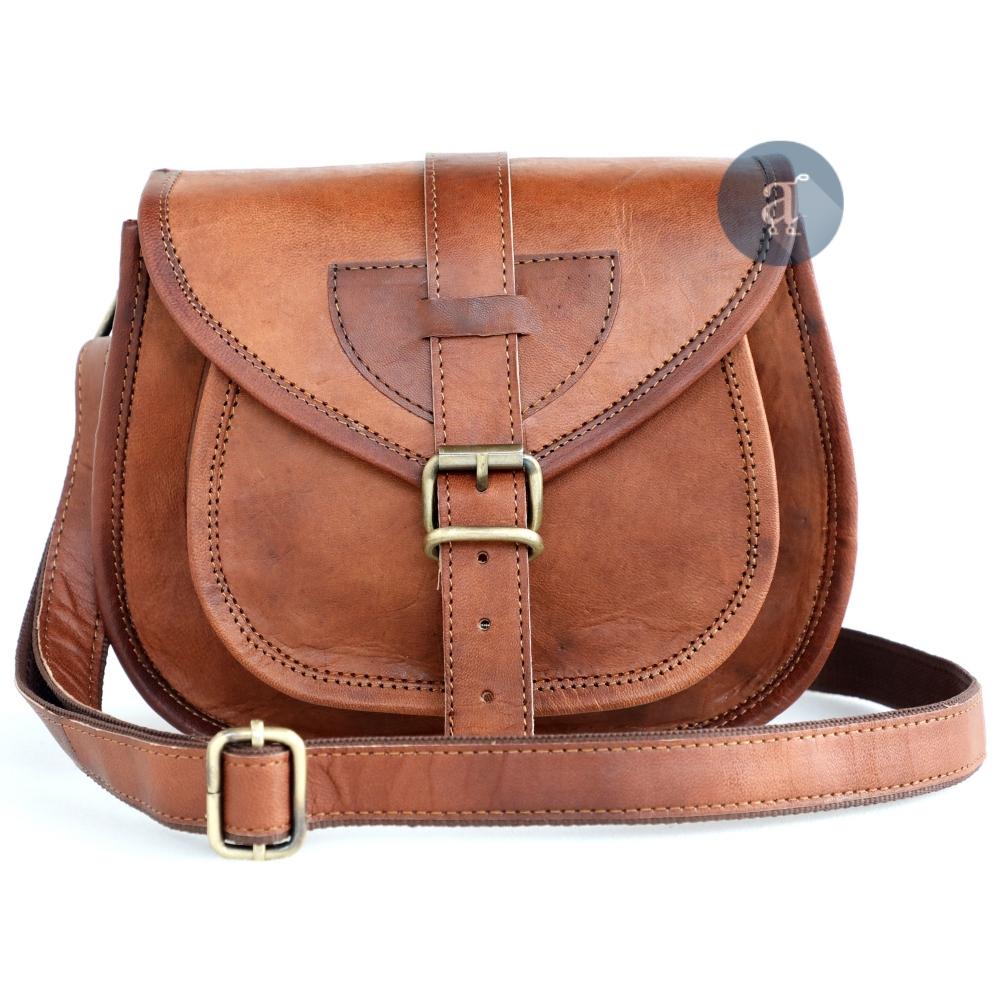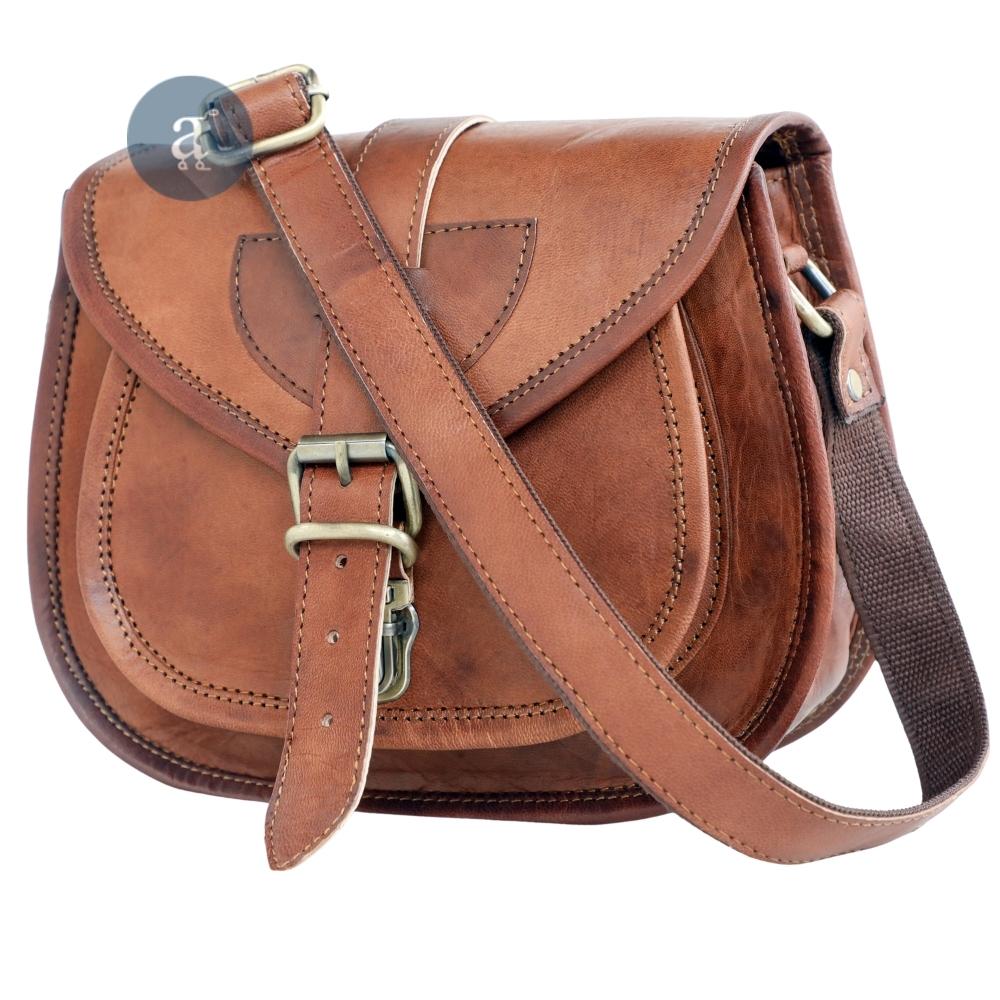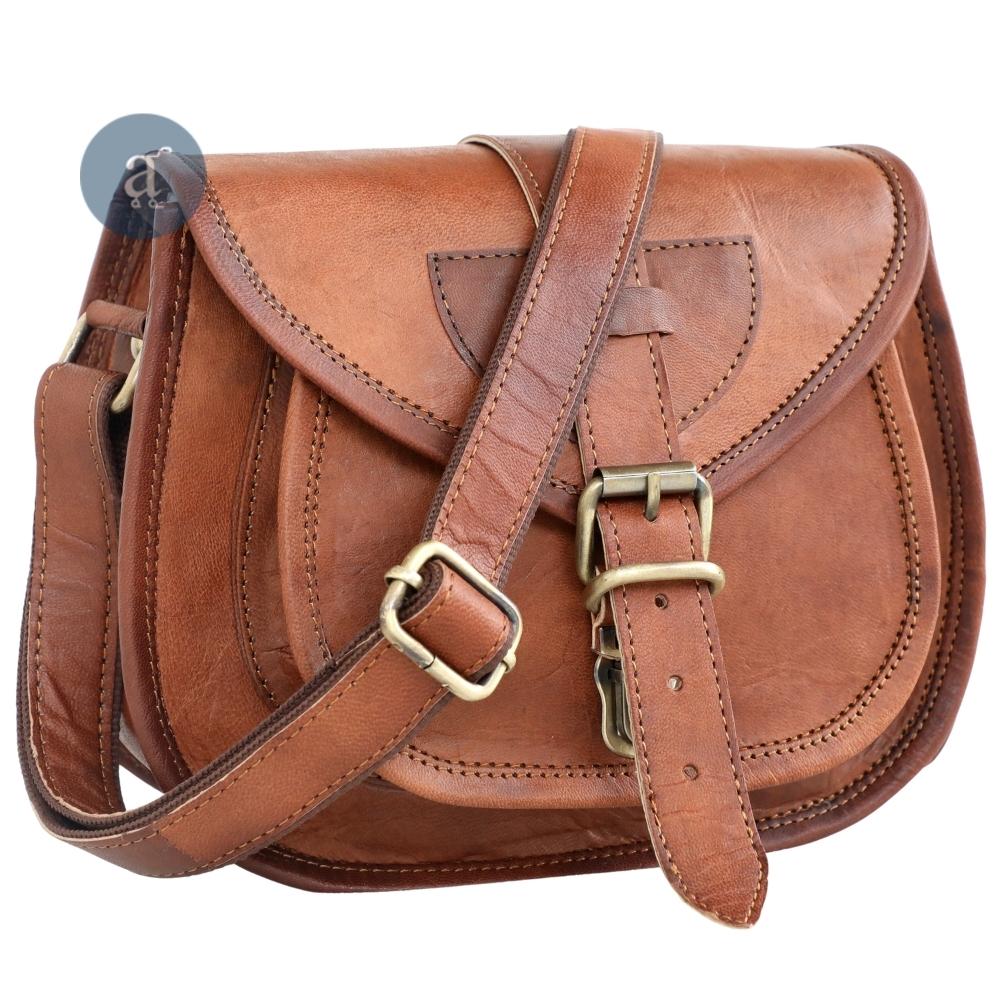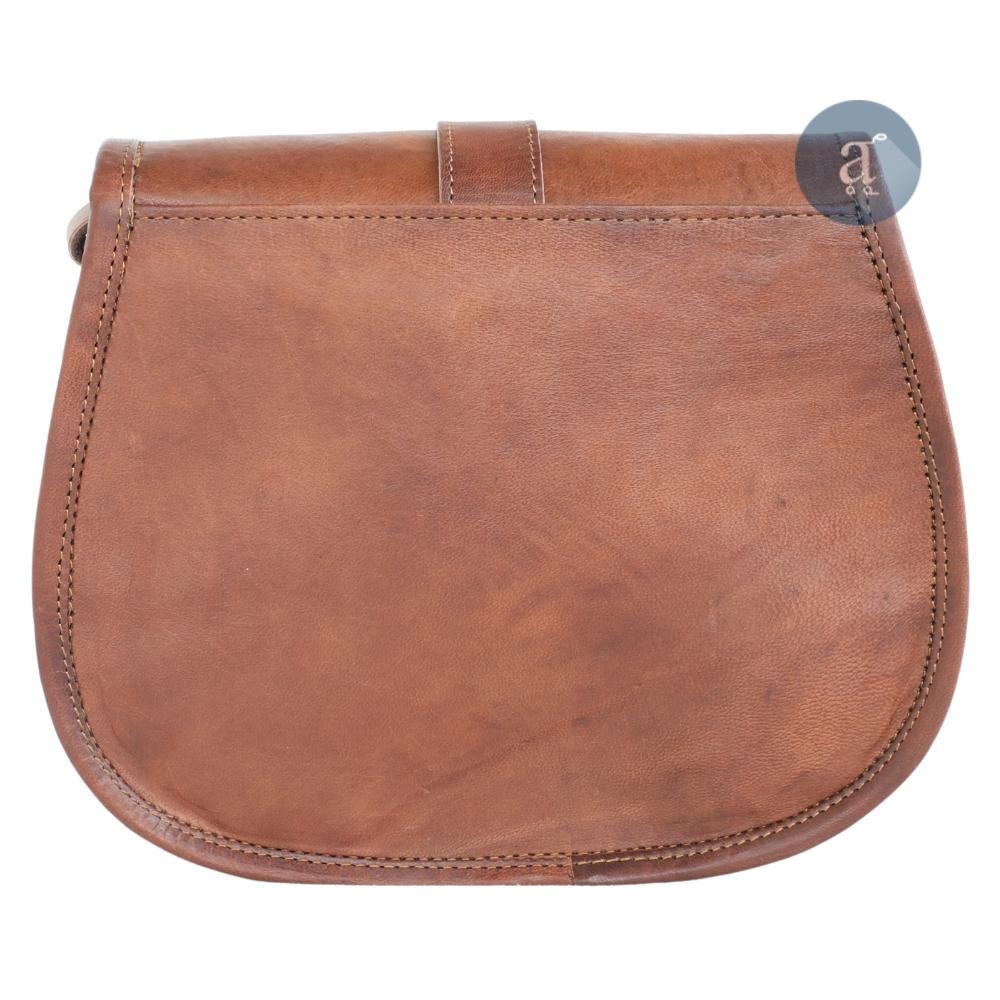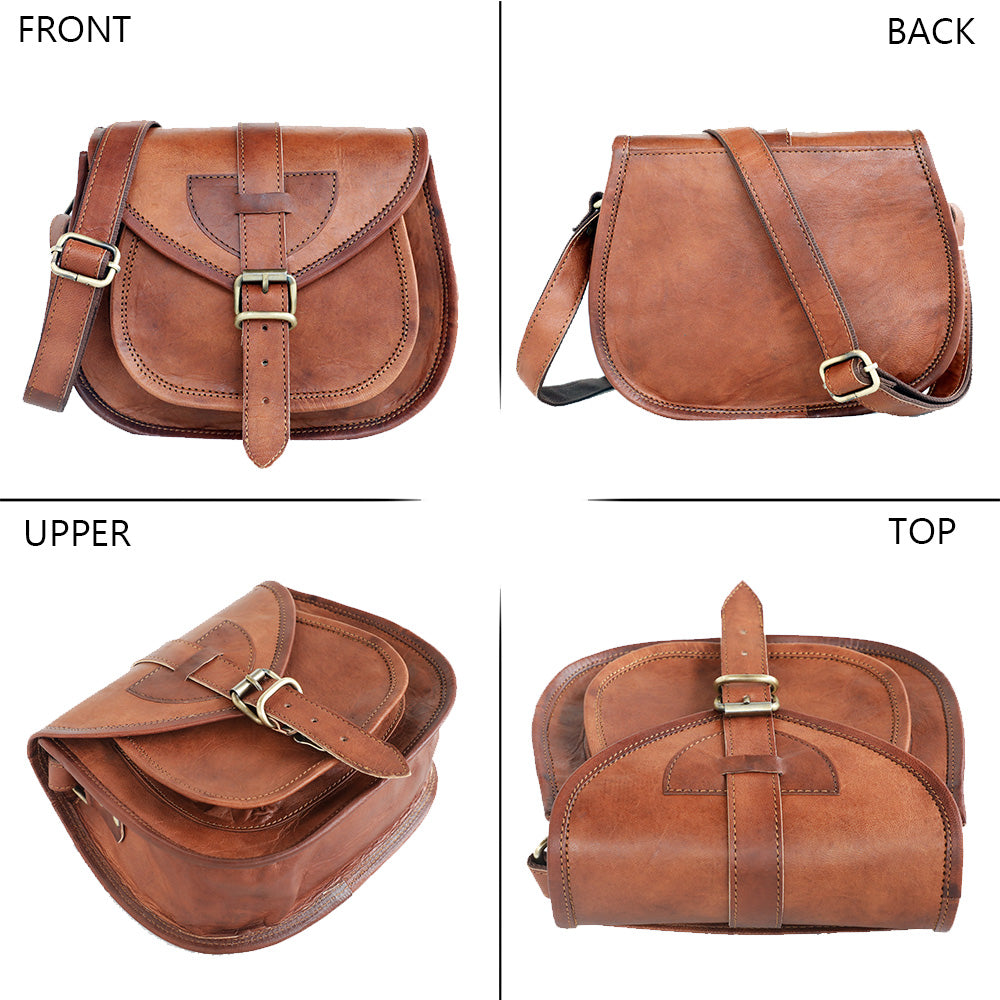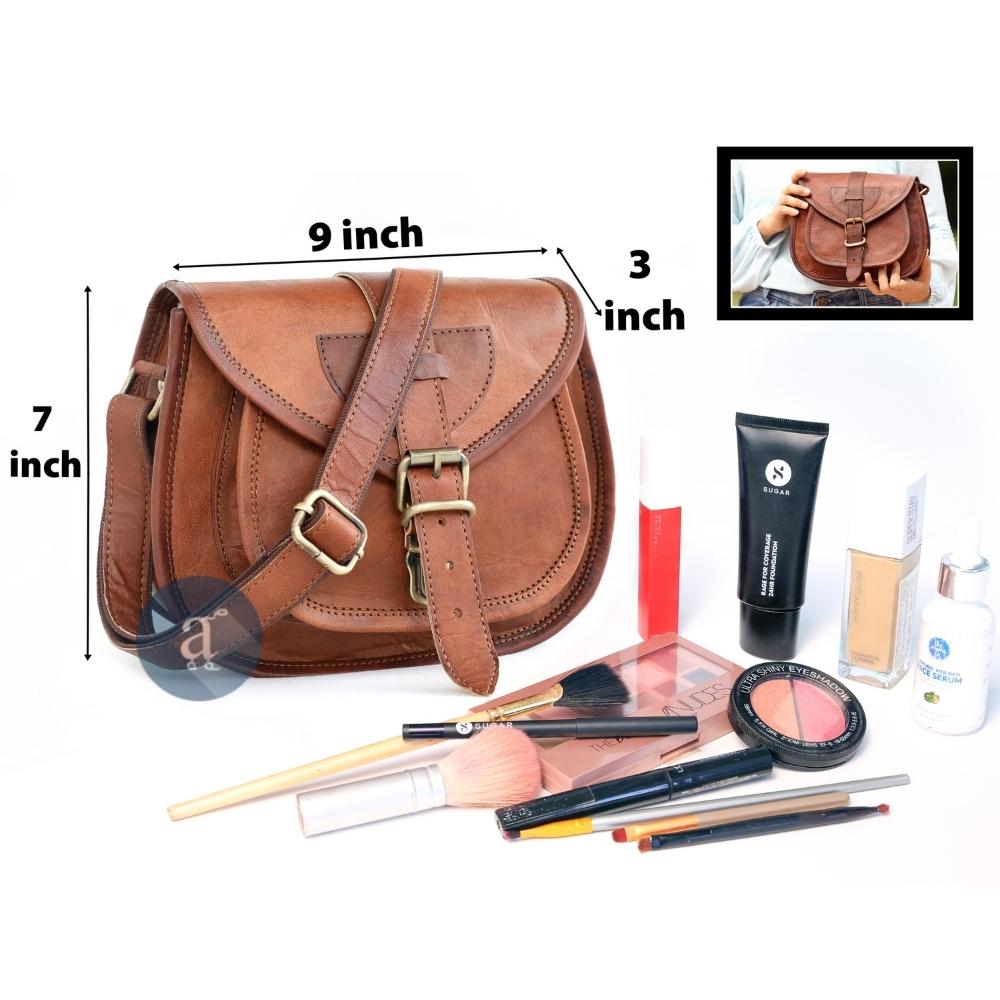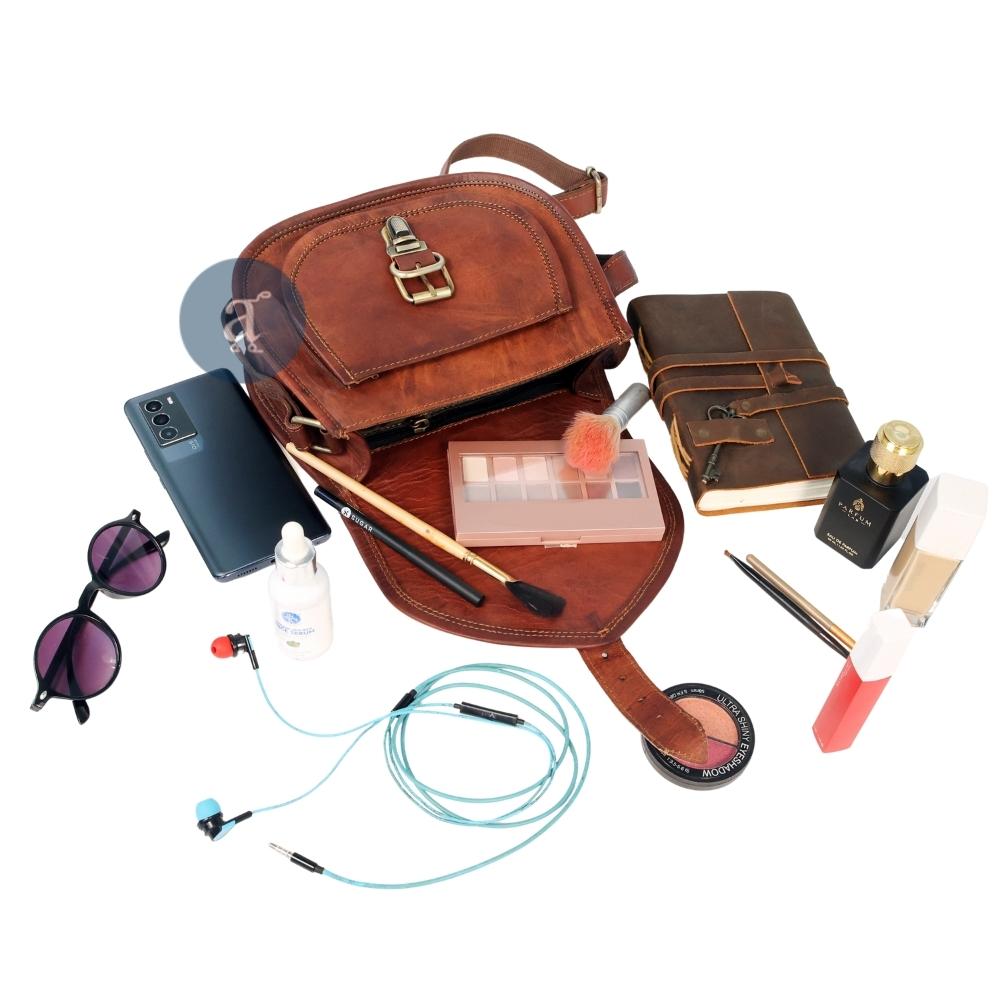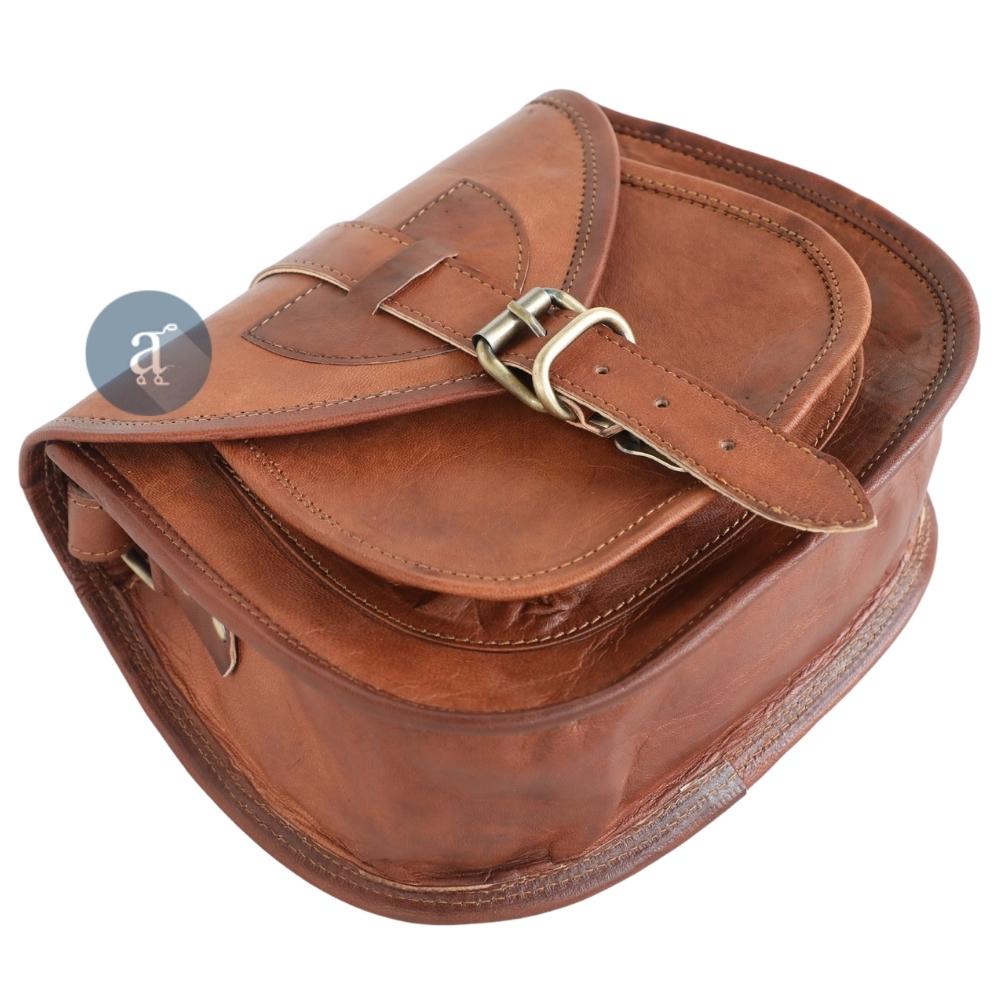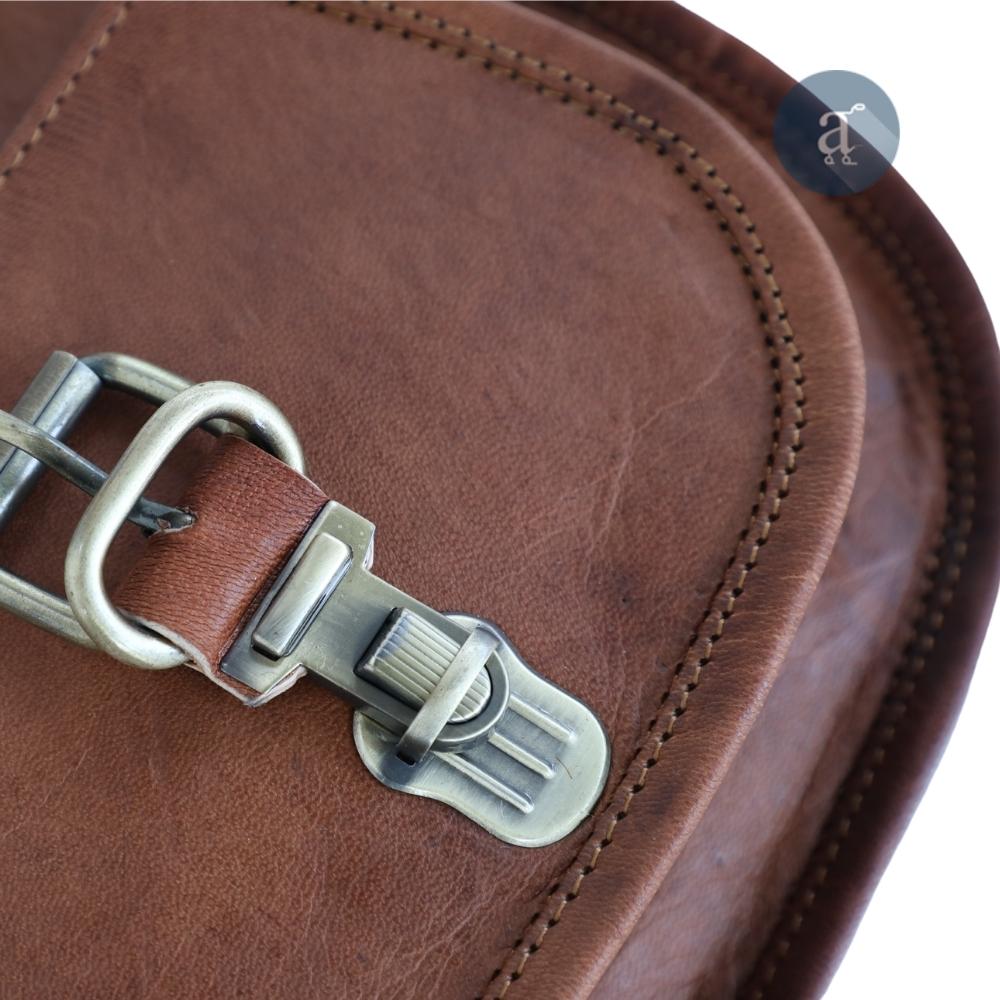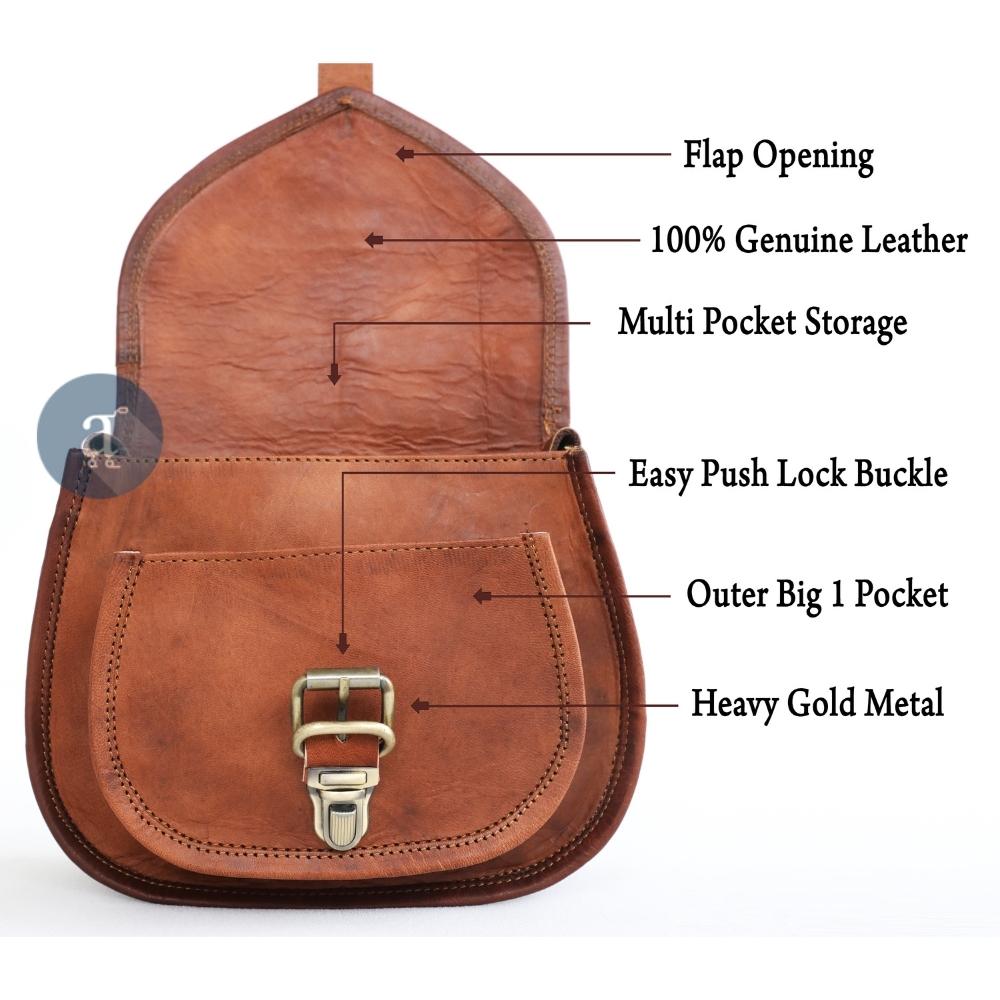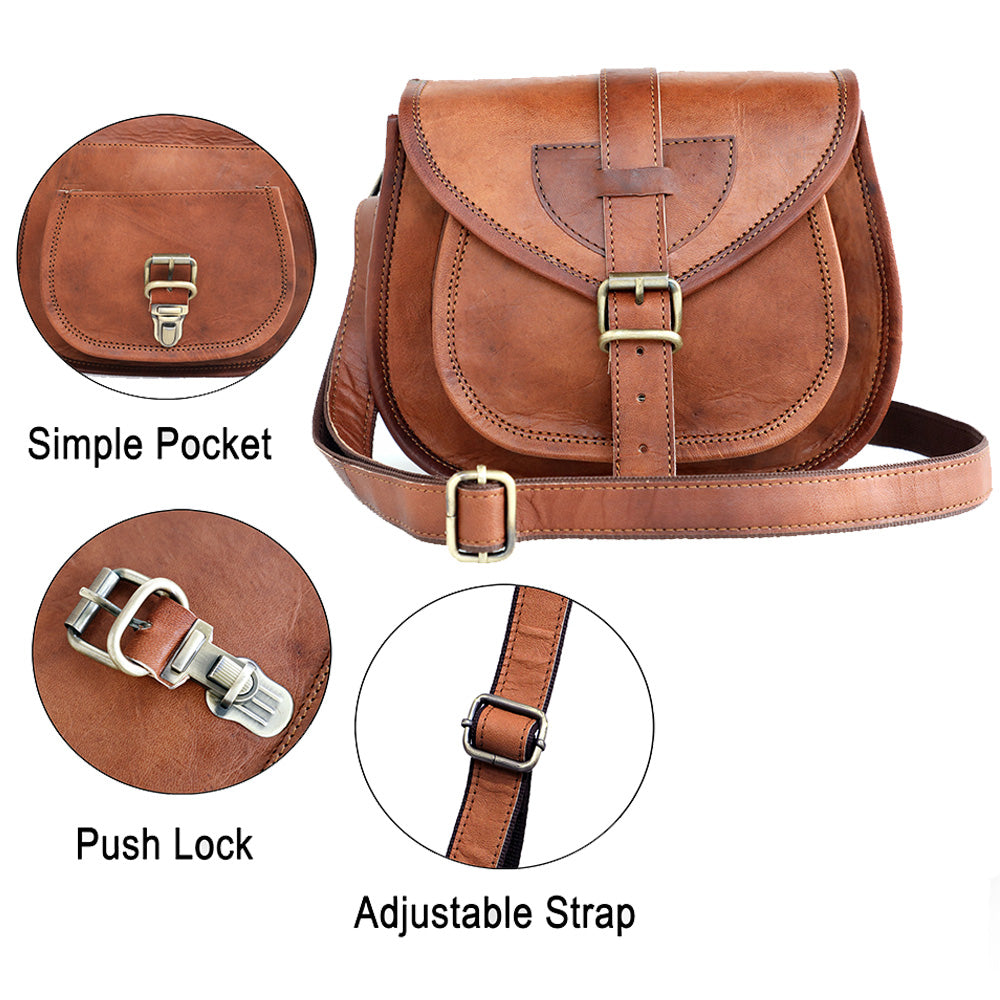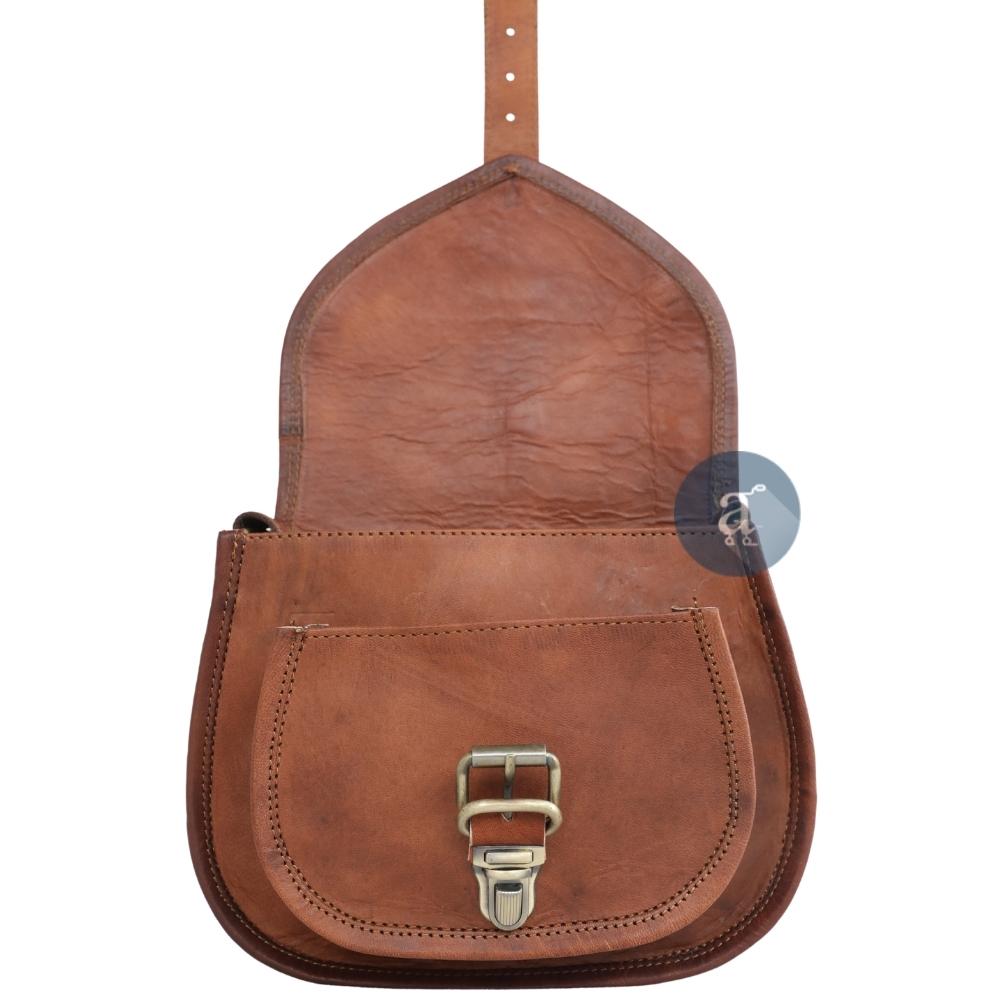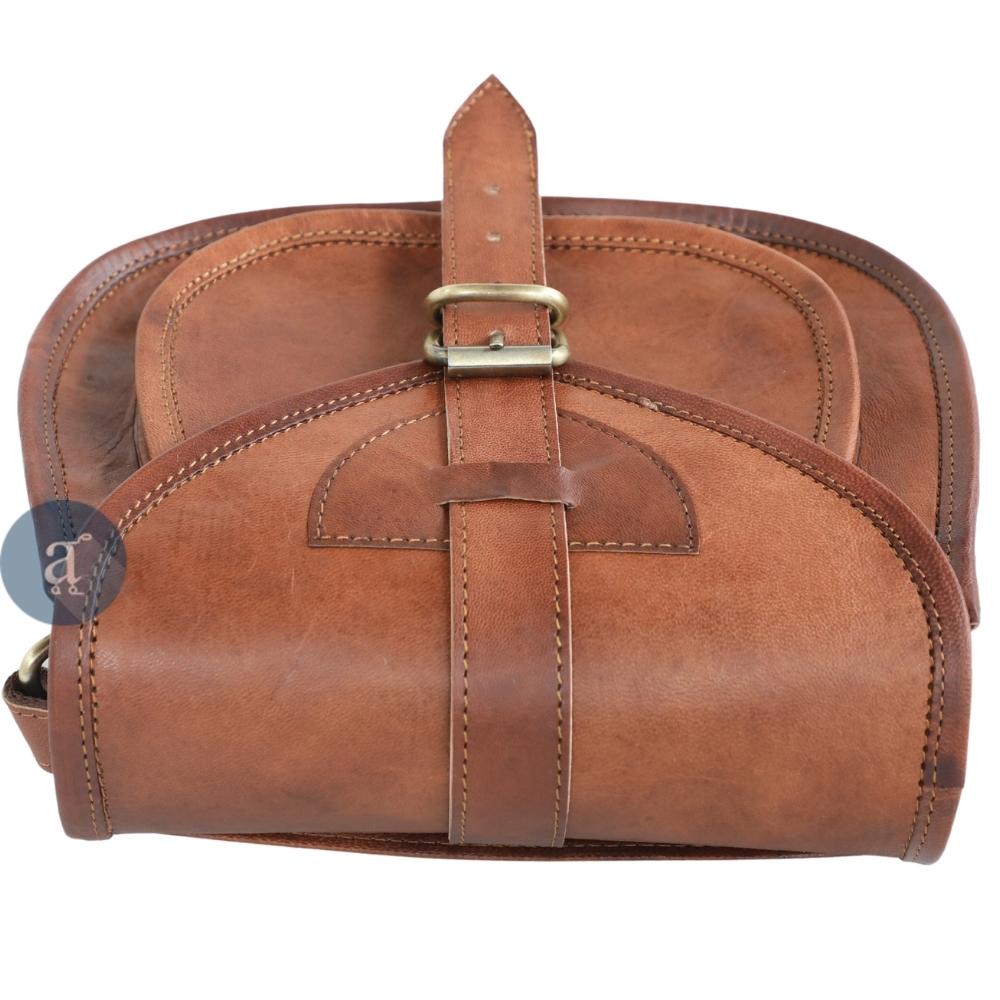 Sale price
$69.99
Regular price
$89.99
Estimated Delivery:Oct 04 - Oct 08

Free Shipping: In USA, UK and Canada.

DESCRIPTION
SPECS
FEATURES
MATERIALS
CARING
Leather Saddle Purse Description
Picture yourself strolling through city streets, a breeze playing with your hair and a purse that captures the essence of both timeless beauty and modern functionality.
The Anuent Leather Saddle Purse is that dream come to life, offering a nod to vintage aesthetics while seamlessly blending with contemporary sensibilities.
Classic Size for the Contemporary Woman:
At 9 inches, this purse is the perfect testament to the saying, "Good things come in small packages." Its size ensures it's handy enough for a day of errands yet spacious enough to carry those essentials that accompany you on every venture.
Genuine Materials, Genuine Charm:
Every inch of this purse whispers of its luxury. The outer goat leather exudes an authentic elegance, a tactile allure that gets richer with every touch and every glance.
Known for its durability and supple texture, goat leather promises a product that isn't just about fleeting fashion but enduring style.
The inner sanctum of the purse is no less impressive. Lined with cotton canvas, it ensures your valuables are enveloped in softness, safeguarding them against scratches and wear.
Artful Compartments and Pockets:
Despite its compact design, this Leather Saddle Purse surprises with its space. The main compartment beckons with ample room, ensuring your essential items are always within easy reach.
For those smaller treasures – a favorite lipstick, keys, or perhaps a cherished trinket – the purse offers two inner pockets.
Its exterior isn't left behind in the quest for functionality. A generously sized front pocket promises easy access to items you need on the go, making it a practical yet stylish choice.
Elegant Touches of Craftsmanship:
When it comes to hardware, nothing but the best will do. This purse boasts hardware made of brass, adding that touch of vintage charm and ensuring longevity. Every clasp, every buckle echoes a promise – that of lasting quality.
Design Meets Durability:
Beyond its undeniable style, the Leather Saddle Purse offers features that make it a cut above the rest. Ever been caught off guard by an unexpected downpour or an accidental spill?
This purse comes equipped with water-resistant properties, ensuring your valuables stay safe and dry.
Another delightful feature that sets it apart is its absence of the typical leather odor. Instead, the purse welcomes you with the rich, luxurious scent of premium leather, a reminder of its unparalleled quality.
Adaptable and Always Ready:
Whether you're dressing up for an elegant evening or heading out for a casual brunch, this purse adapts. Its long adjustable strap ensures it can be styled in multiple ways, always complementing your look.
So, if you've been on the hunt for a purse that's not just a fashion accessory but a statement, a reflection of your taste, and an emblem of quality, look no further.
Let your style speak volumes without saying a word. Embrace the blend of classic and contemporary. Add the Anuent Leather Saddle Purse to your collection today, and let every journey be a touch more elegant.
Leather Saddle Purse Bag Details
Dimensions: 9 L x 7 H x 3 W Inches
Brand: Anuent
Type: Purse
For: Women
Outer Material: Goat Leather
Inner Material: Cotton Canvas
Hardware Material: Brass
Weight: 0.5 Kg

Compartment: 1 Main Compartment

Inner Pockets: 2
Outer Pockets: 1 Big Front Pocket
Other Details
Long Adjustable Strap

Water-resistant
No bad leather odor
Buy this Leather Saddle Purse today!
SKU: AN0LSP009
Dimensions: 9 L x 7 H x 3 W Inches
Color: Brown
Condition: New
Weight: 0.5 kg
Capacity:
Brand: Anuent
Style: Purse | Crossbody
Laptop Compartment: No
Inner Pockets: 2
Outer Pockets: 1
Total Compartments: 1
Gender: Women
Closure Type: Flap Closure with Buckle
Exterior: Goat Leather
Interior: Cotton Canvas
Hardware: Brass
➡ Taking Care of your Leather Products
Leather products are often used in professional settings and require special care to keep them looking pristine.

If you take good care of your leather bag, backpack, or journal, the surface will stay bright for years to come!

● Always ensure that any product is dry before applying cream/moisture lotion onto it by using a soft cloth; this helps prevent stains from occurring when applied wisely.

● To ensure that your leather product lasts for years, never allow it to get wet. If the item gets soaked in water and you want to dry it out again quickly. Place thick microfiber cloths over any exposed surfaces of an absorbent material before allowing gravity to do its work.

➡ Note

The leather products may vary in color and size.

Some are slightly lighter, while others are darker than what is shown on your monitor - this will affect the outcome of a product's shade (due to natural materials).

However, you can be sure each bag or journal has been handmade with care for its unique features!

➡ Custom Duty

We take great pride in shipping all our products as quickly and efficiently as possible.

However, there's a chance that customs may cause delays if you don't provide them with contact information so they can reach out to collect customs duties on your behalf, which is why we must have this number!

Please let us know what phone number works best for International Shipping purposes at any time during checkout or after placing an order.

Also, email us if any questions arise about Customs-related matters.