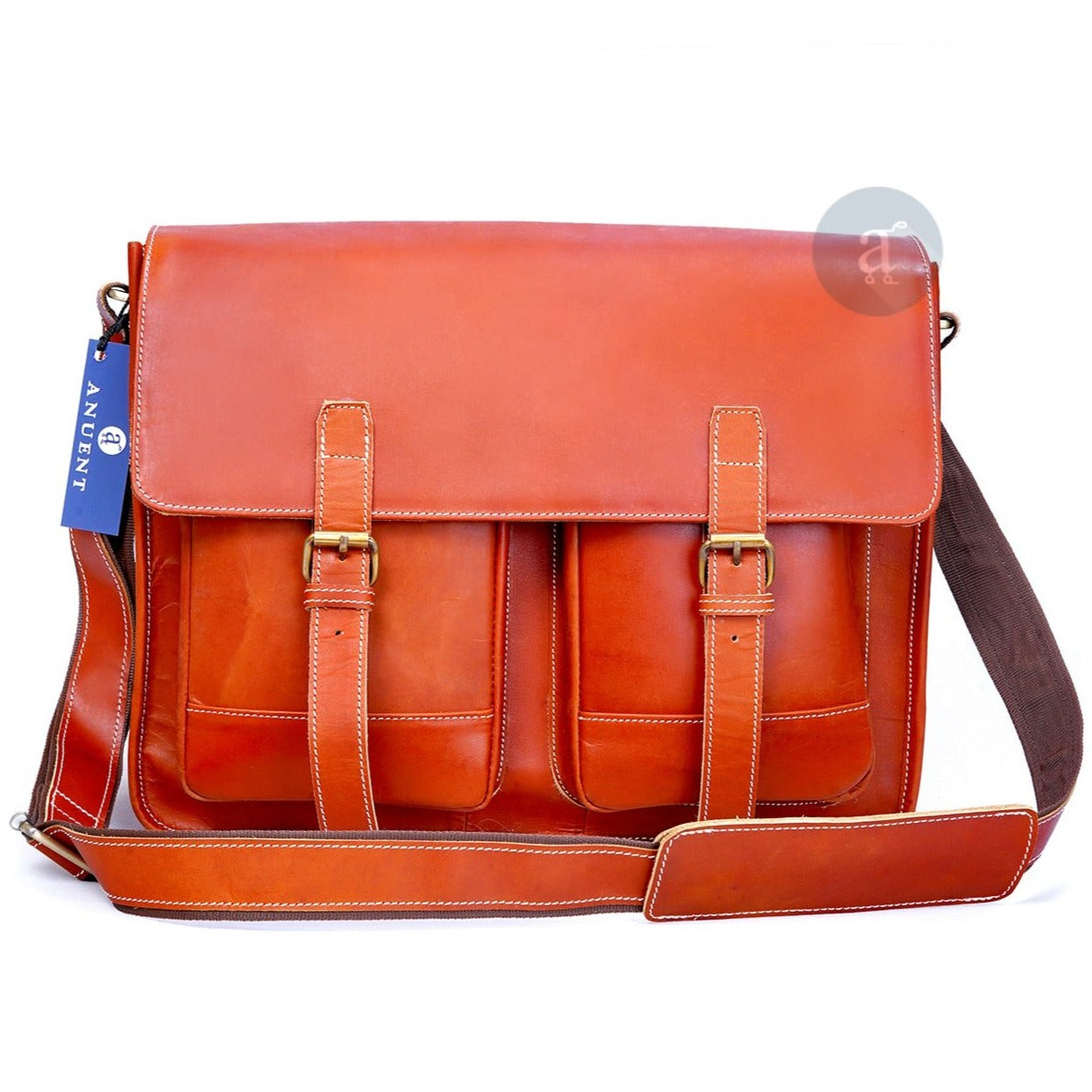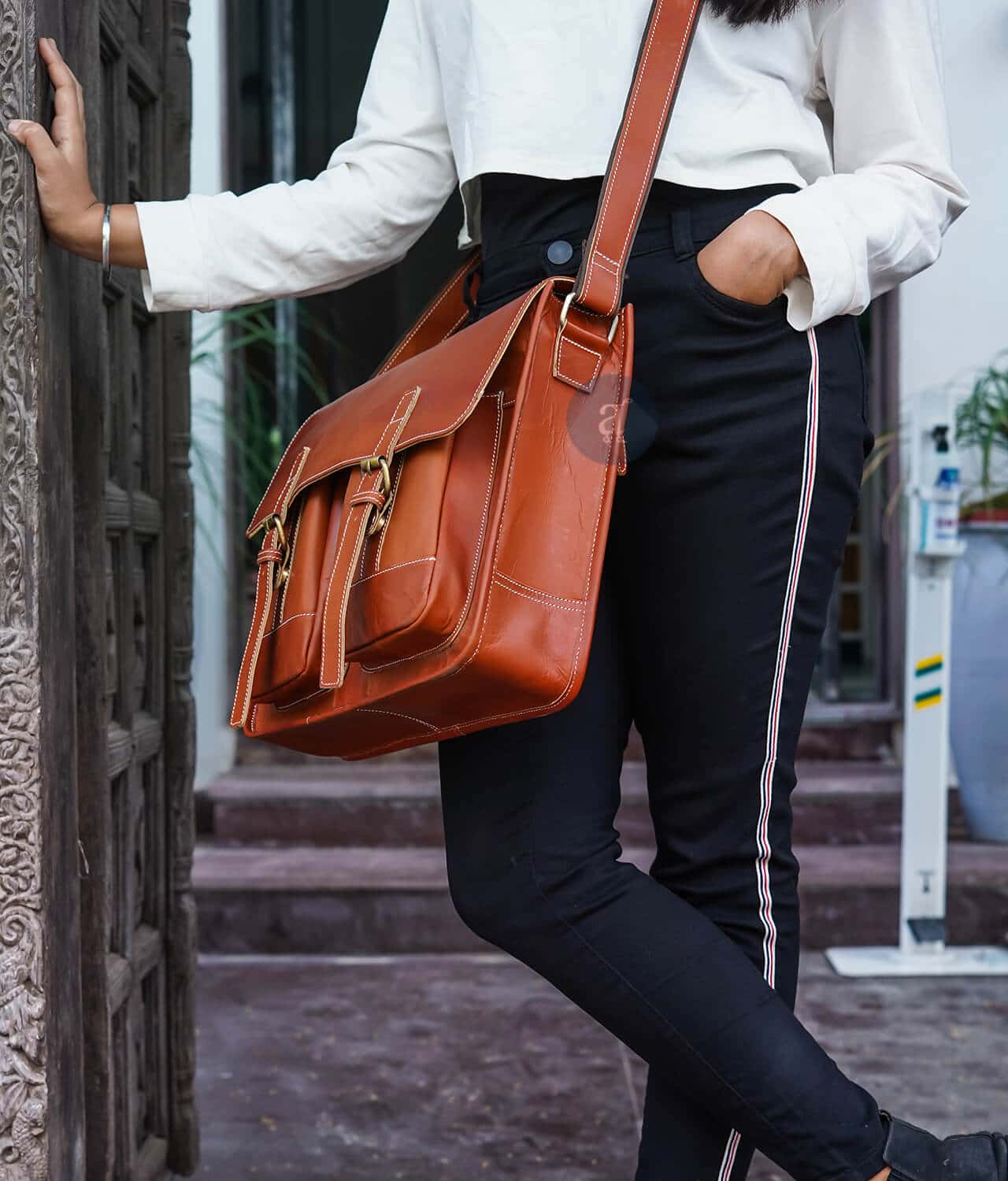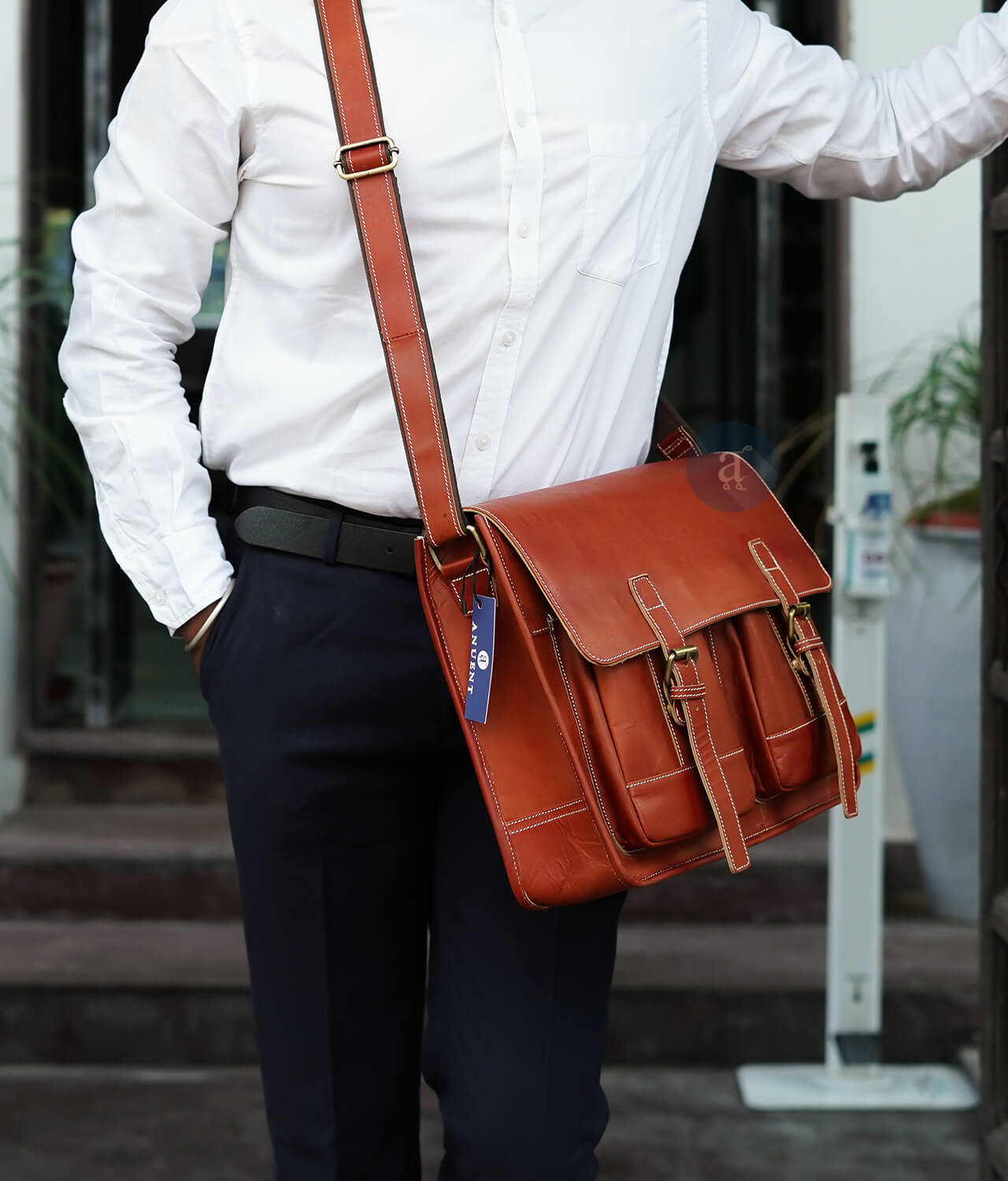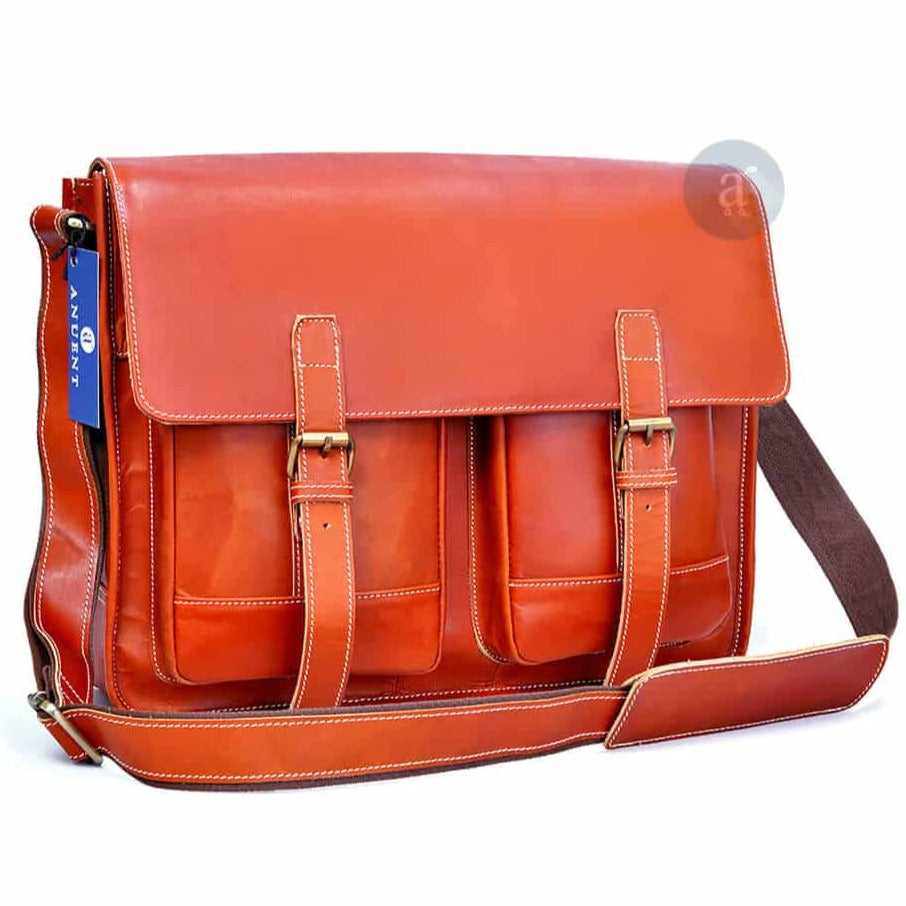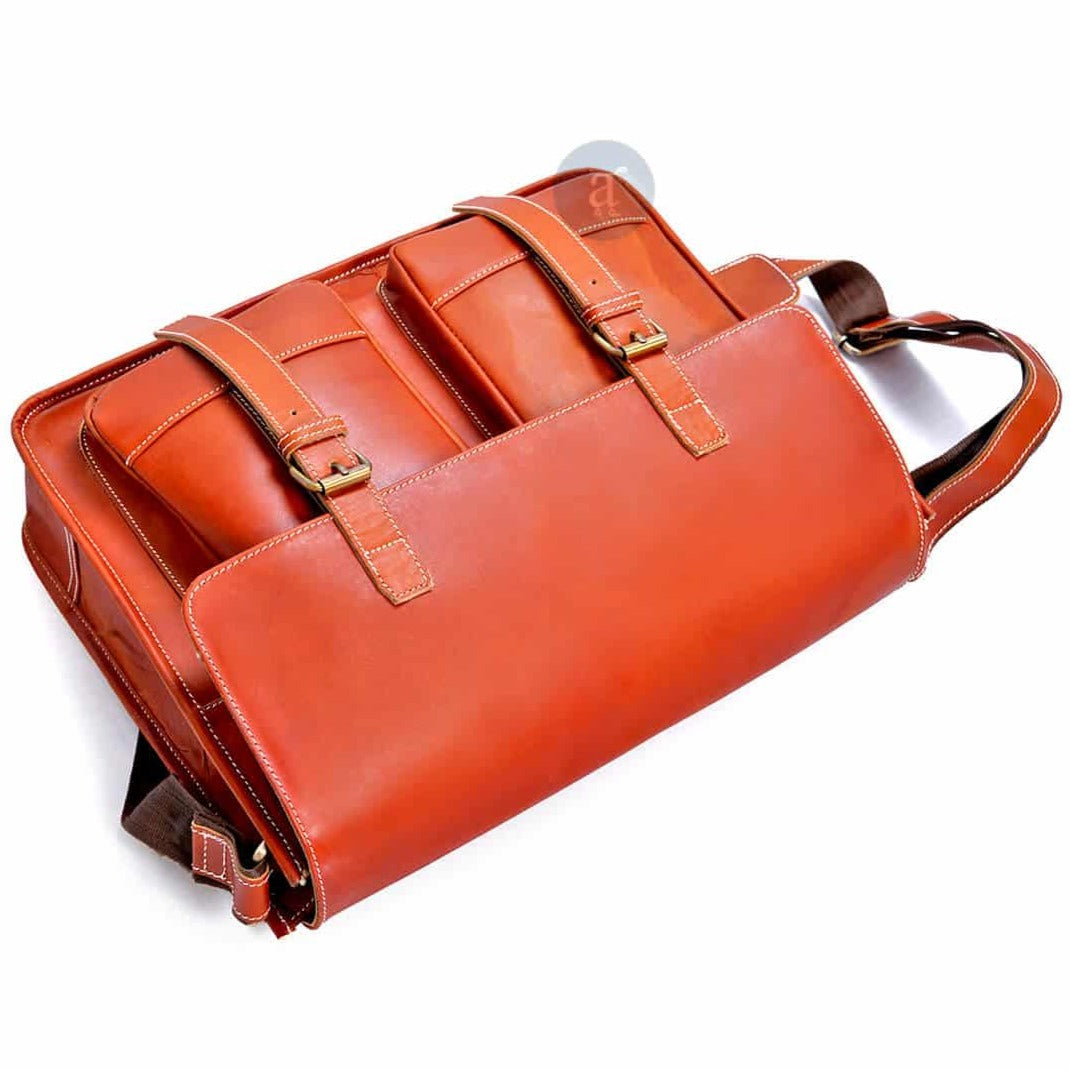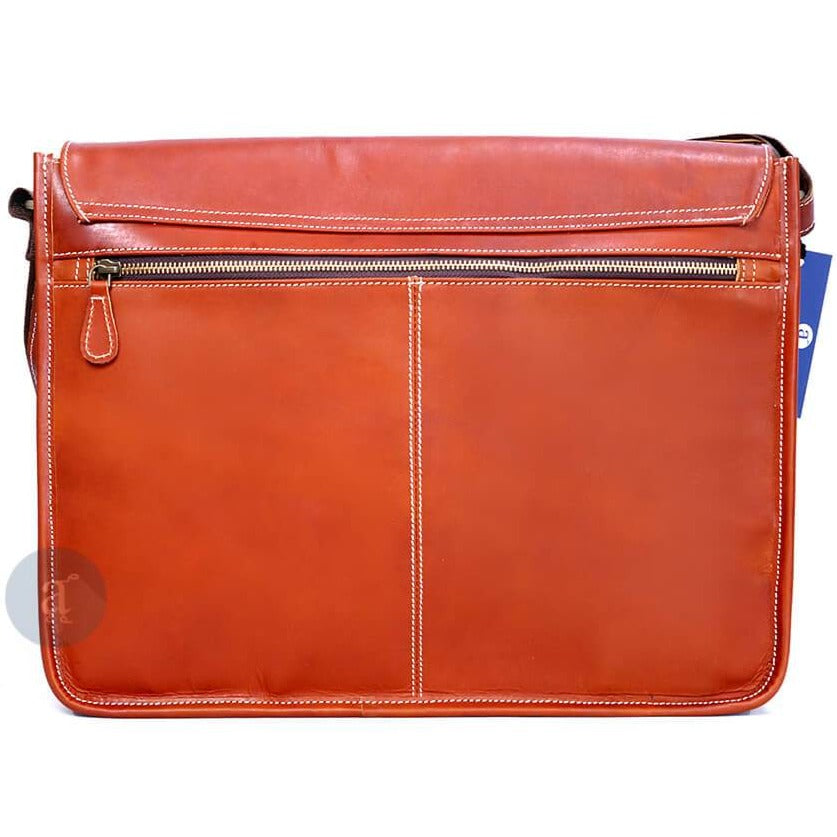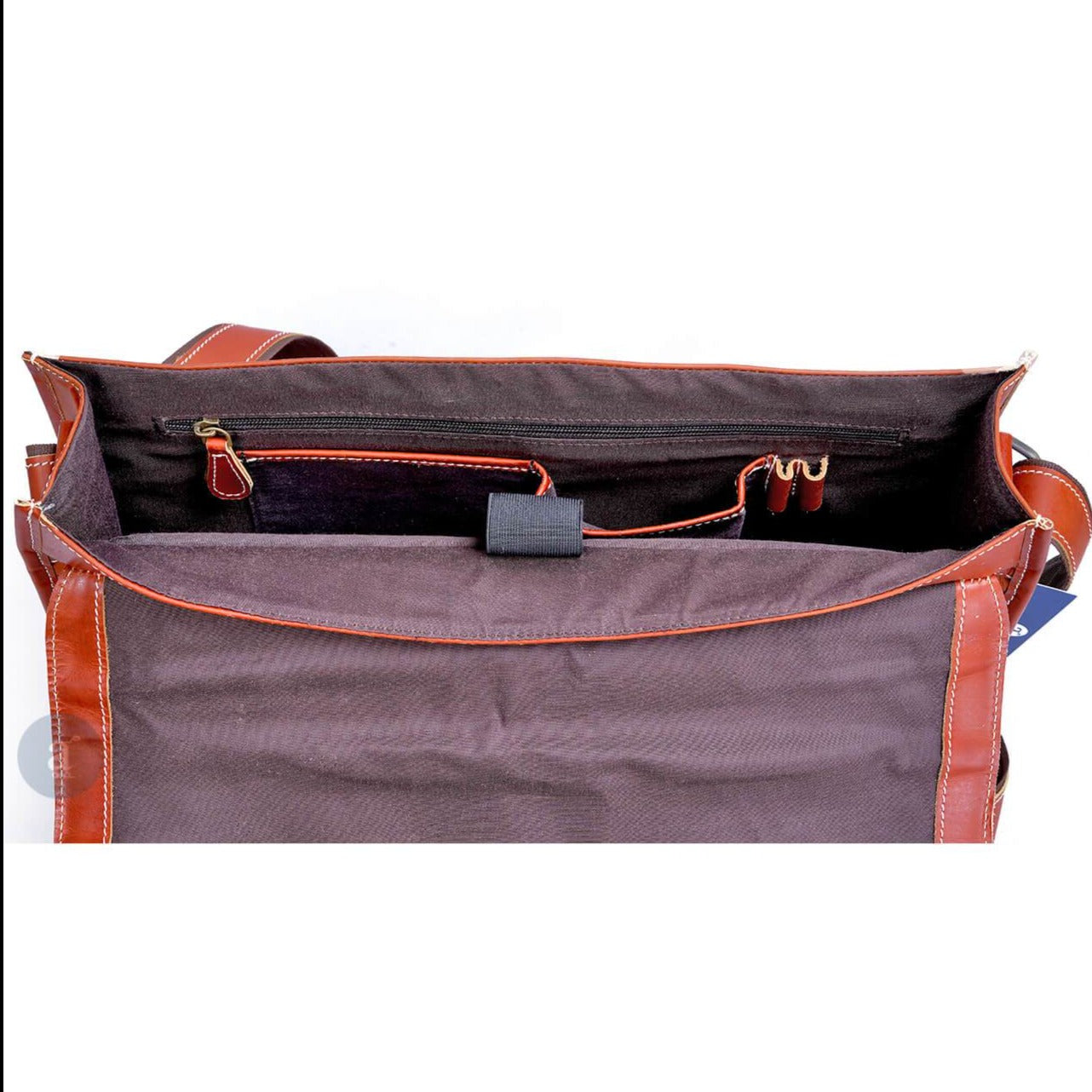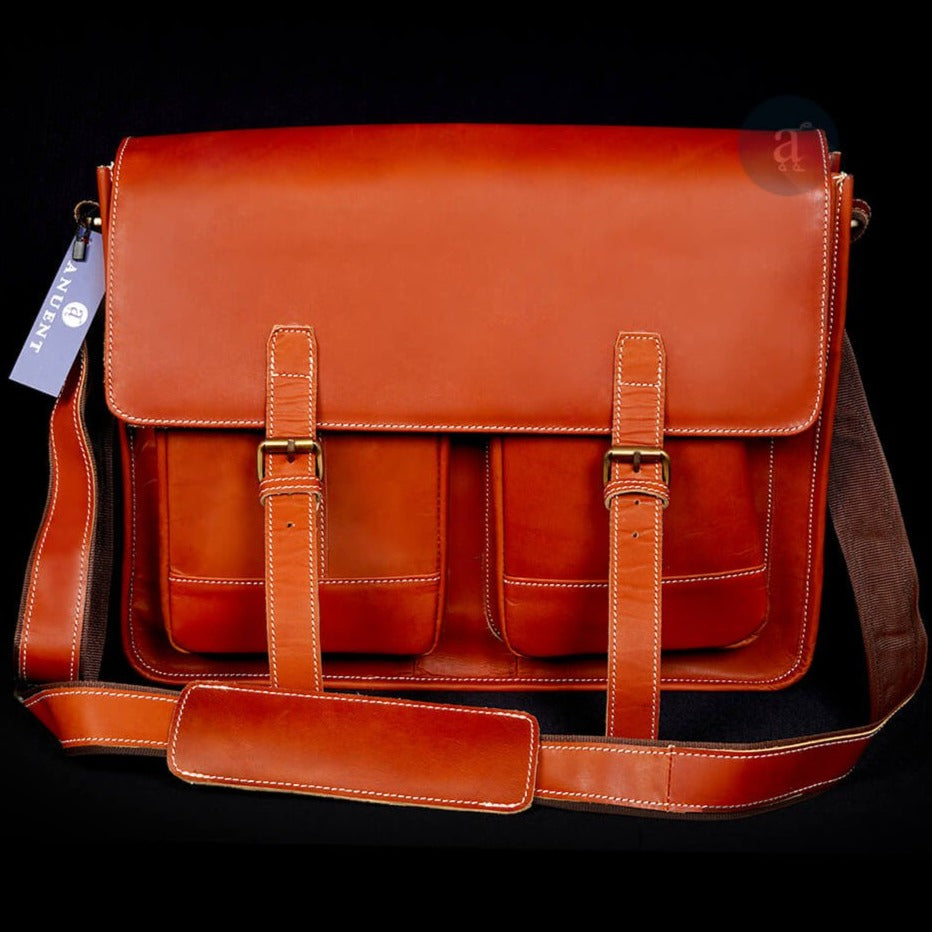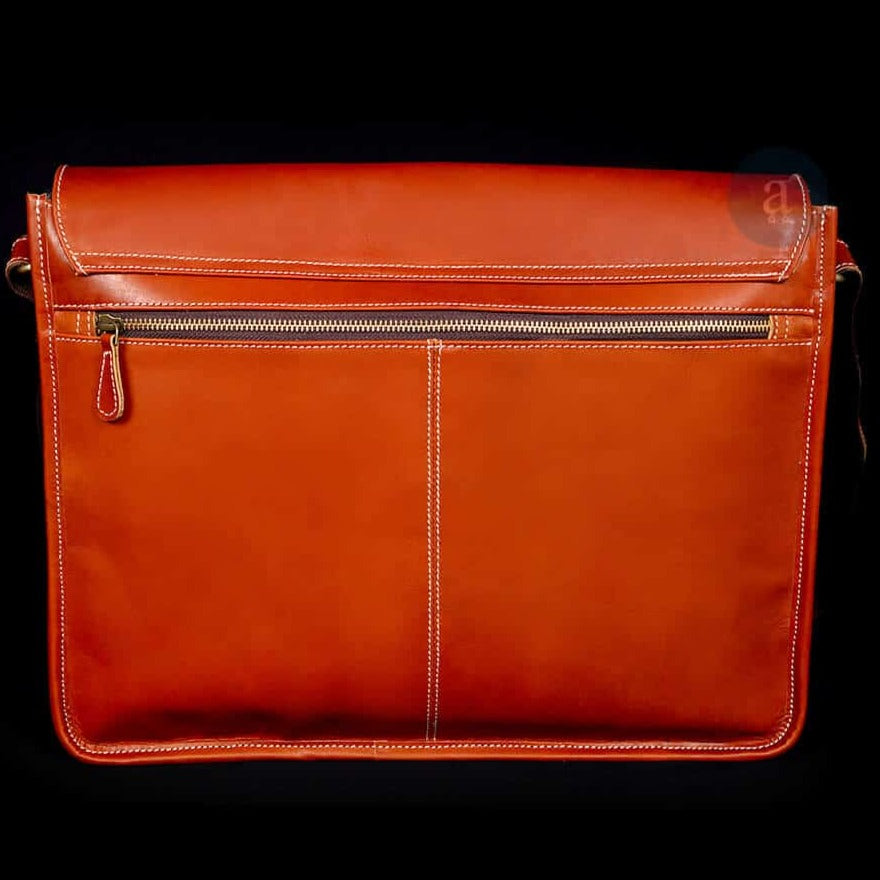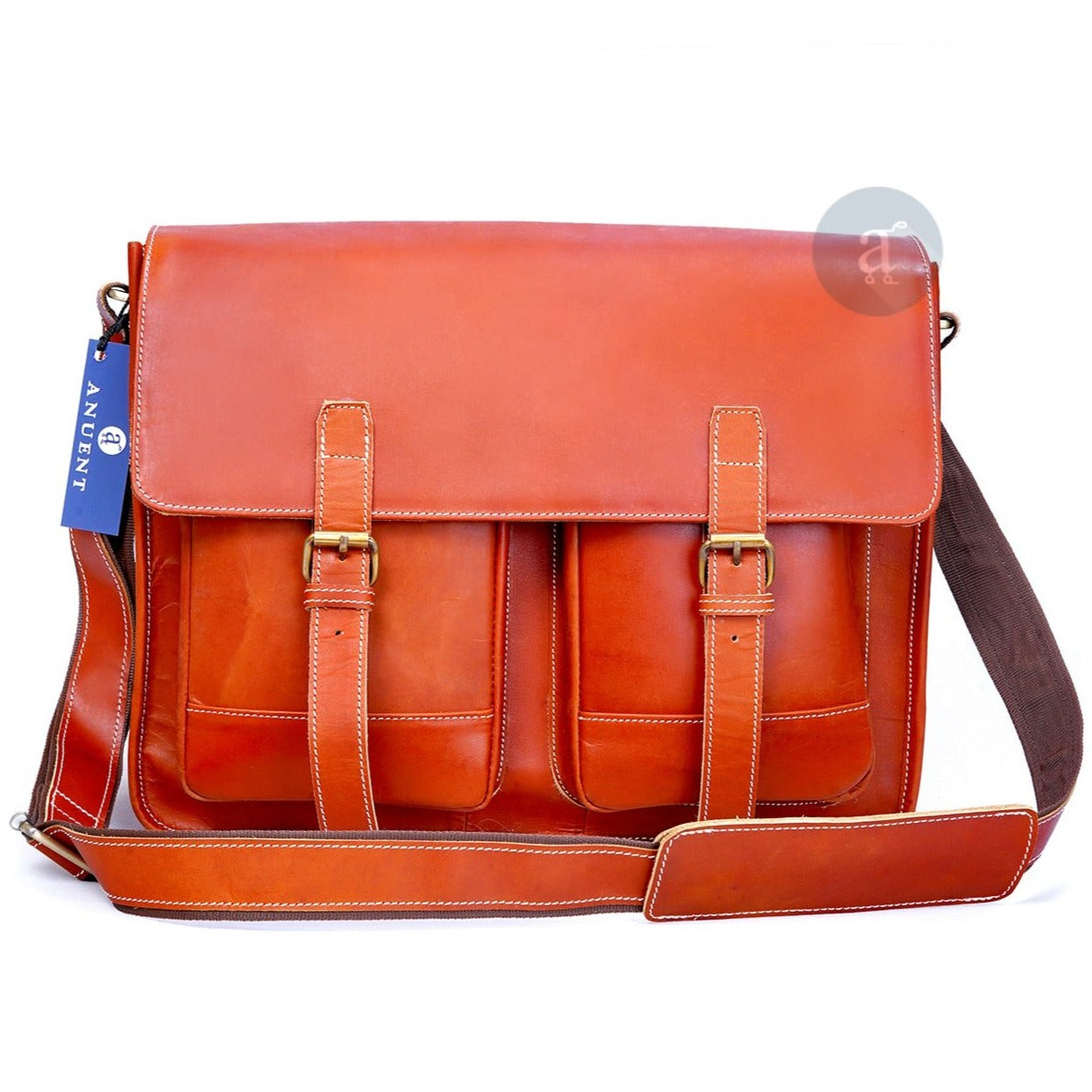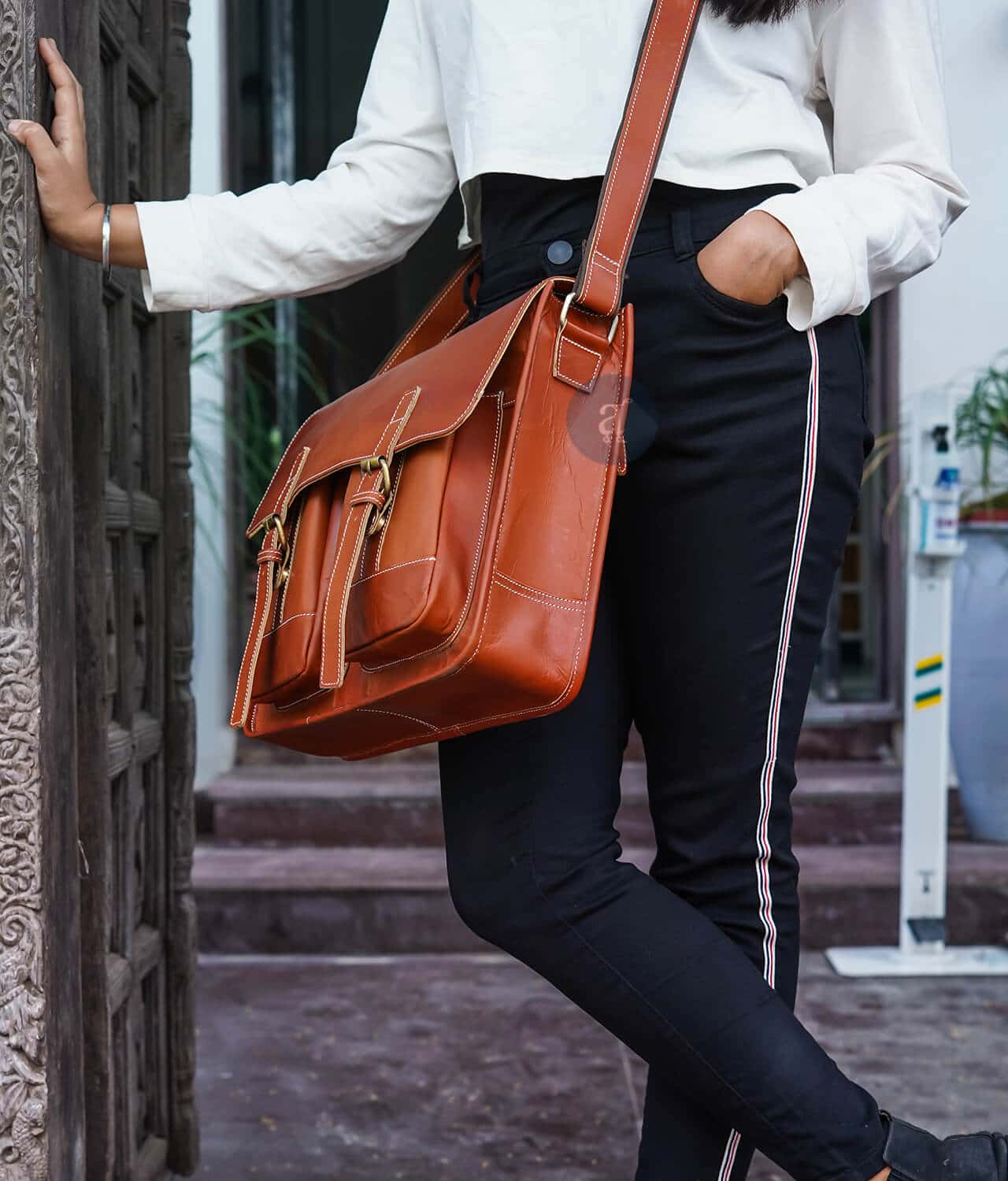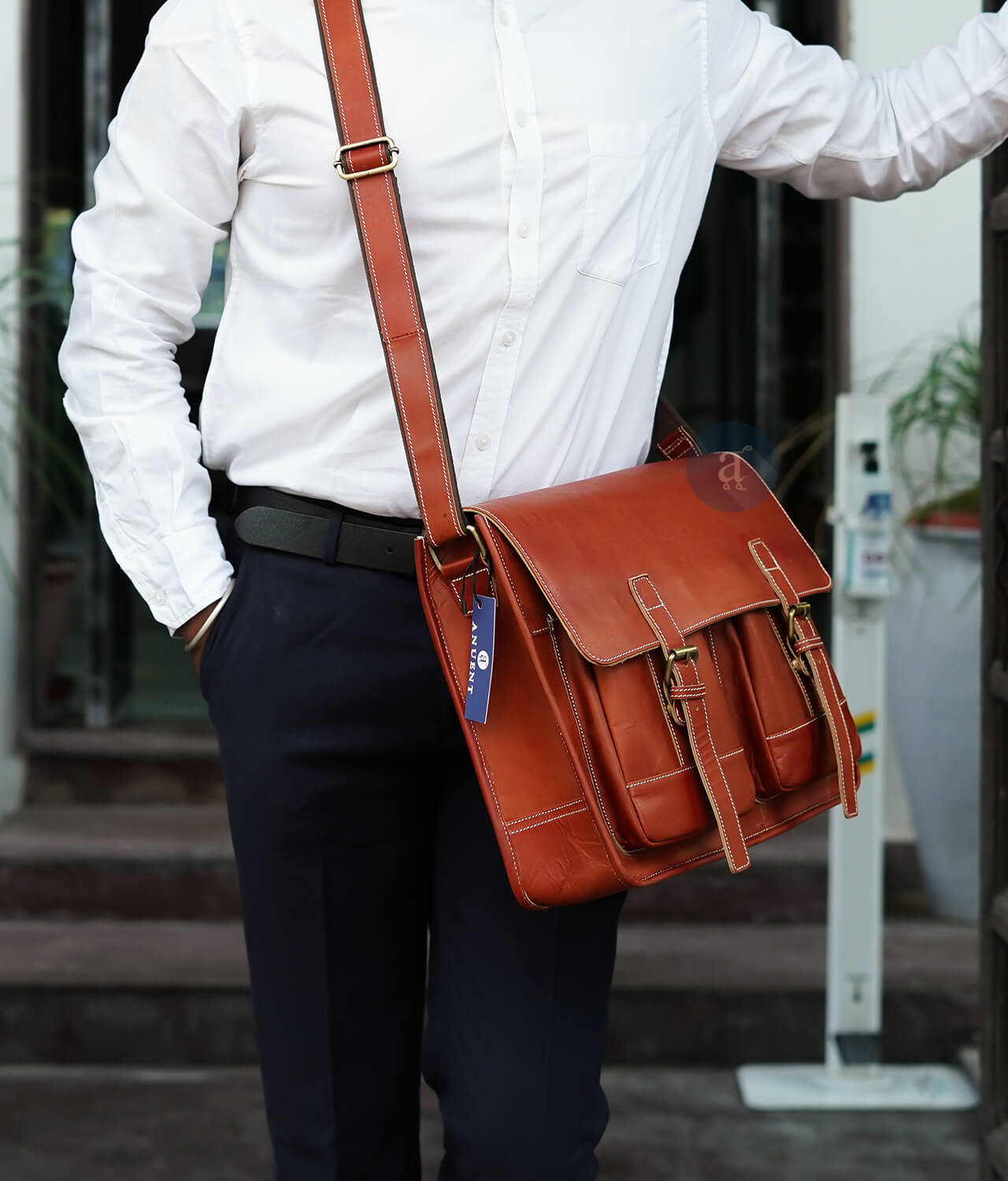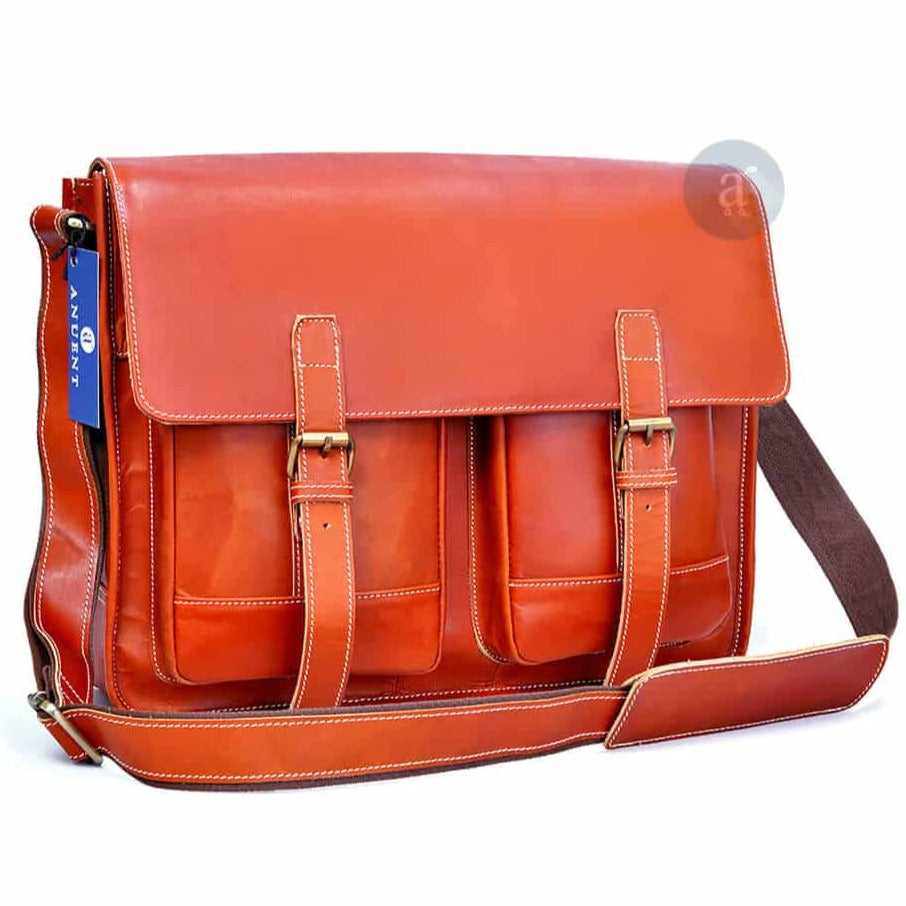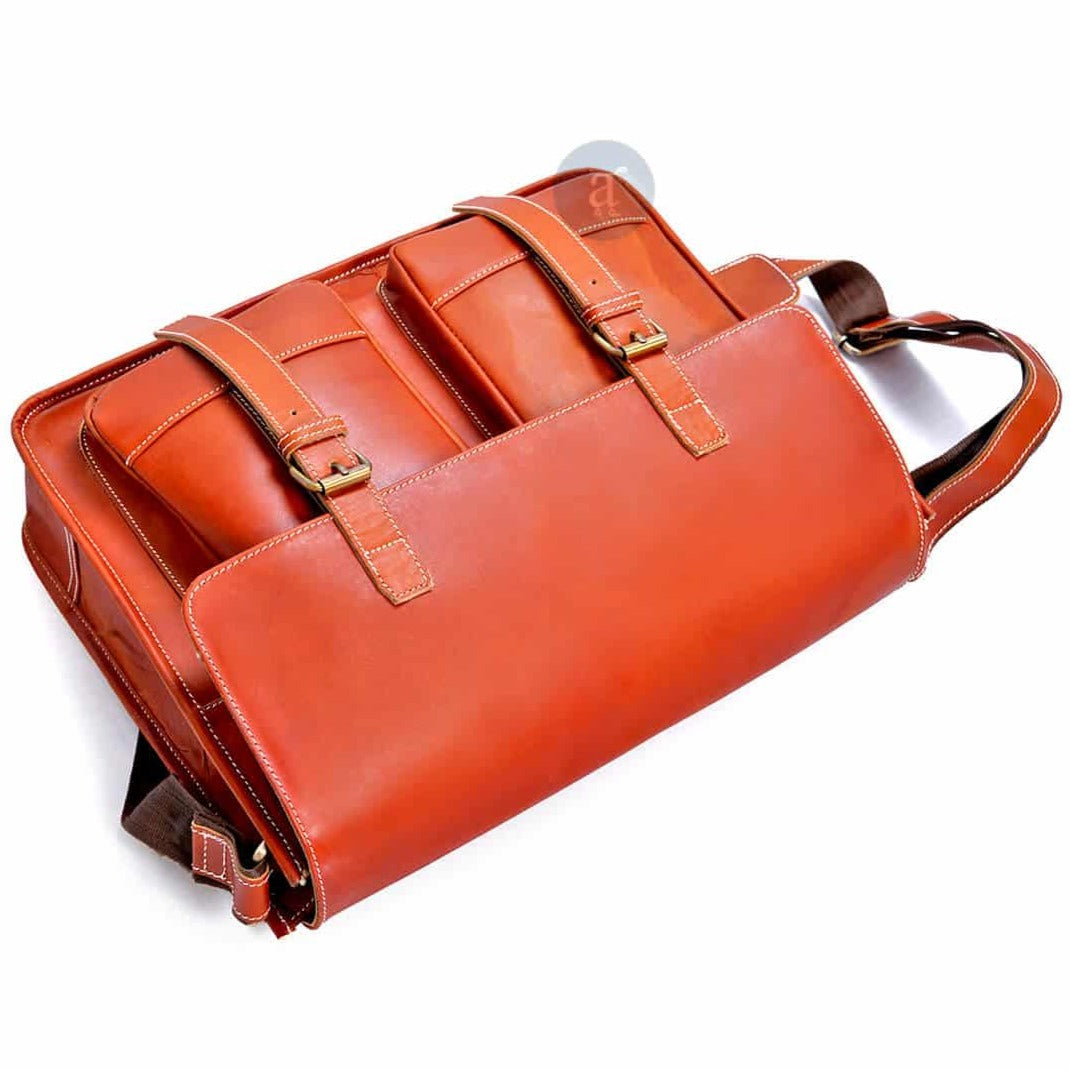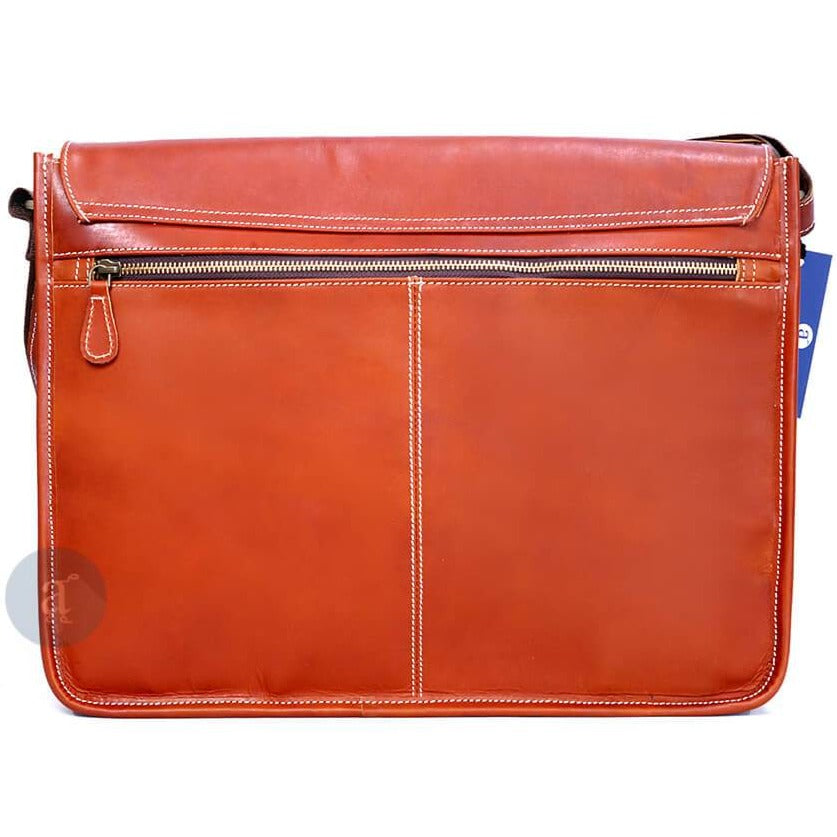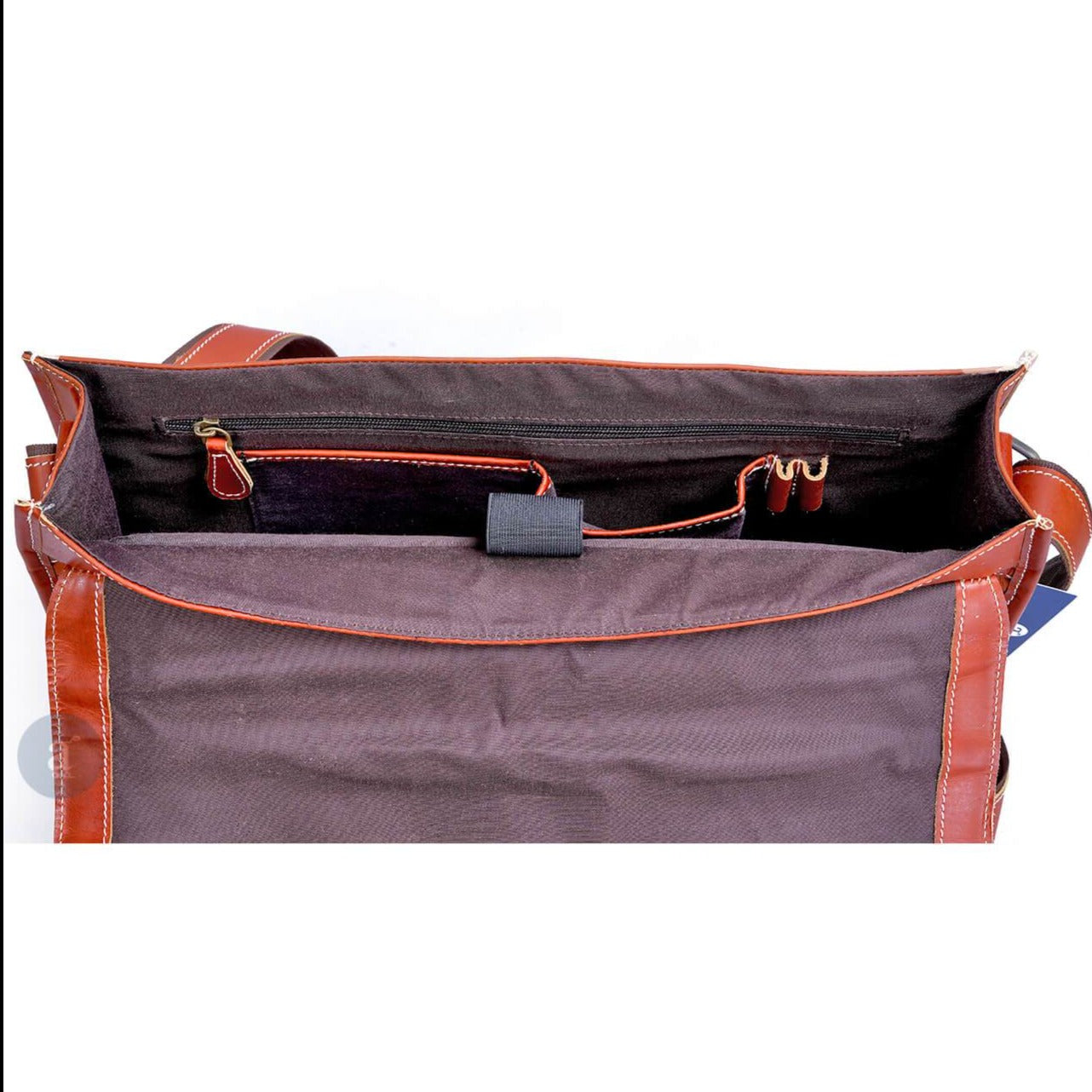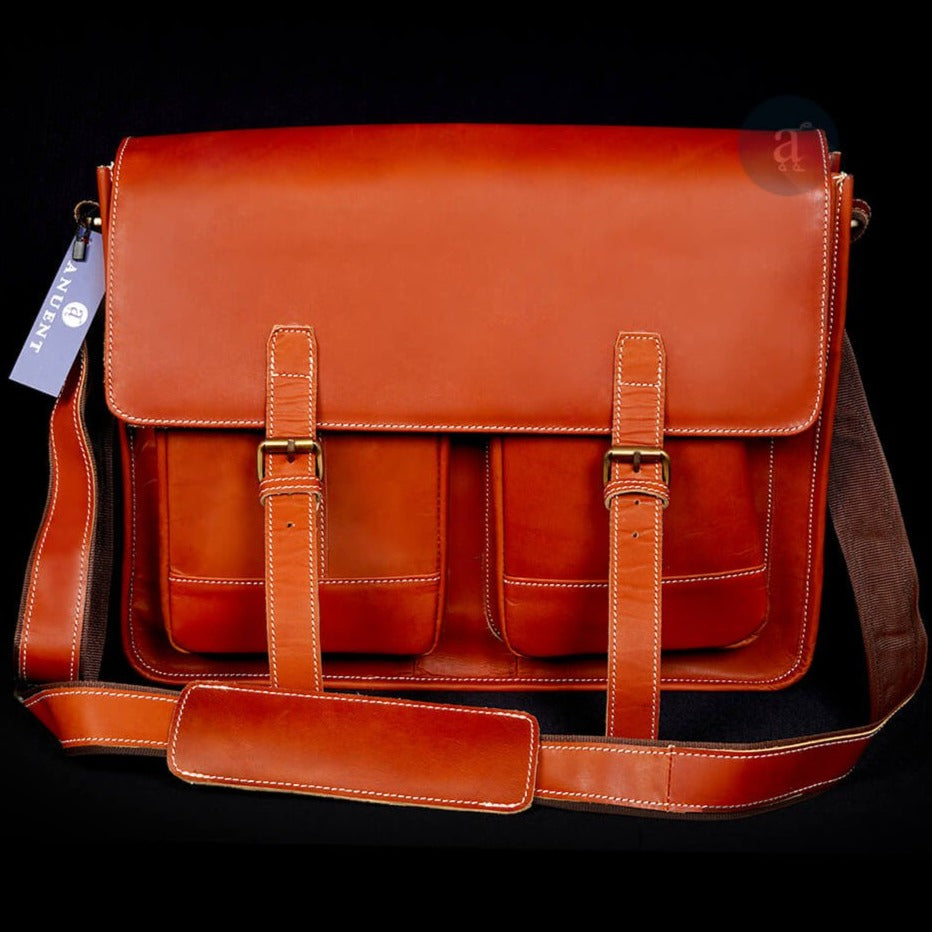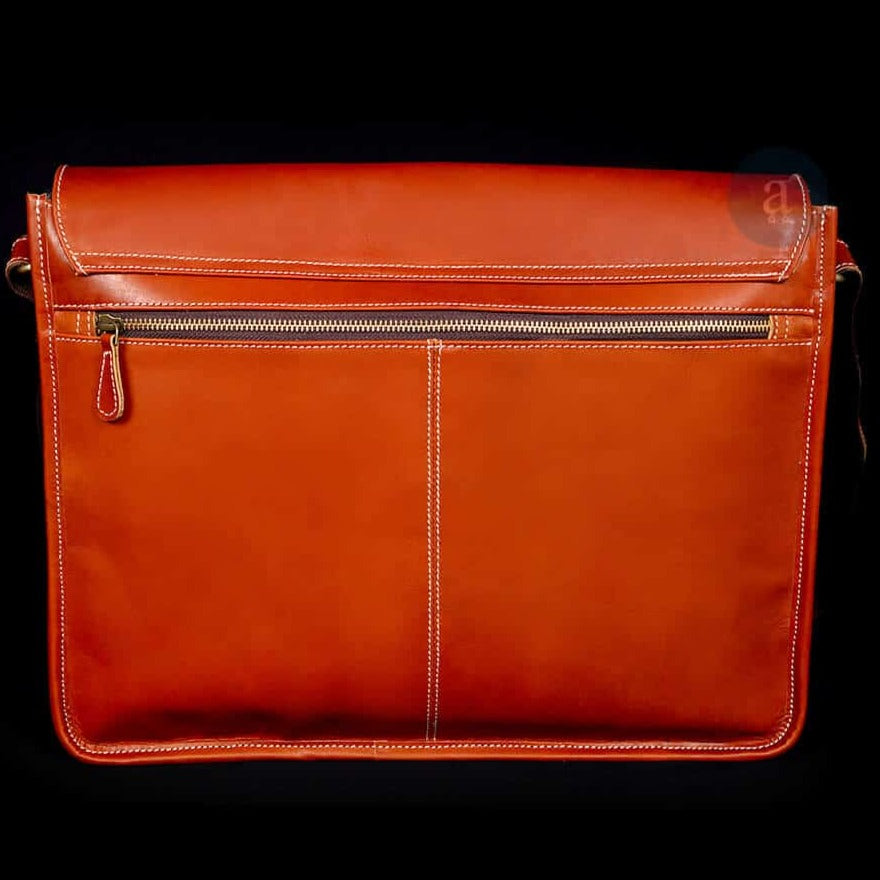 Sale price
$229.99
Regular price
Estimated Delivery:Dec 10 - Dec 14

Free Shipping: In USA, UK and Canada.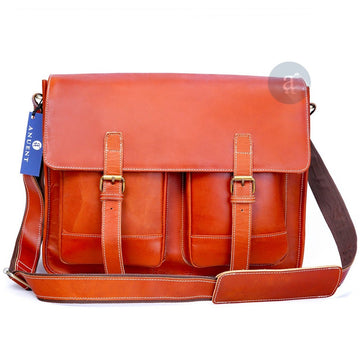 Orange Crossbody Bag
Sale price
$229.99
Regular price
DESCRIPTION
SPECS
FEATURES
MATERIALS
CARING
Orange Crossbody Bag Description
Step out in style and turn heads with Anuent's vibrant Orange Crossbody Bag. This bag isn't just a fashion statement; it's an emblem of functionality, merging the best of both worlds in one chic design. Let's delve deeper and discover what makes this accessory the talk of the town!
Burst of Color
Revolutionizing the conventional color palettes of messenger bags, Anuent introduces an enticing shade of orange.
This bold color choice not only ensures that you stand out but also adds a pop of vibrancy to any outfit. Be it a casual day out or a semi-formal gathering, this bag promises to complement and elevate your look.
Exquisite Craftsmanship
Don't let the playful color mislead you; this Orange Crossbody Bag spells luxury. Crafted from top-grain buffalo leather, its exterior boasts a polished finish that whispers sophistication.
Each stitch, each fold, tells a story of meticulous craftsmanship. And for those who dread the overpowering smell of new leather, you're in for a pleasant surprise. This bag promises no bad leather odor, just pure, untainted luxury.
Intricate Interiors
Unfasten the sturdy flap with its buckle closure and step into a world of organized elegance. The interior, lined with a plush brown cotton canvas, houses a total of two main compartments. One of them is specially designed as a laptop compartment, spacious enough to cradle up to a 15-inch laptop or MacBook.
The three additional inner pockets ensure your smaller essentials remain organized and easily accessible. Whether it's your keys, wallet, or earphones, every item has a dedicated space.
Exterior Excellence
On the exterior, three strategically placed pockets ensure you have ample space for those immediate essentials. Need to stash your phone or perhaps a notebook? These pockets have got you covered.
Enduring Elegance
What's a bag without its hardware? The brass hardware of this Orange Crossbody Bag not only provides a brilliant contrast to its vibrant hue but also ensures longevity. It's sturdy, it's stylish, and it promises to withstand the daily rigors with grace.
Unisex Appeal
Fashion knows no boundaries, and this bag is a testament to that. Designed keeping in mind the varied tastes of both men and women, its unisex design ensures it's versatile enough for everyone.
Be it the boardroom or the boulevard, this bag is sure to be your perfect companion.
Why Choose Anuent?
Renowned for its commitment to quality, Anuent ensures that every product is a symbol of perfection. With this Orange Crossbody Bag, they've once again proven their expertise in melding style with substance. The top-quality materials are used to vouch for its durability and class.
Now, imagine yourself stepping into a room, the vibrant orange reflecting your confidence, the design showcasing your impeccable taste, and the functionality serving your every need. Why remain a part of the crowd when you can stand out?
Dive into the world of vibrant elegance. Grab your Anuent Orange Crossbody Bag now and embrace the perfect blend of style and utility!
Orange Crossbody Bag Features
Inner Details
2 Padded Inner Compartments for carrying laptops, MacBook, etc.
1 inner zipper pocket for valuable items like coins, wallets, important notes
2 small pockets for phone, charger, or keys and 2 slots for pens.
Outer Details
1 zipper pocket on the back.
2 pockets on the front wall
Flap-over and thread for closure.
Long adjustable shoulder strap.
Strong & durable brass fittings & buckles, quality zippers, heavy-duty lining
---
Orange Leather Crossbody Bag Details
Material: Top-grain Buffalo Leather
Inner Material: Cotton Canvas
Type: Messenger bag
Colour: Orange
For: Unisex
Limited Stock. Buy the Orange Crossbody Bag Now!
SKU: AN0OMB015
Dimensions: 15 L x 13 H x 3.5 W Inches
Color: Orange
Condition: New
Weight: 1 kg
Capacity: 11.18 L
Brand: Anuent
Style: Messenger | Crossbody | Shoulder
Laptop Compartment: Yes
Inner Pockets: 3
Outer Pockets: 3
Total Compartments: 2
Gender: Unisex
Closure Type: Flap With Buckle Closure
Exterior: Top-Grain Buffalo Leather
Interior: Brown Cotton Canvas
Hardware: Brass
➡ Taking Care of your Leather Products
Leather products are often used in professional settings and require special care to keep them looking pristine.

If you take good care of your leather bag, backpack, or journal, the surface will stay bright for years to come!

● Always ensure that any product is dry before applying cream/moisture lotion onto it by using a soft cloth; this helps prevent stains from occurring when applied wisely.

● To ensure that your leather product lasts for years, never allow it to get wet. If the item gets soaked in water and you want to dry it out again quickly. Place thick microfiber cloths over any exposed surfaces of an absorbent material before allowing gravity to do its work.

➡ Note

The leather products may vary in color and size.

Some are slightly lighter, while others are darker than what is shown on your monitor - this will affect the outcome of a product's shade (due to natural materials).

However, you can be sure each bag or journal has been handmade with care for its unique features!

➡ Custom Duty

We take great pride in shipping all our products as quickly and efficiently as possible.

However, there's a chance that customs may cause delays if you don't provide them with contact information so they can reach out to collect customs duties on your behalf, which is why we must have this number!

Please let us know what phone number works best for International Shipping purposes at any time during checkout or after placing an order.

Also, email us if any questions arise about Customs-related matters.
I was looking for something classic but stylish at the same time.
I bought this bag for my fiancee as a Valentine's present. He's always complaining that his backpack is uncomfortable with the weight on his back, especially when he has two large books plus his laptop. Since buying him this messenger bag , I now hear thanks babe every time he uses it! It looks great too!
I am a college student and needed a bag to bring my laptop around in. This bag is exactly what I was looking for, it's made with premium leather outside and has a really nice interior lining.