Best Of
Top 10 Best Leather Laptop Bag
by Anuent USA on Sep 06, 2023
Introduction: The Importance of a Great Laptop Bag
In a world where style and functionality have intertwined, there's something irresistibly enchanting about a leather laptop bag.
Imagine entering a business meeting with all eyes on you, not just for the presentation you're about to make but the sophisticated piece of art slung over your shoulder.
A bag that isn't merely a tool for carrying your laptop but a statement, a testament to quality, style, and an eye for detail.
The Evolution of Leather Bags – A Brief History
From the leather messenger bags that once adorned the shoulders of ancient couriers to the leather briefcases of the 20th-century businessman, leather bags have been a symbol of status and sophistication.
Their evolution brings us to the modern, sleek designs tailored for the needs of today, perfectly sized for everything from a 15-inch laptop to the occasional stash of cashmere sweaters for those cold office days.
Features of the Best Leather Laptop Bag
Protection: In a bustling urban jungle, your bag isn't just a fashion statement. Top-notch leather laptop bags boasts a padded compartment, ensuring your tech is cushioned against the shocks of daily life.
Design and Aesthetic: Today's best bags blend vintage allure with modern sensibilities. Whether it's the rugged charm of a dark brown full-grain leather bag or the elegance of a light brown pebbled leather piece, design matters.
Functionality: The age of digging into the abyss of your bag for a single pen is over. With multiple compartments, zipped pockets, and specialized laptop compartments, today's bags ensure everything has its place.
Durability: High-quality leather, especially top-grain leather and vegetable-tanned varieties, ensures that your bag remains a faithful companion for years, resisting wear and tear.
Why Leather? Benefits Over Other Materials
Choosing leather isn't merely about aesthetic appeal. Let's draw a comparison: An individual once bought a synthetic laptop tote bag.
A year later, the bag was frayed, its zippers giving way. In contrast, a colleague's genuine leather messenger bag still looked as pristine as the day it was bought, even after a decade.
Eco-friendly Alternative: Leather, especially vegetable-tanned, is more eco-friendly than its synthetic counterparts, which often end up in landfills. Moreover, leather ages gracefully, ensuring longevity.
Taking Care of Your Leather Laptop Bag
Maintaining your leather's allure is easy with a bit of TLC.
Regularly wipe down to remove dust.
Invest in leather care products to maintain shine.
Protect from excessive moisture. While some leather bags feature water resistance, it's not universal.
Top 10 Leather Laptop Bags
Men's Leather Crossbody Bag with Laptop Compartment
Crafted from top-grain buffalo leather, Anuent's men's leather crossbody bag ensures unbeatable functionality and style. Designed for the modern man, it boasts ample space, easy-access compartments, and a protective interior canvas lining.
Perfect for safeguarding valuables, this crossbody exudes sophistication, merging durability with a keen eye for detail.
Orange Crossbody Bag
 

with Laptop Compartment
The vibrant orange crossbody bag, crafted from top-grade buffalo leather, is a fusion of fashion and functionality. Perfect for tech-savvy individuals, it features padded compartments for laptops and an adjustable strap for versatility.
Its sleek design, coupled with essential pockets, ensures convenience while making a bold style statement.
Convertible Leather Backpack Briefcase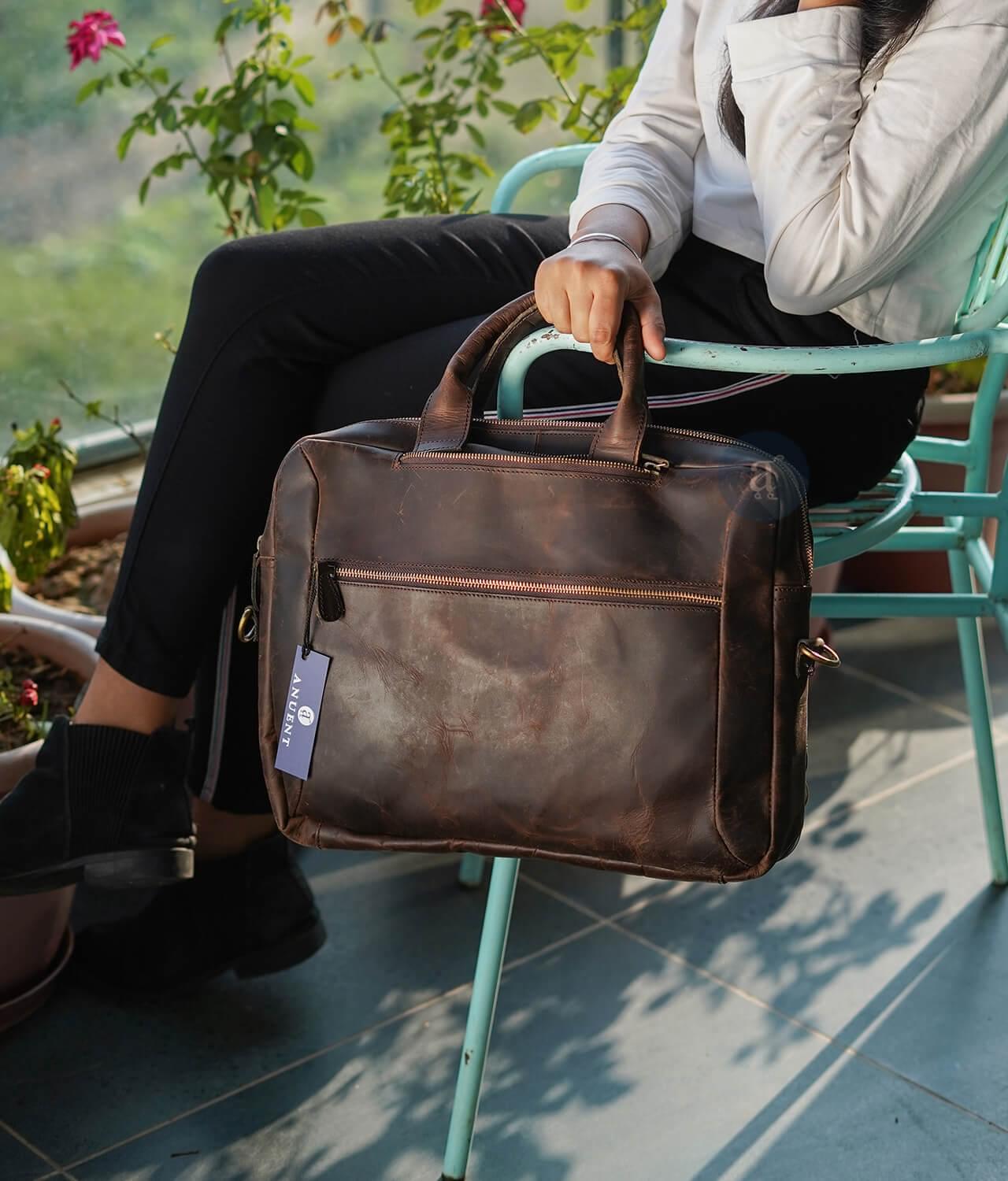 Anuent's convertible leather backpack seamlessly transforms to suit every occasion, from backpack to shoulder bag or a sleek briefcase.
Crafted with water-resistant properties, it promises both style and practicality, making it an indispensable accessory for modern travelers and professionals. Embrace its versatility and eliminate the need for multiple bags in your daily life.
Leather Laptop Briefcase
Anuent's Leather Laptop Briefcase beautifully melds luxury with utility, showcasing top-grain buffalo leather's rich elegance.
Beyond its captivating exterior lies a well-designed interior, complete with padded laptop storage and organized compartments. Experience unmatched sophistication while enjoying the practical features that cater to the modern professional's needs.
Black Leather Laptop Bag
Anuent's Black Leather Laptop Bag seamlessly blends top-grain buffalo leather's sophistication with modern needs.
Its lustrous black finish promises style, while the interior, boasting padded compartments and organized pockets, delivers unmatched practicality. Designed for the discerning individual, it's a harmonious blend of elegance and utility.
Leather Messenger Bag for Men with Laptop Compartment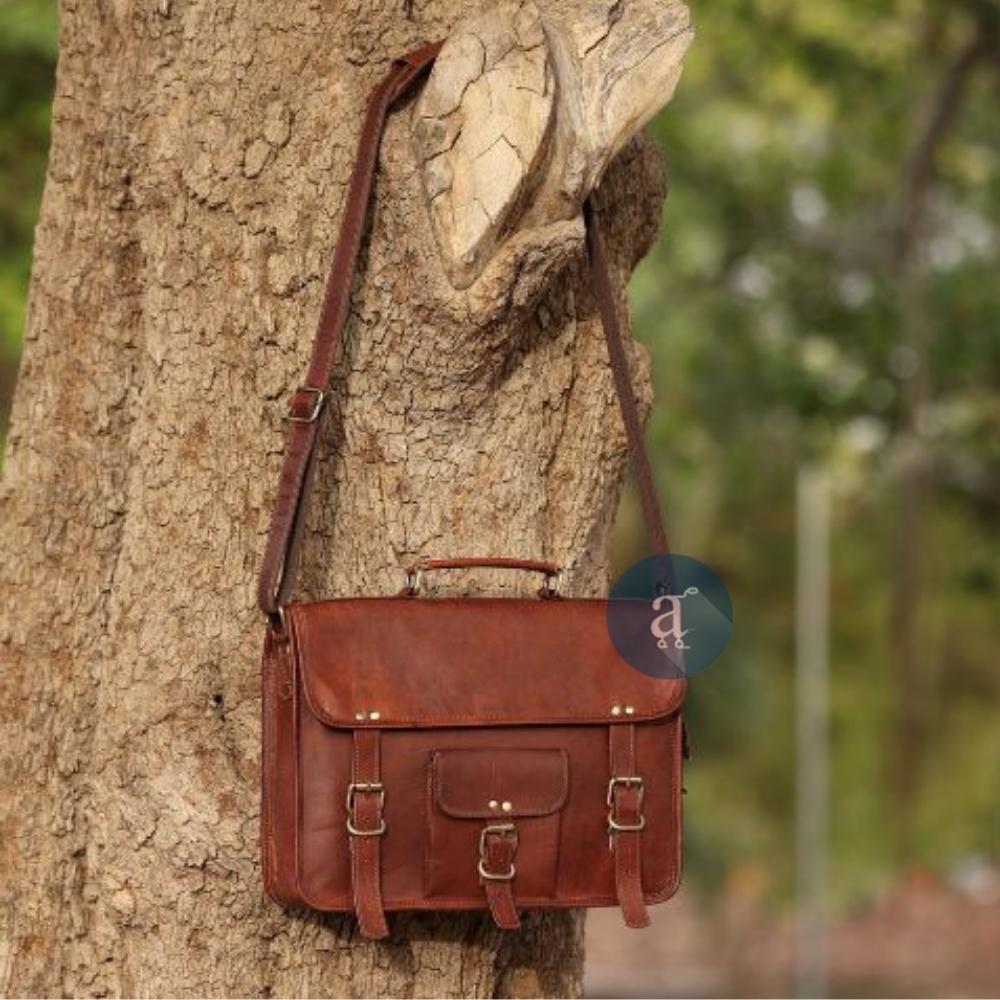 Anuent's leather messenger bag for men offers more than just style—it promises reliability.
Crafted from genuine vintage leather and complemented by high-density cotton canvas, its durable design safeguards laptops and valuables, ensuring peace of mind during travels and business ventures.
Buffalo Leather Backpack with Laptop Compartment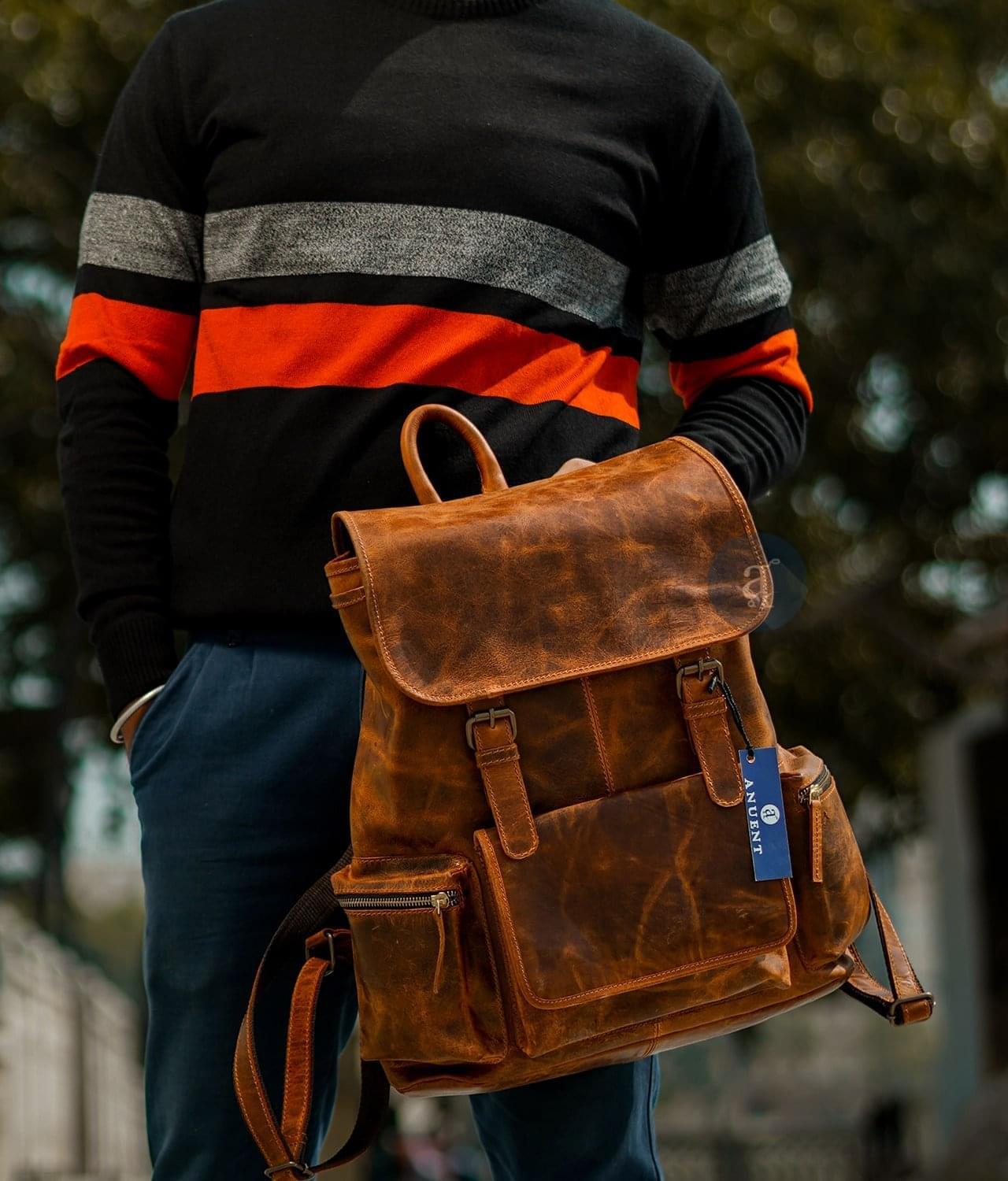 Introducing the Buffalo Leather Backpack: a blend of cutting-edge technology and authentic craftsmanship.
Say goodbye to faux synthetics and hello to premium quality, durability, and style. This backpack promises not just longevity but a statement of genuine elegance.
Leather Messenger Bag For Women with Laptop Compartment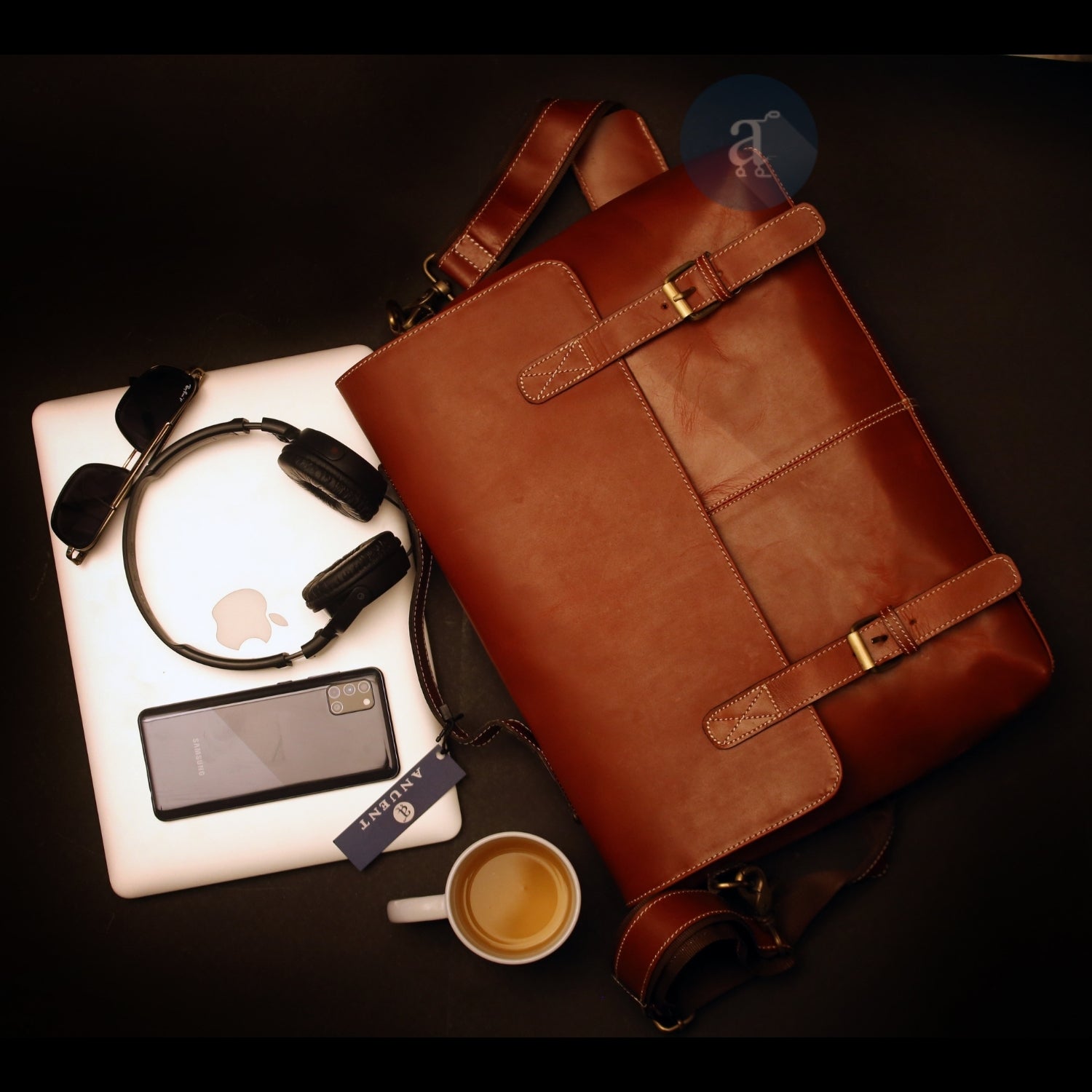 Discover the Anuent's Leather Messenger Bag for Women: a fusion of elegance and functionality. With its adjustable shoulder strap, spacious pockets, and stylish design, it's the ultimate tech-savvy companion for every occasion.
Leather Laptop Tote Bag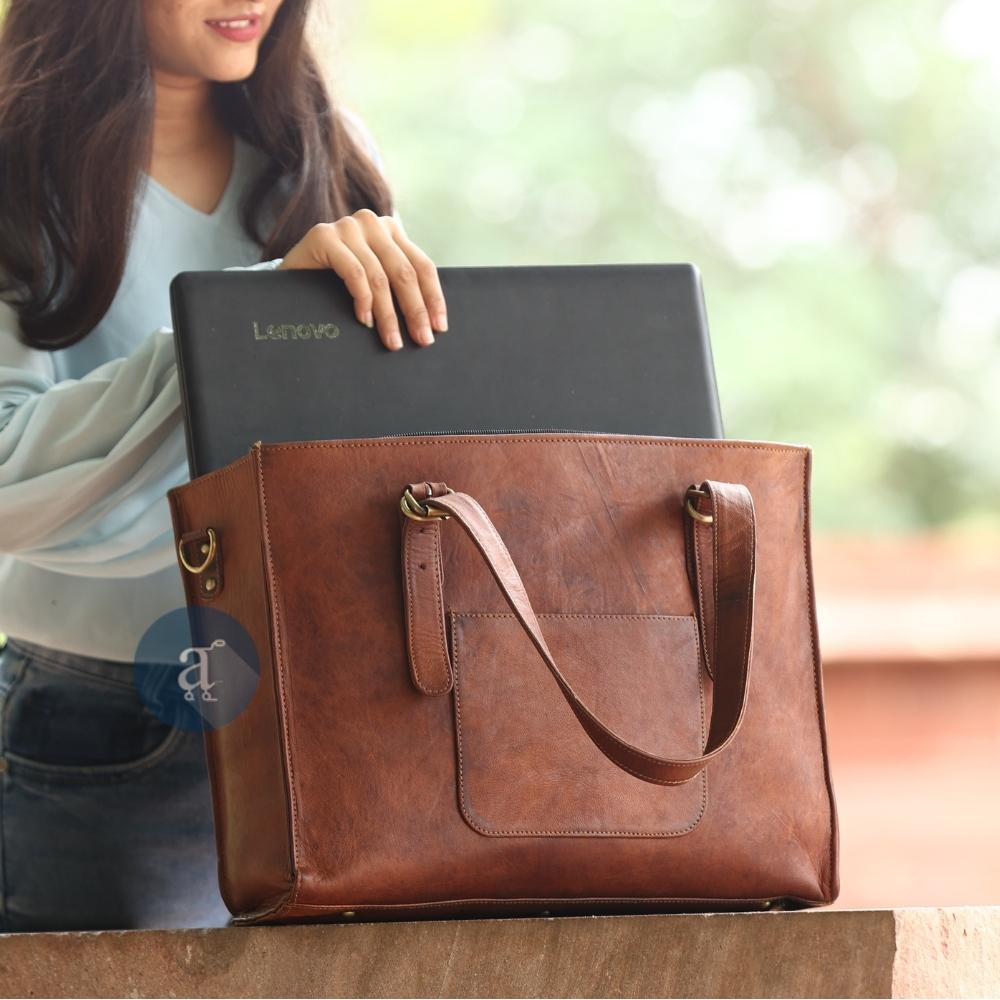 Crafted from best quality goat leather, the Leather Laptop Tote Bag elegantly marries style with function.
Boasting brown canvas lining and protective laptop storage, its lightweight design ensures effortless portability without skimping on durability. Perfect for modern professionals womens!
Black Leather Messenger Bag with Laptop Compartment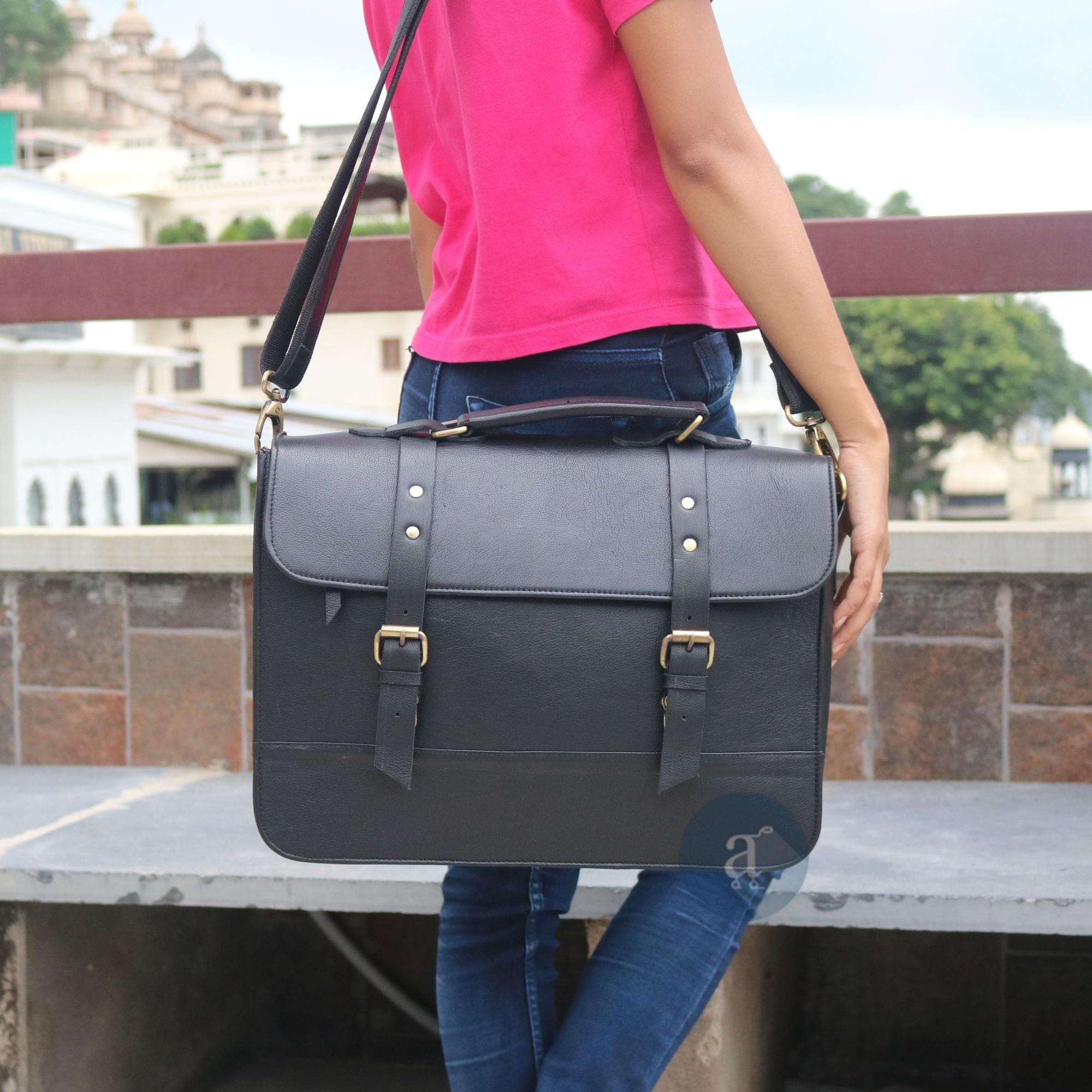 The Black Leather Messenger Bag, crafted from top-grain buffalo leather, exudes vintage style and modern functionality.
Featuring brass zippers, ample storage, including pen slots, and an adjustable strap, it's the ideal blend of business and pleasure for today's professionals.
Conclusion: Making the Right Choice for Your Needs
Whether you're hunting for a spacious laptop briefcase to carry all your essentials or a slim leather laptop bag for light travels, always remember to prioritize your unique needs.
A bag is more than just a container—it's a reflection of your personality, a testament to your style, and a beacon of your taste.
FAQ Section
Q: Are leather bags suitable for all weather conditions?
A: While leather is durable, excessive moisture can damage it. Bags with water resistance can handle light drizzles, but it's best to shield them during heavy rain.
Q: Can vegan leather match the quality of genuine leather?
A: Vegan leather, also known as faux leather, has come a long way. It offers a similar aesthetic appeal, but in terms of longevity, genuine leather still holds the crown.
Q: What's the difference between full-grain and top-grain leather?
A: Full-grain leather retains the entire grain layer, making it more durable and long-lasting. Top-grain leather, on the other hand, has the top layer sanded off, giving it a smoother finish.
Remember, a leather laptop bag is an investment, not just in style but in functionality and longevity. So, take your time, do your research, and choose a bag that resonates with you. Safe travels and happy shopping!